The Toronto-based writer talks about how her community work influenced her debut novel, Reuniting with Strangers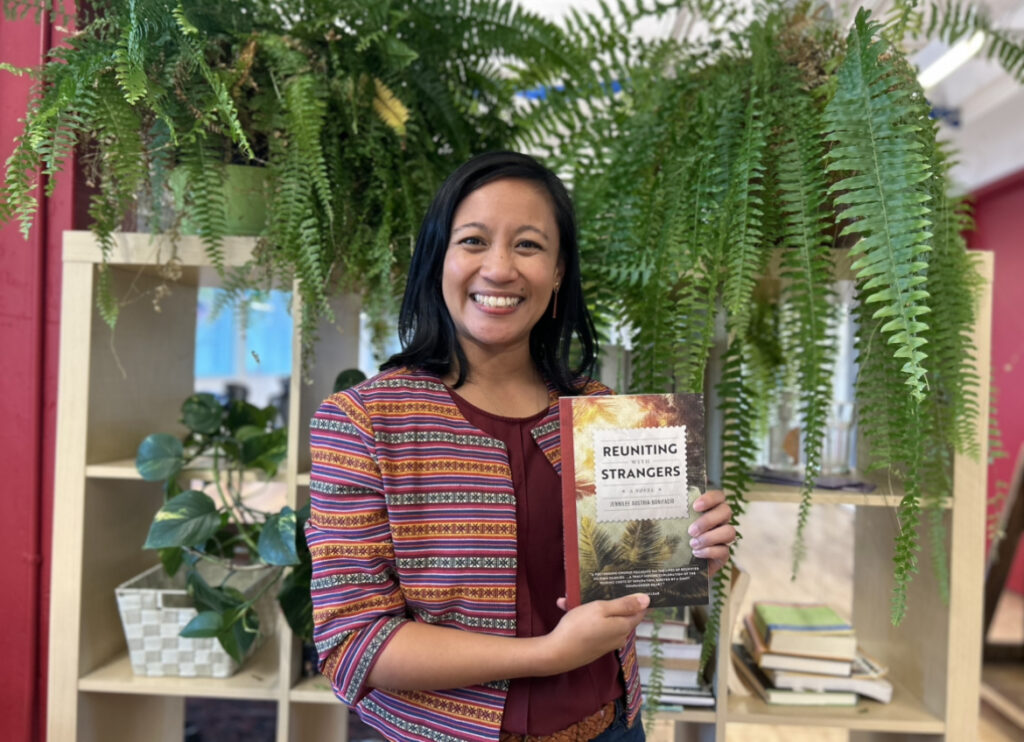 Listen to the story here:
Jennilee Austria-Bonifacio realized early that she wanted to dedicate her life to helping newcomers settle more easily into Canada. That community work inspired her to release her debut novel, Reuniting with Strangers.
The book is a selection of short stories that take place over one Canadian winter that follows the reunification of Filipino caregiver families, who are all linked by the appearances of a boy named Monolith, who was taken from the Philippines at age five.
"Reuniting with Strangers came about as the actual progression of Filipino Talks," Austria-Bonifacio said.
A TMU graduate with an MA in Immigration and Settlement Studies, she quickly found her dream job as a settlement worker in several high schools across Canada. She soon discovered that many teachers did not understand why many Filipino newcomers were disengaged in school.
She founded Filipino Talks in 2016, a program that establishes relationships between educators and Filipino families. Austria-Bonifacio has surveyed over 1,200 Filipino students from all across the GTA. The data collected from each school gets relayed back to the teachers, such as what the children may have experienced prior to arriving to Canada, and the difficult adjustment it has been as a newcomer. Since its creation, Austria-Bonifacio says it has become a critical part of professional development for thousands of educators.
Many Canadian-Filipino families face separation when mothers travel alone from the Phillipines to work as caregivers before applying for permanent residency for themselves and their family. The 2016 Census of Population revealed that among adult immigrants from the Philippines who worked in health care support or nursing occupations, 48 per cent were participants of a caregivers program.
However, reunification can take years, and comes with challenges such as isolation, marital conflict, and youth struggling to adjust to their new lives in Canada.
She realized that she could only meet so many teachers but a book would allow her to explain the Filipino community to everyone else.
She also wanted the Filipino community to read her book.
"As you probably know there's not a lot of Filipino books in the Canadian literature scene, and it's something that I hope will change," Austria-Bonifacio said. She tried to write her book so it would be easy to follow, and is told in various ways, such as in e-mails and text messages, and even includes an instruction manual, a self-help book, and a songbook. "There's a lot of different ways to tell stories and I want people to realize that literature doesn't have to be inaccessible."
According to Austria-Bonifacio, the novel represents the Filipino diaspora in Canada, and their strength and resilience as they deal with displacement and estrangement from their families. There are nearly one million Filipino-Canadians living in the country, according to the 2021 Census of Population, and 79.1 per cent of those in the census said they were born in the Philippines and had immigrated to Canada.
"I just don't feel like I could have written without my community work, there's no way. And some people were wondering, is that going to limit you? And I don't think that it does, but rather it really gives you inspiration," she said. Austria-Bonifacio said she believes that there isn't any real fiction in the world, and that writers break themselves up into pieces and implant everything they have thought and seen into their characters. "All your fiction comes from something or someone you've heard or seen, little bits you've observed in your life. I feel like I've been writing this book since I was eight-years-old, the first time I went to the Philippines. Part of the way that I felt then is reflected in one of my characters."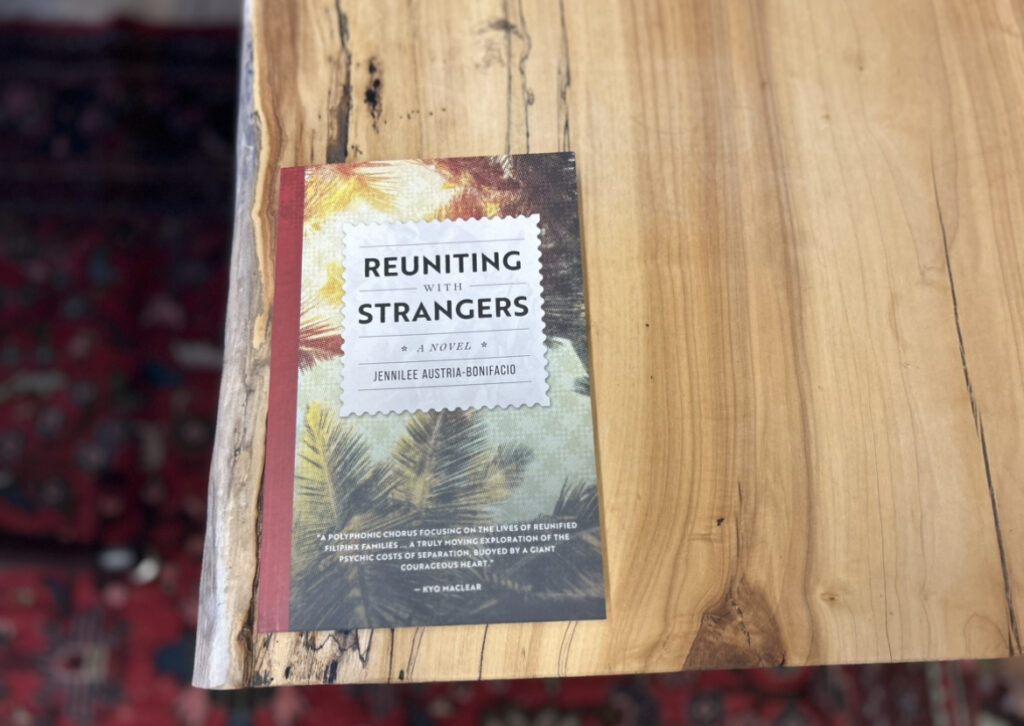 Qjiel Mariano, a newcomer to Canada who arrived from the Philippines nearly one month ago, attended Austria-Bonifacio's book launch. Describing it on LinkedIn as his favourite day in Toronto so far, he loved getting to meet other members of the city's Filipino-Canadian community.
"Jennilee is a person who pushes you to go beyond the normal and is someone who is breaking barriers. She is always telling us to celebrate ourselves and celebrate our creativity," Mariano said.
Austria-Bonifacio's book launch also featured many Pluma Collective writers sharing readings, such as Shirley Camia, Motzie Dapul, Jaisa Sulit and Eric Tigley. The Pluma Writers' Collective is a group of Filipinx-Canadian writers based out of Toronto.
"All of our Pluma launches have been like this," Austria-Bonifacio shared. "We have this idea that if you are rising, you also uplift. Filipinos are a collective in general. We are a collective as a culture– we love to celebrate everybody."