Survivors of sexual assault are affected by housing, job loss and some find themselves isolating or in quarantine with their abuser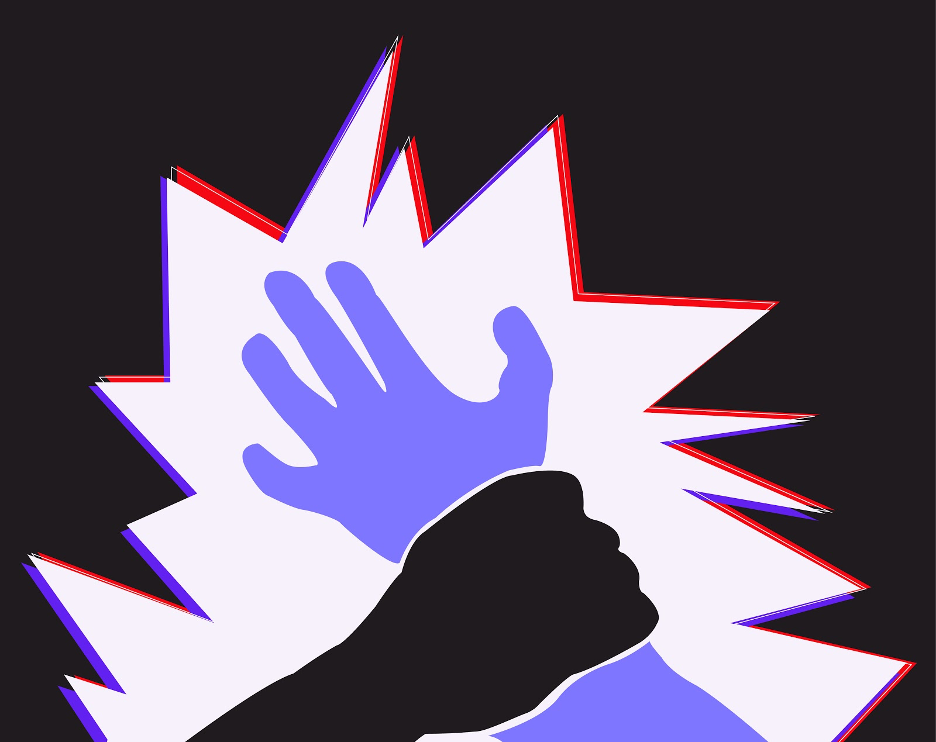 "What keeps me up at night is the survivors that can't reach out to us, that don't feel safe to," says Farrah Khan, manager of Ryerson's Consent Comes First and Office of Sexual Violence Support and Education (OSVSE).
The COVID-19 pandemic has impacted the rise in gender-based violence cases worldwide and has affected the way in which survivors of sexual assault and abuse are able to access resources.
"We know that any time a pandemic occurs there's always a shadow pandemic of gender-based violence that also emerges," says Khan.
Ryerson's OSVSE, and other abuse outreach services have had to alter their outreach services to abide by health protocols and still be accessible to those who need them.
Getting creative with virtual resources
Khan says that her team at the OSVSE have been thinking of thoughtful ways in which they could reach out to survivors since the pandemic hit.
Over the summer their team created an eight-week email course that survivors could sign up for if they wanted to explore things like self-compassion when healing from trauma. They also used Instagram as a platform through which they could send out supportive messages.
They used these forms of communication to create better accessibility for individuals who may be quarantined or isolated with their abuser or in an unsafe environment.
"We need to understand that the impacts of COVID-19 are not just physical. They impact our mental health and they can retraumatize us," Khan says.
"Someone who has had a hand held over their mouth or who has been told to be silent can relive this trauma by wearing a mask," she added.
According to recommendations made by International Federation of Red Cross and Red Crescent Societies, during a pandemic public authorities should be providing a safe shelter to those who are victims of gender-based violence.
 Ernestine's Women's Shelter programs and services supervisor, Anna Morgan, says that the isolation factor is a reason why these cases have increased. She says that there needs to be more virtual services provided for survivors who may be living with their abuser and those who are wanting to leave.
Morgan says that people were afraid to come to their shelter because of COVID-19. Her team had to ensure that they could still run as an essential service, in a safe way.
Instead of offering in-person appointments, they switched to virtual ones. They now send food to clients who need them instead of having them come visit the food bank, and they have worked with a hotel to provide a 14 day quarantine period for women and children who have left their abuser.
Young women and LGTBQ+ individuals at risk
A Statistics Canada survey released earlier this month revealed that about 11 per cent of students who identify as female were sexually assaulted in a post-secondary setting in 2019.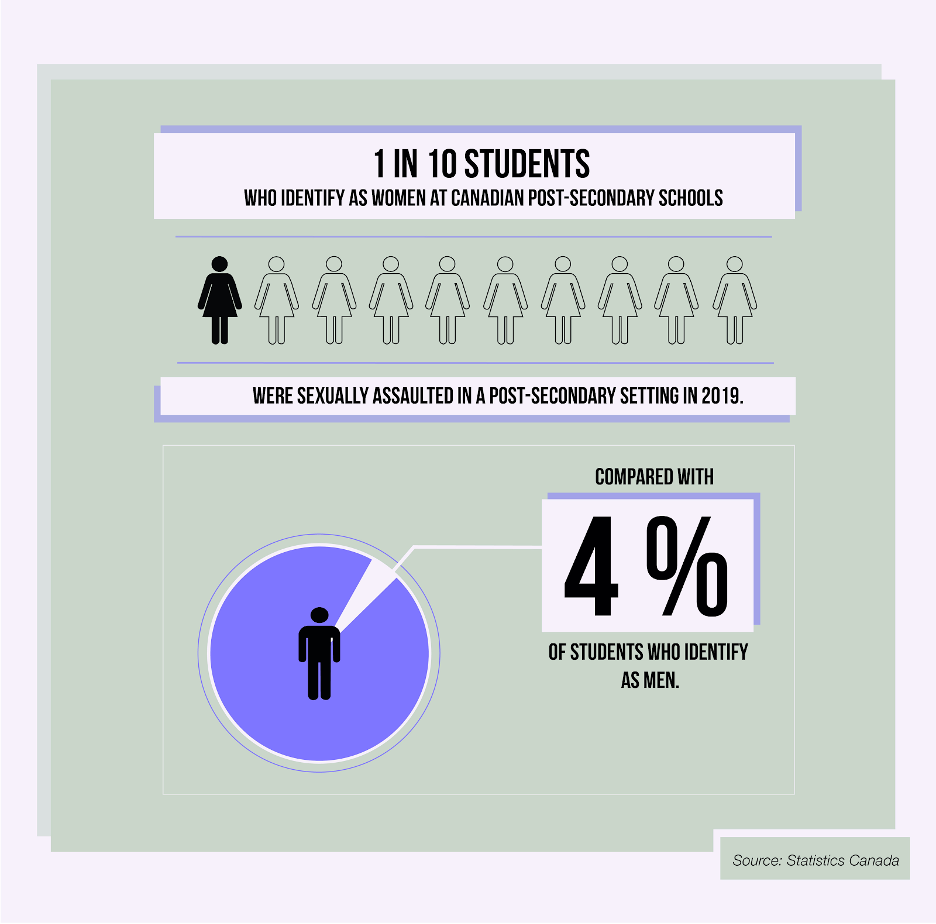 "Even if there are resources offered, that doesn't mean that the violence stops because we really have to ensure that people have their social safety net available to them," says Khan
She says that LGTBQ+ folks and women have been largely affected by job loss, food insecurity and affordable housing during the pandemic. It is not just a question of intimate partner abuse but also about, for example, LGBTQ+ kids having to hide their sexuality from their parents, she says.
The Ernestine's Women's Shelter also noticed an uptake in the number of young women coming into the shelter around three months ago, during the peak of COVID-19 in Toronto.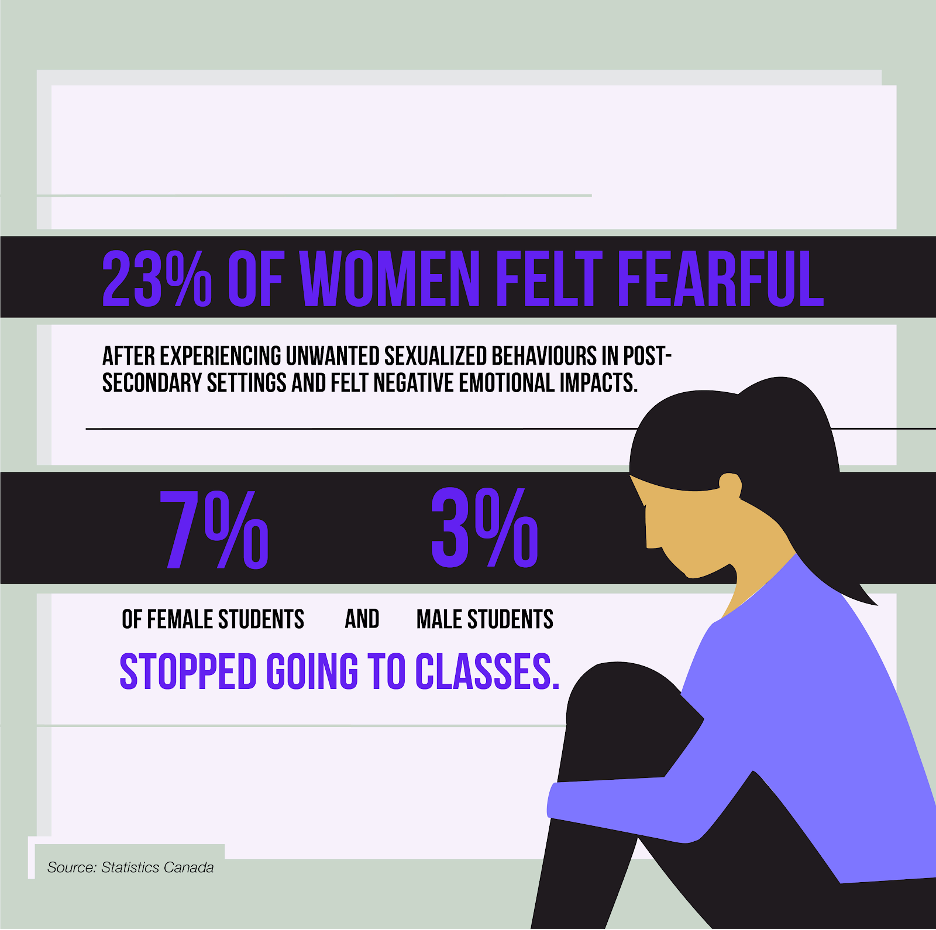 The survey also showed that only three per cent of women at post-secondary institutions who were sexually assaulted reported an incident to the police in 2019.
Offering services during a possible second wave
As reported by CBC, a second wave of COVID-19 cases is predicted to peak during October.
Morgan says that the shelter is working with other ones in Vaughan to increase their outreach to survivors and get feedback on how they can better their services before the second wave hits.
An advisory committee called Waves, which is made up of students who self-identify as survivors of sexual violence, filled out a survey in April outlining how Ryerson could improve its existing services during COVID-19, says Khan.
The OSVSE is also offering virtual workshops for survivors to create a sense of community during a pandemic.
"I'm really nervous for our community. I want our community to be safe," Khan says.

According to the United Nations Population Fund (UNPF), the "COVID-19 pandemic is likely to cause a one-third reduction in progress towards ending gender-based violence by 2030."