Nicholas Latifi joined Lance Stroll as the only two Canadians driving in Formula One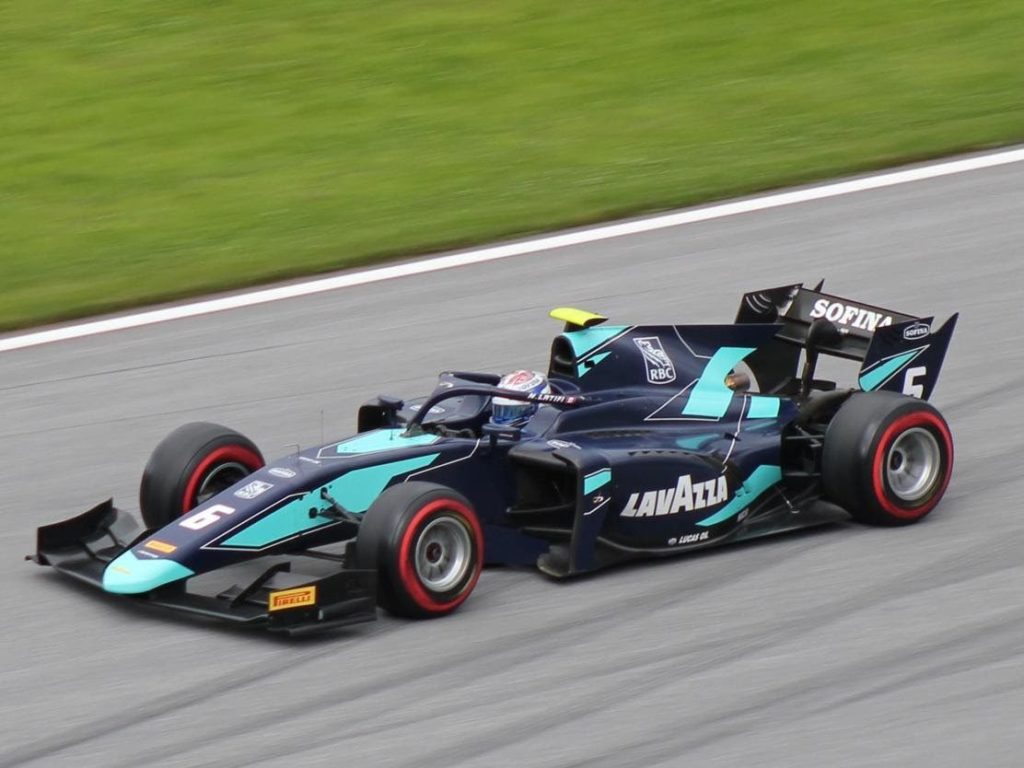 There's only one rookie on the grid this season for Formula One, and he's Canadian.
Toronto's Nicholas Latifi is the newest addition to Formula One this year, debuting at the Austrian Grand Prix on July 5. He is now one of two Canadian drivers in Formula One, and the only one from Toronto.
In a video posted on his Instagram account in July, Latifi said he is "happy to represent my city," while showcasing the addition of the Toronto city skyline on his racing helmet. The helmet also features the Canadian flag.
Back in January, Latifi said in a post on his website that the main reason he chose to race as number 6 was because of Toronto's nickname, "the six."
As a result of the hometown connection, some Ryerson University students say they find themselves cheering for Latifi.
"With him being from Toronto, it's almost like you know him," said Stefano Simone, a sport media student at Ryerson who said he's been watching Formula One for a few years now.
"There's drivers from all around the world," said Simone, who brought up examples like Red Bull Racing's Max Verstappen, who races under the Dutch Flag, and Mercedes Benz's Lewis Hamilton, who's from the United Kingdom. "And so, for Latifi to be not only from Canada, but from Toronto – it's pretty cool."
Fellow sport media student Adam Spizzirri, who's been watching Formula One for six years, also said he enjoys having someone from Toronto in the sport.
"It's pretty awesome to have somebody – a local boy in a sport that I love," said Spizzirri.
So far this season, which has seen 10 races, Latifi has had a best race finish of 11th on two occasions, first at the Austrian Grand Prix at the opening race in early July and again at the Italian Grand Prix in early September. Latifi and Lance Stroll, the only other Canadian in Formula One, suffered a bad crash in the Tuscan Grand Prix early this month. 
Latifi currently sits at No. 19 (out of 21) in the driver standings.
While Latifi has yet to find his first points, which are awarded for top 10 finishes in Formula One, it is not unusual for a Williams driver in recent years to finish the season with few, or no points. Teammate George Russell, who's been driving for the team since the 2019 season, is still looking to gain his first point in Formula One, despite finishing in first place in the Formula Two standings in 2018. 
Just last season, the only point that came from the team was scored by Robert Kubica. The year before that, the team only scored seven points, six of which were scored by his fellow Canadian, Stroll.
Despite significant improvements from the 2019 season in their qualifying times, Williams's cars are struggling in actual races. The culprit is faulty aerodynamics when trailing other cars, according to Russell.
Simone hopes that Latifi can join a team with a better car.
"If he gets good finishes, it's almost like he's representing us, specifically from Toronto," said Simone.
Spizzirri said in the upcoming seasons, he'll "definitely be cheering for (Latifi), especially as Williams can get a handle of their car in the next couple years."
Back in 1997, Canadian driver Jacques Villeneuve won the Formula One World Championship. Villeneuve, son of Canadian motorsport legend Gilles Villeneuve, left Formula One as a driver after the 2006 season.
It wasn't until 2017 that a new Canadian, Stroll, would break through to Formula One. Stroll, born in Montreal, has achieved two podium finishes since then, both for third place.
Latifi has confirmed he'll be driving for the team again next season, according to Formula One's website. His next chance to secure his first points or podium finish will be at the German Grand Prix on Oct. 11.