How Yukon native Manus Hopkins got into metal, and why he's at Ryerson studying journalism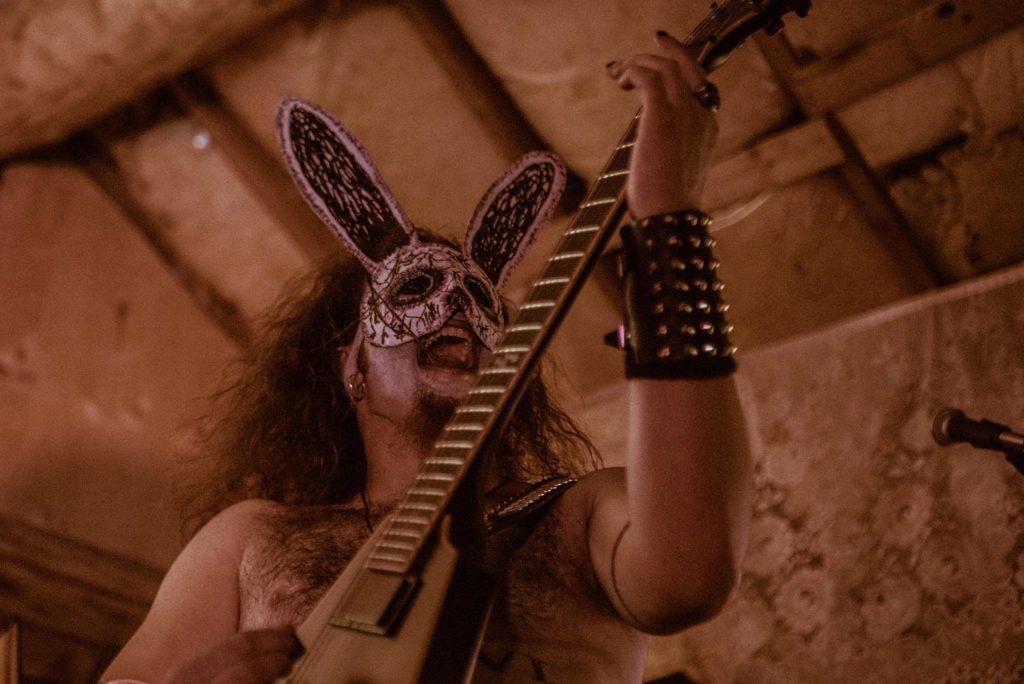 Manus Hopkins, the frontman, and screamer, of The Animal Warfare Act, has been releasing music alongside his bandmates since 2018.
Hopkins began playing music in his early childhood through classical piano, and by the age of 15 joined his first metal band and started playing gigs in his local town of Whitehorse, Yukon.
Hopkins never had a passion for school, but his parents were always very adamant that he go to university, so he decided to pursue journalism to write for music publications and not turn his passion into a chore.
"My thought process was like, I wanna be a professional musician, but if I don't make it, I'll still be working in the music industry and still be part of that world," says Hopkins.
At one-time an altar boy, Hopkins got into metal as an act of rebellion against organized religion. 
"It's funny meeting people as a guy in a metal band and telling them I used to be an altar boy, but it's true!" says Hopkins. "When I think back to childhood, what I remember most is that all I wanted was to play guitar and I didn't really care about anything else."
On Sept. 18, The Animal Warfare Act released its third album, The Doomsday Tapes, an eight-track-long home-recorded, experimental black metal project. Hopkins says he's not sure why, but most of the songs he was writing when working on the album were about the world ending because of humanity's shortcomings, so the title stuck. 
The album sounds very DIY, as intended, and brings the listener through classic underground mosh pit nostalgia. It includes dissonant records such as the nine-minute-long, "Unnatural Progression," the fast, heavy show-stopper "Glory Be to the Bomb," an organ interlude on "Ophiolatry," and a more commercial-sounding hard rock instrumental track called "Con Fuoco."
Hopkins says his brother Cormac, the drummer in his group, helped bring the best out of his album.
"Having my brother there to flesh out the songs made the album a lot better—he does things with the drums that I wouldn't even think of," said Hopkins. "Without that, I think the songs would've actually been pretty basic and he brought to the table a lot of what makes them unique."
While some might think living in Yukon would be a disadvantage entering the music industry, Hopkins believes that it's given him opportunities that we would not have had elsewhere.
"Toronto is just so competitive, dude," said Hopkins. "But I've been lucky to be gigging pretty regularly since I was a teenager, and in the past few years I've also been organizing shows that are actually successful which is really cool."
Hopkins, now in his fourth year at Ryerson, would love to pursue music full time, and regardless of what happens he will always be creating new material. 
For more information on upcoming music videos and releases follow The Animal Warfare Act on Instagram.