One of the clinics set to open on March 17 is located at the Metro Toronto Convention Centre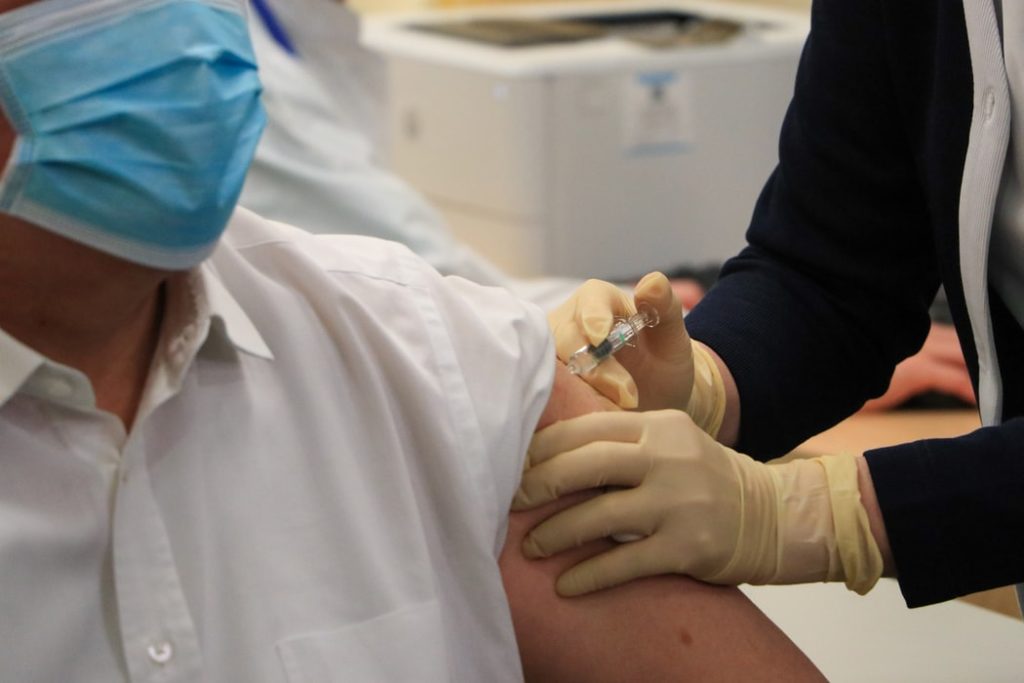 Three of Toronto's mass immunization clinics will begin to administer the COVID-19 vaccine to people who are over the age of 80 years old on March 17, according to a press release issued by the Toronto government on Monday.
The three clinics that will open on March 17 are at the Metro Toronto Convention Centre, the Scarborough Town Centre, and the Toronto Congress Centre.
Toronto Mayor John Tory said in the press release that these clinics show the city is making progress in providing people with vaccines.
"This truly is a Team Toronto effort and we are all determined to get people vaccinated as fast as we can and as the supply of vaccine allows," said Tory. "After a year of combatting COVID-19, this vaccine supply news is great news."
These clinics will operate seven days a week from 11 a.m. to 8 p.m. Details on clinic operations will become available over the next few days. The Toronto government will be working with Ontario to implement a booking system.
The Canadian government procures vaccines, Ontario distributes them to hospitals and public health units, and Toronto administers them to eligible people.
A combination of Moderna and Pfizer vaccines will roll out to Toronto-run and hospital partner clinics as follows:
– Week of March 15- 17,500 doses
– Week of March 22- 98,920 doses
– Week of March 29- 174,200 doses
– Week of April 5- 80,730 doses
– Week of April 12- 80,730 doses
More than 200,000 Toronto residents have received at least one dose of the COVID-19 vaccine to date. These residents consist of those in long-term care homes, their essential caregivers, frontline health care workers, those experiencing homelessness and living in shelters, first responders, and residents born on or before 1941.
These clinics were able to open because of an increase in vaccine supply. Preparation for the six Toronto-run clinics is continuing, and the sites will open as vaccine supply allows in the coming weeks. More than 1,400 staff will run the nine clinics when they become fully operational.
The operational plans on Toronto's clinics are scalable, and the city is working to increase the number of vaccines that can be administered monthly from 500,000 to 975,000 as vaccine availability permits. Toronto has been planning to expand the hours of clinic operations, including to 24 hours.
Health sector partners will operate a network of more than 350 clinics as more vaccines are allocated to the city. Family doctors will be available to vaccinate their patients as vaccine supply increases.
Toronto Medical Officer of Health Dr. Eileen de Villa said vaccines are vital to stopping the spread of COVID-19.
"On behalf of Toronto Public Health, I extend our thanks to all of our hospital and community health partners who are working hard to vaccinate residents as quickly as possible based on the provincial priority framework," said de Villa. "As more vaccines become available and as supply soon stabilizes, we will be able to continue this important progress toward protecting our community against this virus, and helping us to get back to life more like we remember before COVID-19."