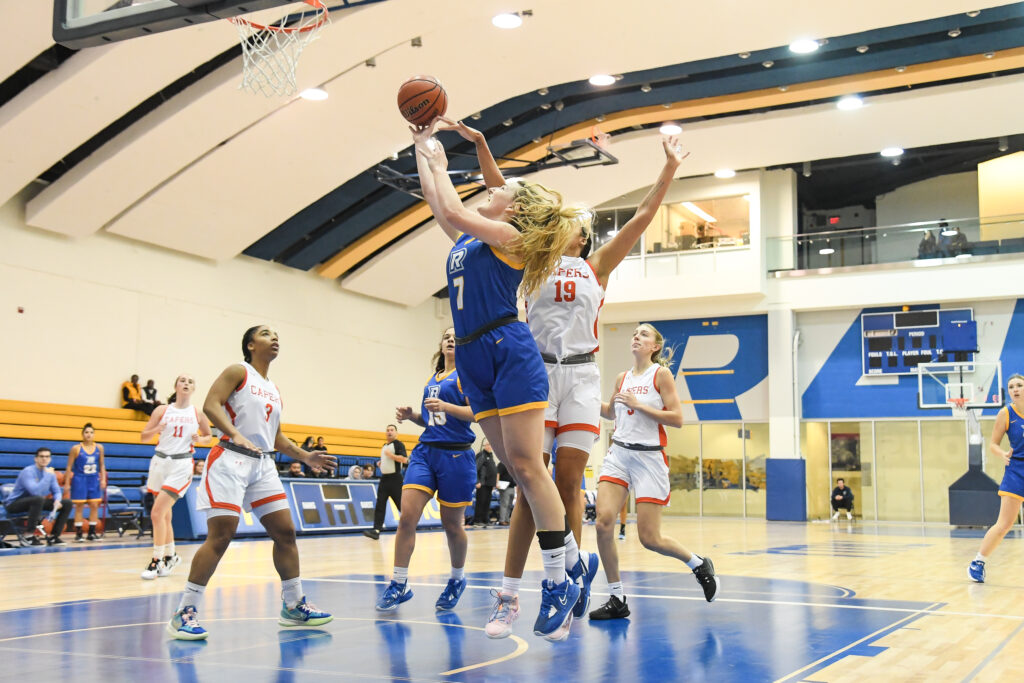 Listen to the audio version of this story:
Rachel Farwell, a superstar forward for the women's Bold, stepped into her last first game of her university career on November 5th, 2022.
Farwell has been with TMU since her first year of university in 2018. She has grown into a star player for the women's team. Farwell has made a statement of her game by exhibiting her skills, dominating in rebounds and strong in the key and at the three-point line.
"She has tremendous shooting ability and ability to score the ball offensively. We are asking her to do that in more ways now, which is challenging — because she is the offensive player that is receiving the most attention," says head coach Carly Clarke.
Assistant coach Shae Dheensaw, who has been with the team since 2021, says she thinks Farwell is "stepping out of her comfort zone this season.".
"We talked openly as a team that Rachel needs to touch the ball. That doesn't mean shooting it every single time, or grabbing a ball to score every time," says Dheensaw. "But when Rachel touches the ball, it has defenses in chaos."
Currently 0-3, the Bold are looking to switch the scorecard around during the rest of the regular season, which ends in March. Farwell is the lone returning starter for the Bold. New additions and changes allow Farwell, and the rest of the team, to find a new rhythm.
Coming into the new season as reigning champs of the Ontario University Association (OUA) and U Sports, which govern university sports across Canada, the Bold has all eyes on them. However, after losing six players to graduation, the team is "very young," says Clarke.
"Not necessarily young in eligibility, but every single player on our team right now is in a different role than they were last season," she said.
Farwell said she experiences some nerves leading up to the first game of the season, especially in the shadow of last year's championship. Yet, she acknowledges the joy she gets to experience entering her senior year.
"We kind of raised the bar for ourselves in what is expected of us and what the feeling is that we're chasing," she said.
Farwell says it's fun to reminisce on her last season, and there's "joy and something special" about starting the journey again with a new group.
A New Brunswick native, Farwell had an impressive profile before joining the Bold. She made three appearances with the provincial team and was the lead in overall blocks and field goals in her first appearance. In her rookie season with TMU, she played in all regular season games and had a team lead of over 36 per cent behind the three-point line.
Her second year resulted in her best OUA stats to date. She was the OUA's leading three-point shooter, shooting at 47 per cent. By January, when the second half of the season rolled in, she was a key player for the Bold, stepping up and performing her speedy catch-and-shoot style. She scored 256 points that season, was second in OUA for three-pointers and averaged over 30 minutes in playing time.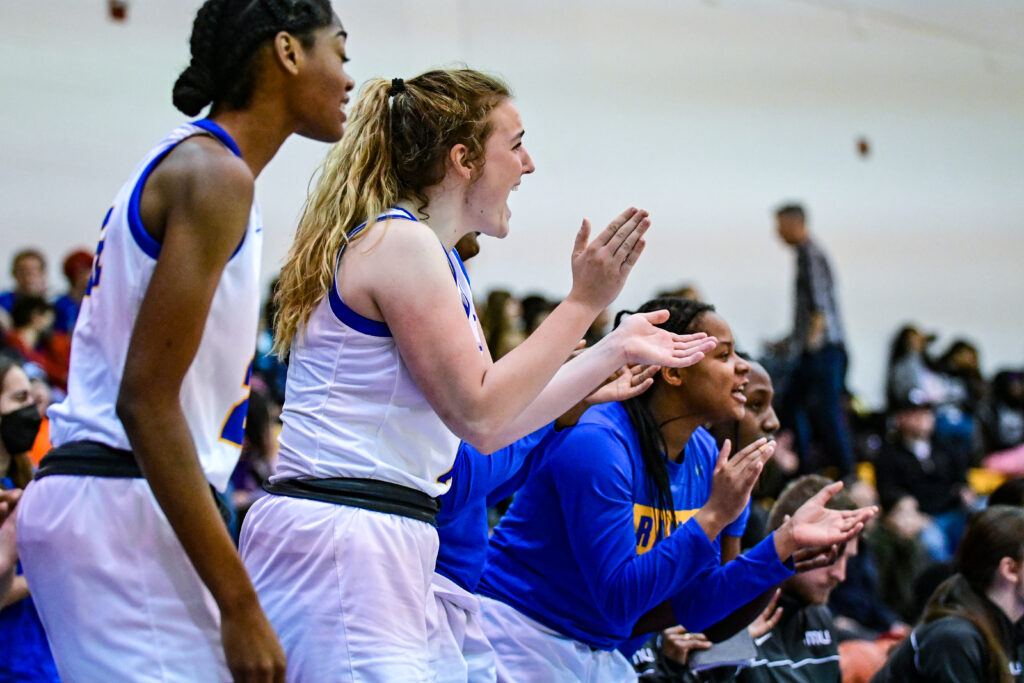 Clarke recognizes the impact of having Farwell's experience on the court. "We are looking for her to lead, and continue to build the culture and help integrate people into their new roles, as we figure that out together."
Farwell says she's ready to take on that leadership role and direct her teammates.
Farwell is on track to graduate with a degree in industrial engineering this spring and hopes to pursue a professional engineering career after graduation. Yet, the season has just started, and she is excited to see where it takes herself, and the Bold.
"You want to be able to set a good example for the program. I definitely have a good relationship and open lines of communication with everybody. So I try to create an environment as best I can that allows for that kind of leadership," she says.