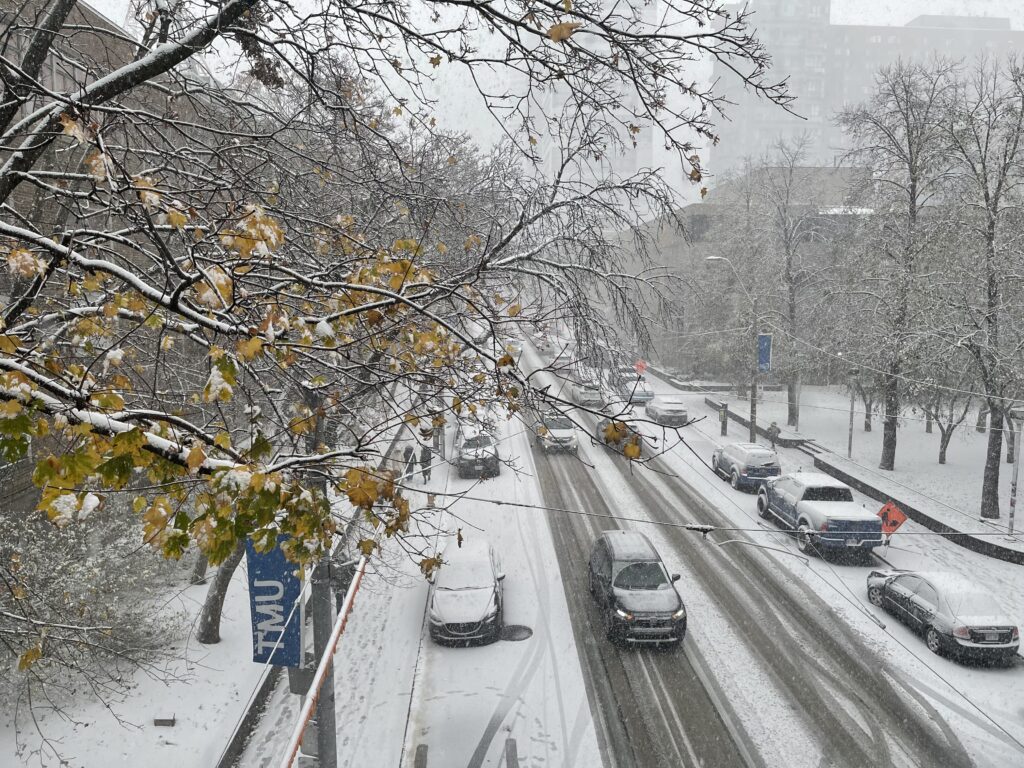 Listen to the story here:
Toronto streets were caked in snow and slush Wednesday as Environment Canada issued a winter weather warning, informing Torontonians and GTA residents of potential travel hazards.
The city should expect between five and 10 centimetres of snow, with visibility being the largest challenge, according to Steven Flisfeder, a warning preparedness meteorologist with Environment Canada.
"The roads are mostly wet, especially highway roads that are well travelled there remaining where there's not much accumulation for the time being as temperatures start to cool down," said Flisfeder.
"Traction from cars — especially anybody who hasn't put on the winter tires — can become an issue with slippery conditions as the system progresses."
Some commuters felt that the TTC was more cramped than usual due to the cold weather.
"Recently, subways have been a lot busier in the mornings… The cars were pretty packed," said Caleb Swaby, a second-year business management student.
Service delays are mostly due to drivers being more cautious on slippery roads, said TTC spokesperson Stuart Green.
"We are subject to the conditions of the road and our operators are trained to drive with safety at the top of mind," Green said. "You might have to slow down a little bit… but that's to be expected when you're making sure that people get around safely."