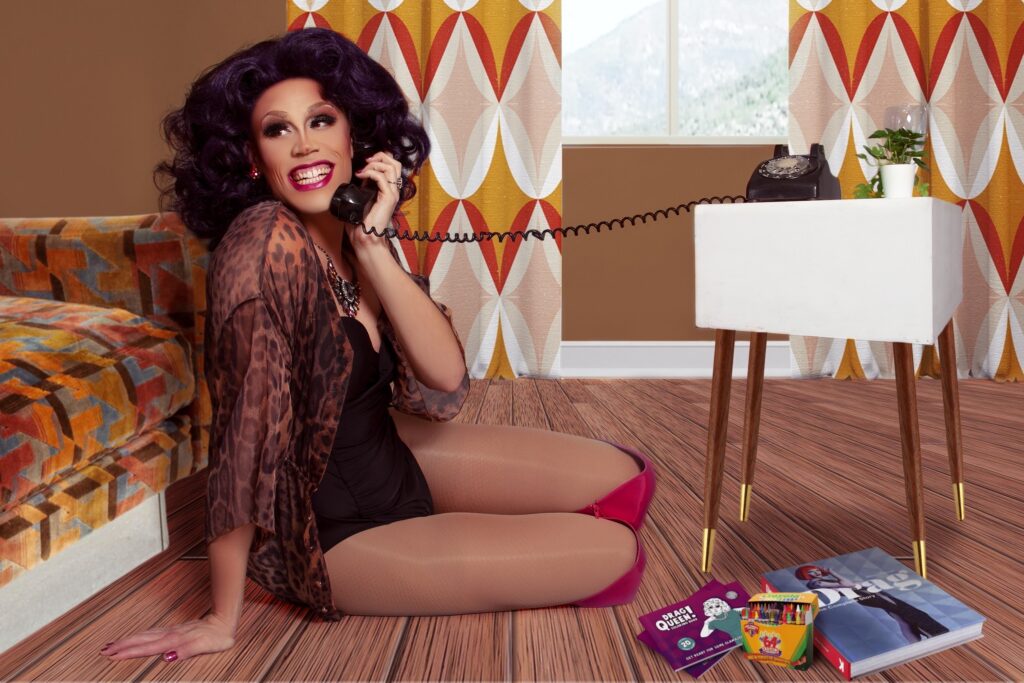 Listen to the audio version of this story:
Neon-coloured lights shine across the wall as Ariana Grande's hit single God is a woman echoes in the background. The crowd on the small but ever hectic dance floor of Toronto drag bar Crews & Tangos watches in awe as the star of the show dances on centre stage.
Drag queen Van Goth performs for the crowd, twirling a lime green feather boa around her neck that complements the colour of her hair.
Drag can mean more than providing entertainment at a bar or club for an audience: it is also a form of expression.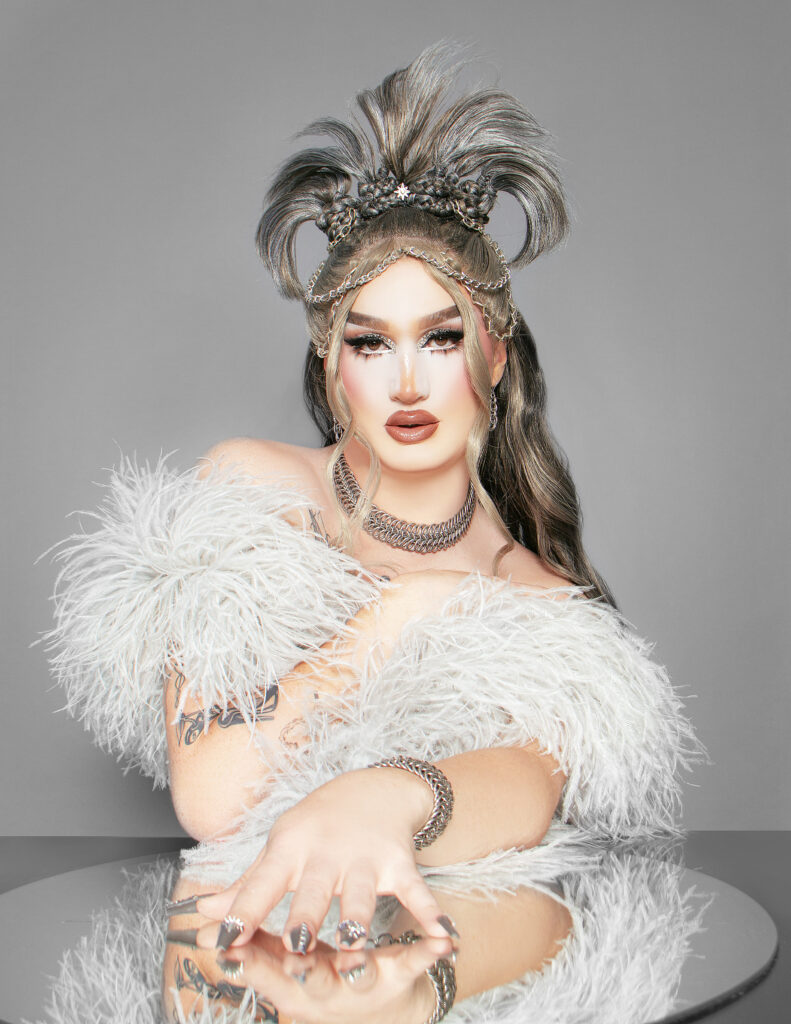 Today, Van Goth, who goes by Blake Harris off stage, performs around five days a week, mostly on stages in Toronto. Her life in drag began four years ago at 20 years-old. "I used to play on this queer rugby team and we did drag fundraisers," said Van Goth. "It was for charity… I did it and liked it, then I just kept doing it."
It's showtime
During the day, the community of Church-Wellesley Village in downtown Toronto is calm and filled with people frequenting the chic cafes and restaurants. However, once the sun goes down, the quiet vibe fades and the village transforms into a haven for nightlife. "Networking is key," said Van Goth. "I got gigs from this charity show that I did because there just happened to be people in the audience who could book me and could further my career."
Drag queens also enter competitions to help build their name in the industry. "When people see you in a competition and you do something cool and exciting, people will be more interested in getting to know you, booking you in a show," she added.
Creating all the glitz and glamour that are part of a drag queen's persona takes time —lots of it. Drag queen Chimaera, known off the stage as Matt Sbrissa, says her makeup alone takes about an hour to an hour and a half to complete, while getting dressed for the show takes another 30 minutes. Similarly, Van Goth takes two to three hours to prep for a show.
Stage names are also a vital part of the culture: drag queens select them carefully to reflect both their on-stage personas as well as their day-to-day lives.
"I went to school for fashion and did a lot of art history courses," Van Goth said, "so the reference to [Vincent] Van Gogh has been true to my own personal interests, knowledge and aesthetic. I wouldn't say I'm the most gothic person or performer, but I definitely have a darker edge … which works for my gig."
One community, one family
The drag community is a close-knit one. Drag is quite popular today, especially due to the influence of television shows such as RuPaul's Drag Race and Canada's Drag Race, and the large number of drag bars in major North American cities like Toronto.
From the outside, drag is a colourful party with upbeat music, vibrant outfits and an energetic performer. But behind the scenes, there's more to the lifestyle on a human level. Chimaera says that for her, the drag community is a safe space — one that allows people to share their vulnerabilities and struggles, and be welcomed when they do.
"Drag to me is about pushing queer art and expression in the community and showing how gender and gender components are just a construct of society," said Chimaera. "Drag allows connections to be made with other individuals [who] share common struggles within a safe space and allows vulnerabilities to be shown. With that comes the blossoming of strength from these struggles."
Like Chimaera, Matt Martineau, who performs as Messy Margaret, discovered that drag was their calling.
"I remember seeing RuPaul on the Daytime Emmys in 1997 and being fascinated with what felt like a mystical creature," said Margaret. "When I finally discovered drag in 2020, I realized that Messy has always lived inside of me. She represents everything I couldn't be when I was little; she is just as much a part of me as Matt is."
For many drag queens, much of the joy of performing lies in this ability to express themselves in a way that they don't in day-to-day life.
"There's just things that you say when you're in drag that I would just never say if I wasn't in drag," laughed Van Goth. "I think about [drag] like being really quick, really present and in the moment. In my everyday life I'm probably less of that."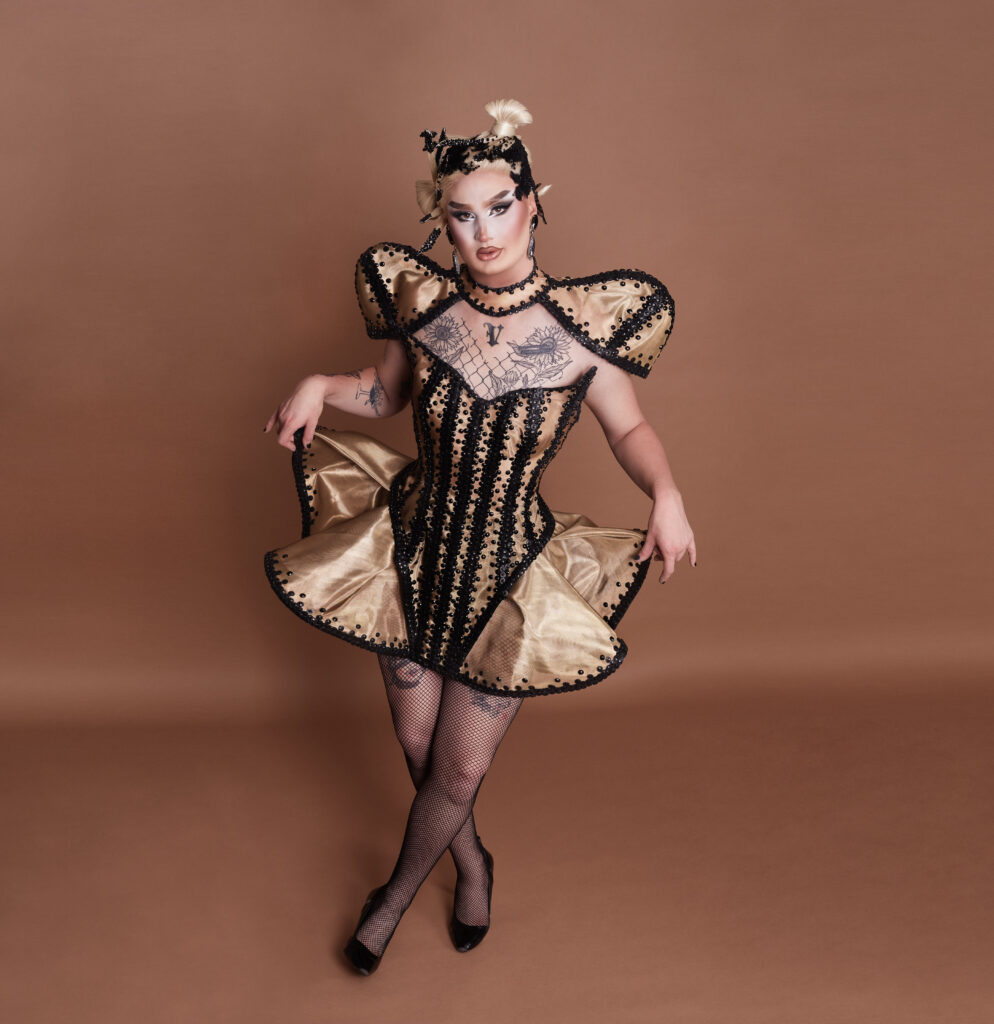 Van Goth said that there's a balance between her drag and everyday life.
"Not every day of my life do I feel the most confident," she said. "But when I'm in drag, part of the gig is that you have to be — even when you don't feel like your best or your most confident, you kind of have to put it on and present this persona to the world."
For Chimaera, drag is also restorative. "Drag has helped heal a part of my inner child. Growing up in a rather traditional and heteronormative community, in which these feminine behaviours were not 'appropriate' or 'natural' for males, especially being queer, it is trauma," said Chimaera. "Drag has helped me deal with this trauma and allowed myself to be who I really am authentically and allow people to appreciate who I am."