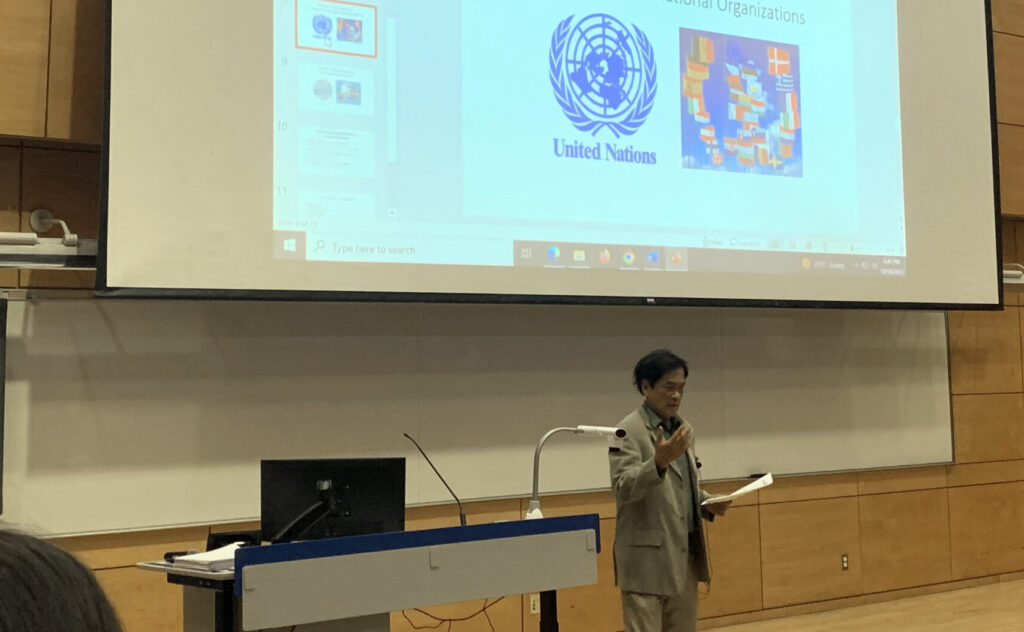 Democracy enables a country to form alliances while authoritarian countries have slimmer chances in forming a regional security community like the one between the U.S. and Canada, explained Dr. Sorpong Peou at an event named after his book Towards Peace and Security in the Indo-Pacific at TMU on Wednesday. 
"I don't see alliances between two undemocratic countries," said Peou. "They belong to these two different worlds, and then they cannot afford to trust each other. That's the problem with international and political regimes."
Expanding on the theory of "preponderance of collective democratic power," Peou described North Korea as economically isolated and China as similarly limited by not establishing themselves on the democracy axis.
Saffiyah Salman, an international relations student studying at the University of Toronto who attended the event, said Peou took on a new approach that she would like to apply to the power dynamics in Southeast Asian countries as well.
"I can see where he's coming from, and how you can be reassured that there still will be some sort of a stable government like it's not going to turn into an anarchic state," said Salman about the "preponderance of collective democratic power" theory.
Salman said some countries claim to be democratic but are actually authoritarian states asking, "Is it the beginning of a democratic state or has it become established as sort of a false democracy?"
Another attendee of the event, Sara Al-Mukdad, said she thinks Peou had things to say about the Middle East but refrained from saying them.
"I'm from the Middle East, and every time he mentioned it but quickly changed the subject, I was disappointed," said Al-Mukdad. "I would love to learn more about that."
Al-Mukdad said it shocked her to hear that political stances play a part in countries' trustworthiness to other countries. "I wouldn't think that a leader who has his or her own style in leadership could shape how the country as a whole is viewed globally."
"A Year in the Middle East: How Israel Got From There to Here" is coming up next in the event schedule for The International Issues Discussion, in which ambassador Jon Allen will discuss Middle Eastern politics.