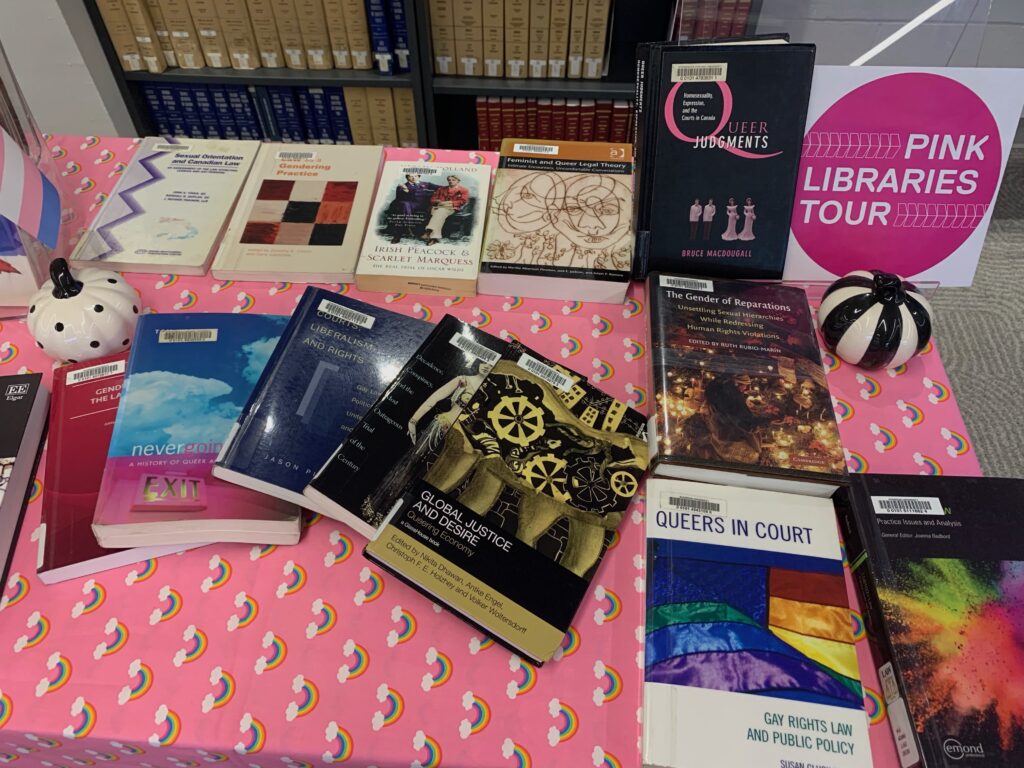 The TMU Library held its first-ever Pink Libraries Tour this Tuesday, which included a display of 2SLGBTQ+ collections unique to TMU.
The tour included 2SLGBTQ+ research guides, databases, and the power of words in libraries. In addition, participants were shown around the Collaboratory, the Immersion Studio, the Law Library and their 2SLGBTQ+ resources.
"I hope students feel inspired to explore the research, videos, archival collections and other material available to all of us, but most of all I hope students feel encouraged and empowered to develop their own media, research projects and other creative activities that speak to their individual and unique identities whatever they may be," Reece Steinberg, Head of Library Learning Services said.
Collections from the library's archives about the 2SLGBTQ+ community, which is unique to TMU, were out for attendees to explore and featured student journalist work (including On The Record work), posters, pamphlets, cassette tapes and more.
A display of work from the collection is also available to view outside of the Archives & Special Collections room for the month of October.
"We tried to choose colourful material that would spark interest of people walking down the hall, Toronto related material, and historical material from TMU from the 1970s and onwards that demonstrates both queer resistance and queer joy," TMU library archivist Tanis Franco said.
Joey Vong, a psychology grad student at TMU, attended the tour after browsing the library website for her research on queer populations. She said that she was having difficulties beginning her research, so the tour seemed like a good opportunity for her.
"I had no idea that TMU had such a rich investment in libraries. The resources that we have are so cool," she said, "It just opens up a lot of opportunities to do better work."
There is another tour available to students and staff on Thursday, Oct.26.