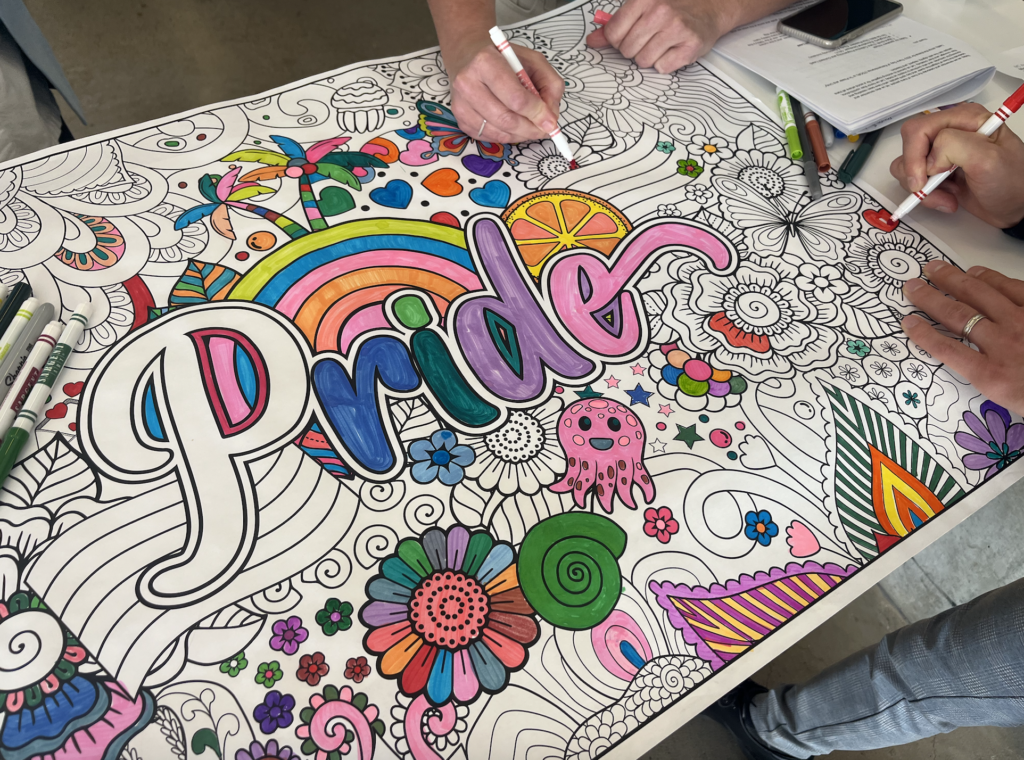 About three dozen community members came together to commemorate the Trans Day of Remembrance on Monday in the DMZ at TMU.
Transgender advocate Gwendolyn Ann Smith started TDOR in 1999 to honour Rita Hester, a Black transgender woman who was killed a year before. The event has been held at TMU since 2020 for all community members to "remember the trans lives lost, to reflect on our actions and to challenge yourself to be an advocate for trans people," according to the Office of the Vice-President, Equity and Community Inclusion (OVPECI).
Globally, 321 trans and gender-diverse people were reported murdered in the past year alone, which does not include other causes of death such as suicide.
Student and staff speakers highlighted these tremendous losses but also pointed to the strides that have been for trans rights over the years. They reflected on TMU's own approach to trans inclusion and advised cisgender allies to undertake intersectionality and to be aware of how those around us are speaking about trans people.
"Not only does this day remind us that TMU values and supports its transgender students, faculty and staff, but it also spreads awareness and promotes inclusivity by providing a voice to the trans community," wrote Quinn Melenbacher, the Centre for Women and Trans People programming and outreach lead, in an email to OTR. "In turn, these types of events and exposure can be helpful in debunking hurtful myths and negative perceptions of the trans community that our diverse community may have for various reasons."
First-year student Emma Birtles was also announced as the winner of the "Designing Pride" contest, which was part of the wider Pride and Trans Awareness Month programming. It will be displayed on campus to signify "an inclusive and welcoming space on campus for 2SLGBTQ+ community members."
This was the first year Pride programming was moved from June to the fall semester so that it is more accessible to students, according to the OVPECI. 18 events were organized, including the Pink Libraries tour previously covered by OTR; OVPECI said that "the events have been well-attended and Positive Space has received great feedback."
Jennifer Boyce, Egale's director of communications and marketing, also highlighted the importance of events outside of TDOR like Trans Awareness Week. "That's more of the celebratory awareness-raising time, seeing that it's not entirely awful: there's so much joy to be trans and queer that people need to see and enjoy and experience."
In October, Egale hosted a symposium on anti-gender ideology on post-secondary campuses. Boyce shared what she had heard from students there, such as the need to bridge the gap between faculty and students, having more inclusive policies, and offering safer spaces for students to have their voices heard about the issues that are arising.
When asked what the school does for its Trans community outside of this day/month, the OVPECI listed their Human Rights Services and the university's Discrimination and Harassment Prevention Policy; covering gender affirmation procedures to specific employee groups; inclusive washroom signage and all gender washrooms initiative; and educational events and resources, including for leaders to discuss "practical ways to improve trans inclusion on campus."
"There have been improvements throughout the years, which we appreciate," said Michael Nesci, a Trans Collective peer support lead. "However, for this to continue, TMU needs to keep listening to the needs of its trans student body. The Trans Collective hopes to make sure our voices are always heard when unmet needs come up."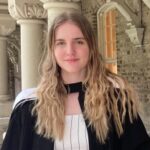 Drew-Anne, or Drew, is a Master of Journalism student at Toronto Metropolitan University. She previously received an Honours BA in International Relations and Peace, Conflict, and Justice Studies. Her freelance work can be found in Ottawa Magazine and Spacing. She previously served as editorial fellow for This Magazine and is now the Head of Research at The Otter.