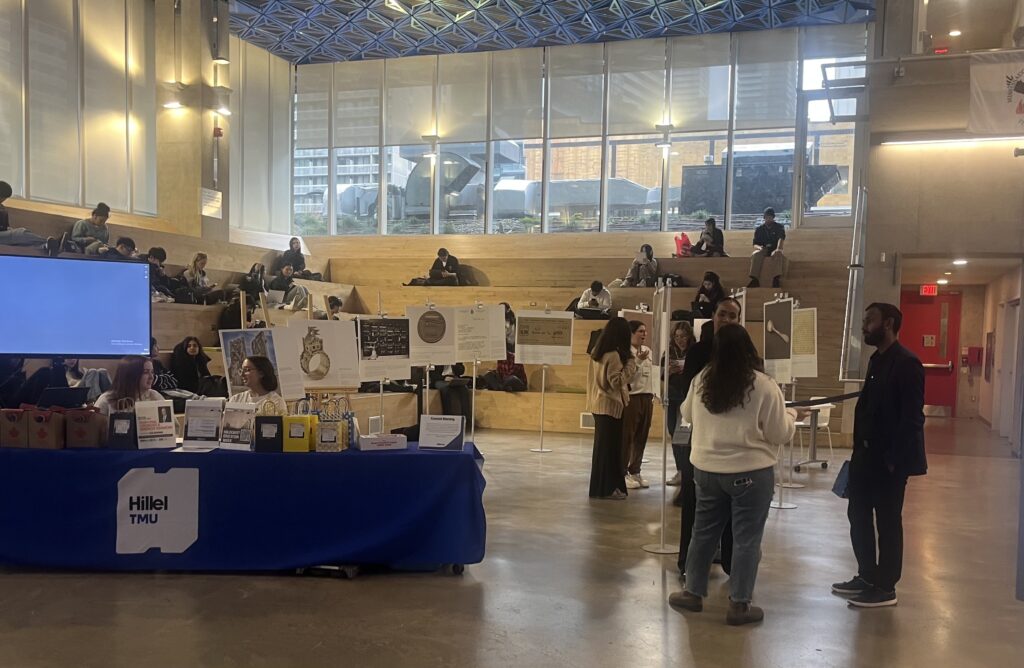 Holocaust Education Week kicked off with a photo exhibition displayed in the Student Learning Centre on Monday and Tuesday.
The display, titled "The Unknowable: Untold Stories of the Holocaust," featured images of artifacts including personal writings and records of survivors, a photo of Jewish Canadians sending parcels to Poland circa. 1939-45,  and a letter from Pierre Elliot Trudeau in 1967 for survivors about Canadian hate speech laws. The photos were curated by the Toronto Holocaust Museum.
"Often the history of the Holocaust is told in traditional ways. "The Unknowable," like the Museum's exhibition, focuses on unique artifacts and photographs that brings a new understanding to the experiences of individuals," explained Michelle Fishman, the museum's director of marketing and communications. "Showcasing resistance, choices, and agency are all important aspects of the curatorial approach at the Museum."
The Toronto Holocaust Museum opened in June 2023 and is located in North York. Highlights include storyliner tours using augmented reality that "deepens and customizes content through an overlay of first-person accounts, artifacts, photos, and documents that supplement the displays," testimony stations, interactive timelines, and snapshots of what was occuring in Canada at that time. Youth under 25 along with university and college students get free admission.
Their photo exhibition is part of the wider Holocaust Education Week initiative at TMU, which was first held in 2017. The week is organized in collaboration with the university and the Toronto Metropolitan Students' Union.
"It is the TMSU's duty as a students' union to recognize and honour the histories of our members which inform their current experiences as a student and beyond," wrote vice president of equity Ra'eesa Baksh in a statement sent to OTR. "The TMSU recognizes that the impact of the Holocaust is not simply a one time event and the lasting psychological trauma the Jewish community lives with is part of that experience today."
On Wednesday, there will be a guest lecture on antisemitism and hate crime in Canada from 1 to 2 p.m. On Thursday, there will be survivor testimony with a memorial candle lighting from 6 to 8 p.m.
"In Judaism, a memorial lighting is used to signify essentially the eternalness of one's soul and to ensure that people aren't forgotten, and that's how we tend to memorialize individuals," explained organizing committee chair Malka Daniels. "We're going to use this opportunity …to light a candle on behalf of various communities: the queer community, those with disabilities, political victims, and more."
Locations of these events will be emailed to registrants the day before.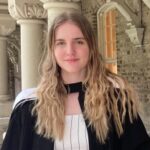 Drew-Anne, or Drew, is a Master of Journalism student at Toronto Metropolitan University. She previously received an Honours BA in International Relations and Peace, Conflict, and Justice Studies. Her freelance work can be found in Ottawa Magazine and Spacing. She previously served as editorial fellow for This Magazine and is now the Head of Research at The Otter.