Salad King will be supporting Ryerson students with funding over the next five years.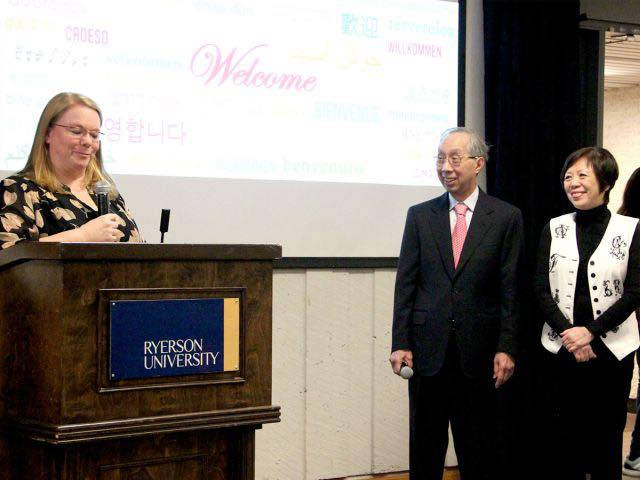 Salad King, a Thai restaurant near Ryerson University, has restored its charitable agreement with the university to thank the community for what it has done over the last 30 years, according to a Facebook post uploaded on Friday.
"Here at Salad King, we love to encourage personal growth and education, but no one fosters this ideology more than our amazing owners," said the restaurant in a Facebook post.
This charitable partnership has been renewed for the next five years.
Salad King will continue to fund the Salad King International Student Awards, which provide three international students with a $2,000 grant each year.
The restaurant will also offer the Ernest and Linda Liu Ontario Graduate Scholarship, an award that provides a Ryerson graduate student with $5,000 per year.
There will be an annual donation of 5,000 meals and gift cards, administered by Ryerson Student Affairs in support of various student programs throughout the academic year.
Salad King said this commitment will be worth more than $200,000 over the next five years.
"The generosity of Ryerson students over the years has allowed us to grow with the community and so we wanted to thank the community for being a caring neighbour, and more importantly, our friend," said the restaurant. 
Hae Jung Livvy Rhyoo, a fourth-year nursing student at Ryerson, received a Salad King International Student Award in 2020. Rhyoo earned this award for helping to mentor international students.
"It was very fulfilling," said Rhyoo. "It felt like I was being recognized for the extra work I am doing."
Ryerson has allocated $7 million for domestic student entrance scholarships, compared to $4 million for international students for the 2020/2021 academic year.
Rhyoo said she is happy Salad King has renewed its charitable partnership with Ryerson, because there is less money allocated for international student scholarships, despite paying significantly higher tuition rates.