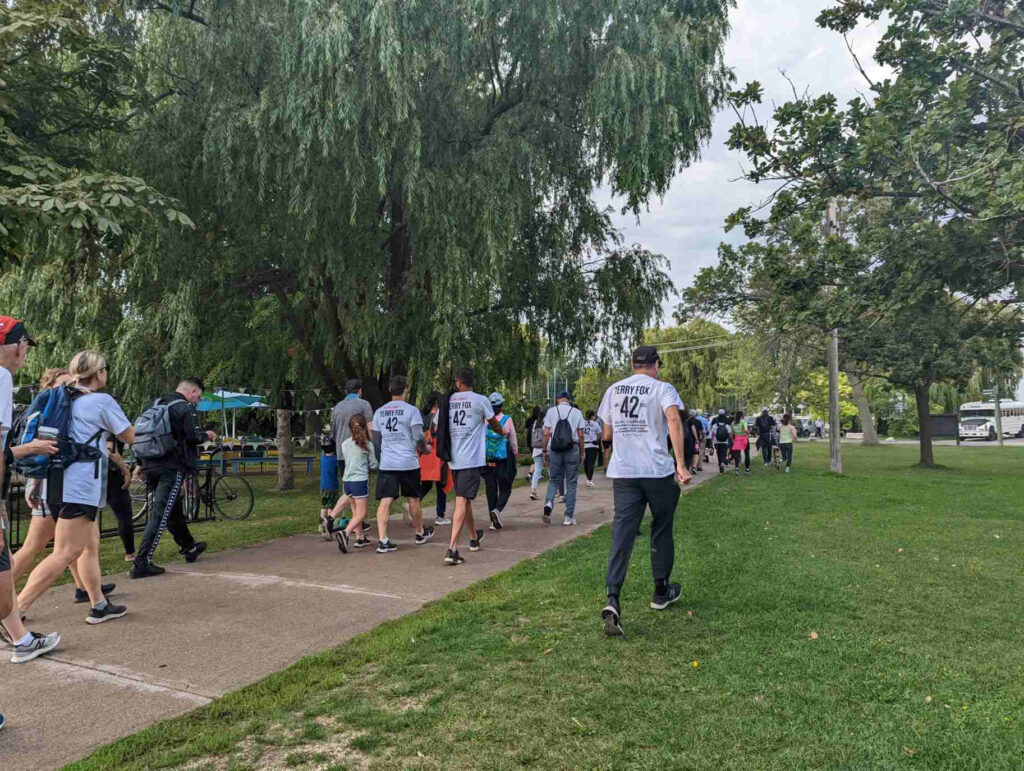 Listen to the audio version of this story:
A cloudy day that called for rain and thunderstorms didn't deter an estimated 18,000 participants in the GTA from taking part in the Terry Fox Run on Sunday, the first in-person edition of the event since 2019.
The Terry Fox Run an annual event named in honour of the Canadian icon who started a run in 1980 to raise funds for cancer research. He was diagnosed with a form of bone cancer, which resulted in his leg being amputated.
Despite two years of varying pandemic restrictions, high engagement with the Terry Fox Foundation still remains. "Over the past two years, the spirit of Terry Fox, holy moly, is remarkable," said Martha McClew, vice president, community and school programs of the foundation.
Approximately 600 communities across Canada participate in the annual event led by volunteers.
"We survived, we thrived through it, and now being back is incredible how our volunteers have responded. The runs are back on, the schools are coming back in numbers that we haven't seen since 2019 and before. There is this renewed excitement," said McClew.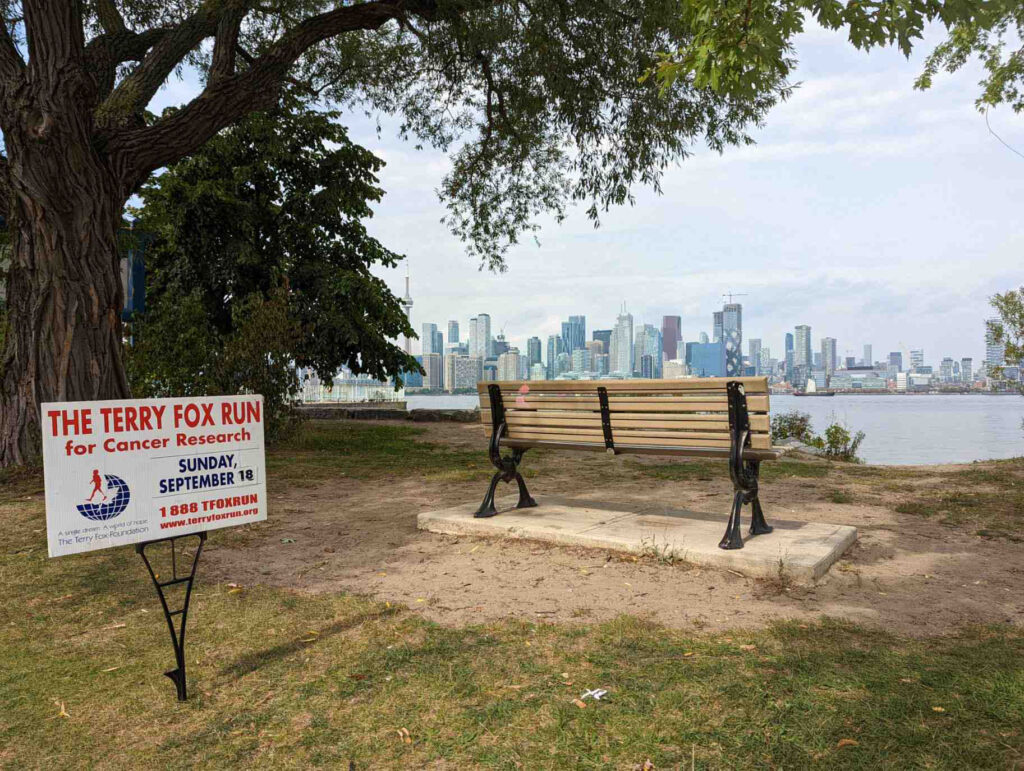 Across Canada, hundreds of thousands took part in the Terry Fox Run. The GTA hosted approximately 13 runs, with the hopes of continuing to raise money for cancer research, including one on Ward's Island.
"I think it's been a long three years," said Garret Hill, co-chair of the Ward's Island Terry Fox Run committee. "We've experienced different waves of emotions throughout it. We obviously are providing sanitizers and doing everything above board, but I generally think everyone's really excited to be back with their friends or family members."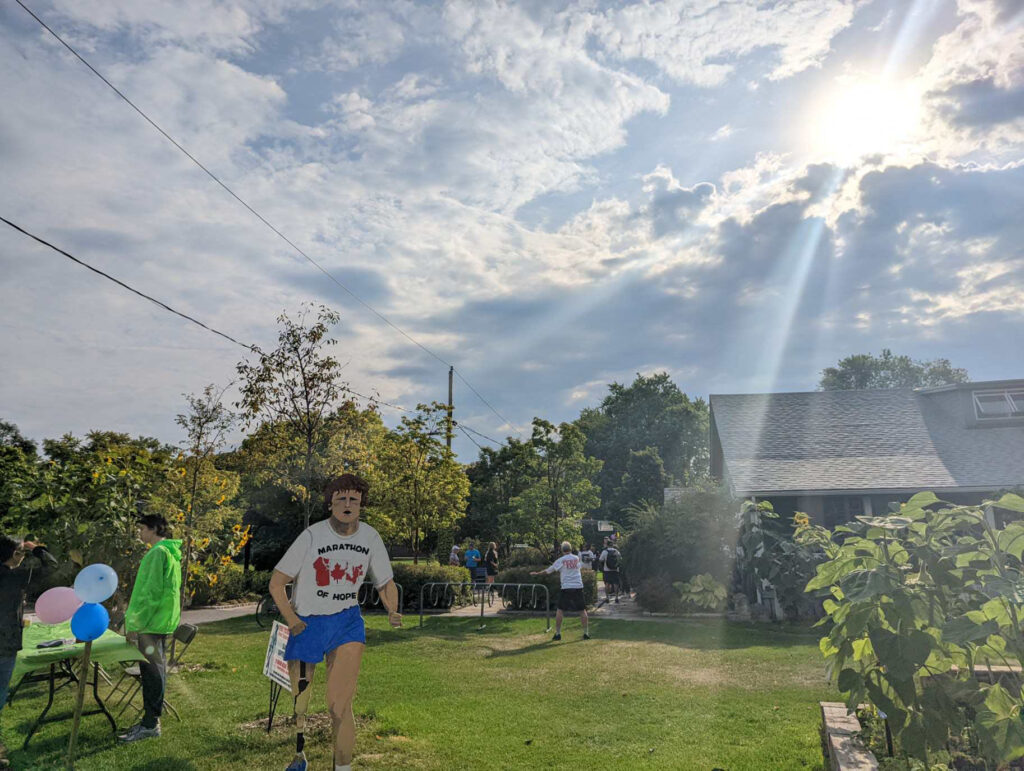 Hill was joined by his two brothers, Elliot and Jordan, sister Caley, and other family members to kick off the event that has been running on the island for 24 years. The family started the run to honour their mom who passed away from cancer in 1998.
"Her goal was to raise a million dollars for Terry Fox [Foundation]. She was an avid marathoner and obviously, was a fan of Terry Fox," said Hill. The Ward's Island run has raised over half a million dollars to date.
This year, participants for the Ward's Island run have raised over $25,000 in donations to go towards cancer research.
Participant Amy Collier has taken part in the Terry Fox Run for 12 years, mostly on Ward's Island. Collier was excited to return to the in person event and joined other members of Les Clefs d'Ors Ontario, a professional association of hotel concierges. The group has participated on the island run for 16 years.
"Just to get out to get some fresh air and actually get to talk to each other on a different level versus a cold meeting, professional setting. It's nice to get to know everybody and chat with them throughout the walk."
Terry Fox started his journey from St. John's, N.L., slipping his foot in the Atlantic Ocean to kick things off. He continued for 5,373 kms until he was forced to stop due to the cancer spreading to his lungs.
By Feb. 1, 1981, his initial goal of raising $1 per Canadian was realized with over $24 million raised.
To date, the Terry Fox Foundation has raised $850 million to invest in cancer research.