Podcast: Play in new window | Download | Embed
Subscribe: Apple Podcasts | Google Podcasts | Spotify | Stitcher | RSS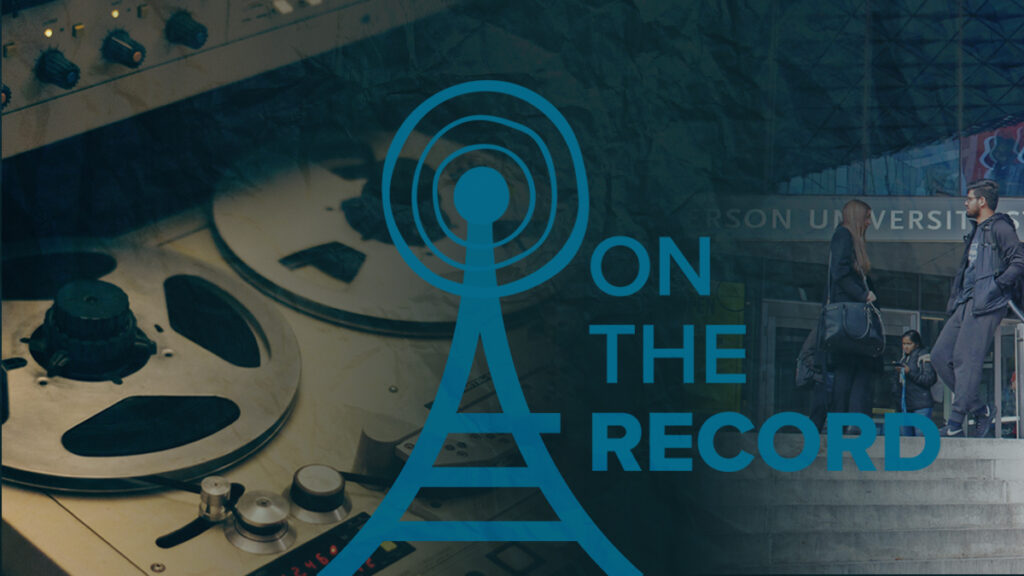 As the On The Record podcast returns for the Winter Semester, your host, TJ Dhir, looks at the biggest issues surrounding COVID-19 and Ryerson. The futures of unvaccinated students and students with an unknown vaccination status are currently in limbo. On The Record editor-in-chief Nick Parker talks about the struggles they face as well as what the future might look like.
The return-to-campus plan has drawn the frustration of eight tenured professors with the Ryerson School of Occupational and Public Health. We spoke with one of them before they co-signed a public letter to the university about how they feel regarding Ryerson's plan to bring students back to in-person classes.
With certain questions still needing answers, how conducive to on-campus learning is Ryerson?
Update: The Human Rights Tribunal of Ontario confirmed Thursday that four applications have been submitted against Ryerson pertaining to COVID-19. However, the tribunal "does not track data specific to COVID-19 vaccine exemptions."
Extra Resources
Ryerson University's COVID-19 Vaccination Policy
Open Letter to Ryerson from eight School of Occupational and Public Health professors
Guests, in order of appearance
Nick Parker – editor-in-chief, On The Record
Thomas Tenkate – associate professor, Ryerson School of Occupational and Public Health
Related Stories
Unvaccinated Ryerson students to be removed from winter courses
Ryerson encouraging third COVID-19 vaccine dose for return to in-person learning
School of public health faculty members tell university they're concerned about return to in-person learning