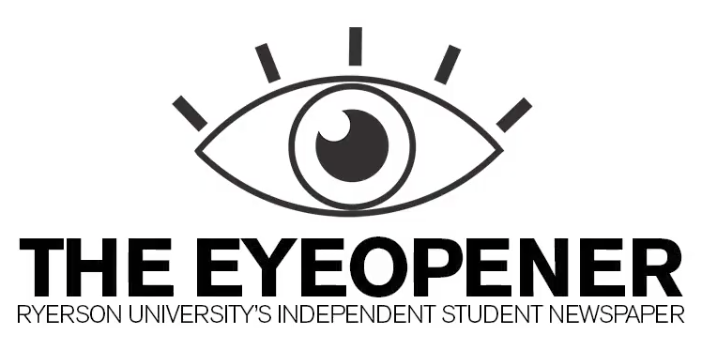 The Eyeopener and Jonathan Bradley have reached a settlement in a human rights case that came during a year in which the university's journalism school openly struggled with allegations of racism and discrimination.
The allegations led to numerous contentious meetings and ultimately the resignations of both the chair and the undergraduate program director. Bradley's case proved another source of tension.
Bradley, a Ryerson journalism graduate and former volunteer writer for the independent student newspaper, filed a complaint with the Human Rights Tribunal of Ontario against his former editors and colleagues — who were also his classmates in the school's journalism program — alleging he was fired for having strict Catholic views, namely: thinking being gay or transgender is sinful.
Bradley confirmed the settlement in a statement posted to Twitter Tuesday morning.
"My human rights complaint against the Eyeopener has been settled to mutual satisfaction," he wrote. "The Eyeopener has issued a letter of regret about this ordeal. I have no further comment."
As of Tuesday afternoon, The Eyeopener had not published this letter on its website.
On The Record reached out to the newspaper, the human rights tribunal and Bradley's lawyer for comment but has yet to receive any responses.
According to the National Post, Bradley was fired from his volunteer position at the Eyeopener in June 2020, after writing an article a few months before criticizing diversity and inclusion offices at universities for the Post Millennial, a right-wing, conservative online publication.
Elena is an experienced journalist and was the fall 2021 editor-in-chief for On The Record (formerly known as the Ryersonian) in Toronto. In addition, she has done multimedia reporting for news organizations including the Canadian Press, the Globe and Mail, the Timmins Daily Press, the North Bay Nugget, 680 NEWS and Pressed News. She has also written freelance pieces for Maclean's, the Welland Tribune, the Niagara Independent and the Eyeopener. Elena is pursuing a Master of Journalism degree at Ryerson University and is bilingual in English and Italian. She is likewise deadline-oriented, efficient, passionate about journalism and a team player. Elena is also the author of a self-published book called Finding Elena.