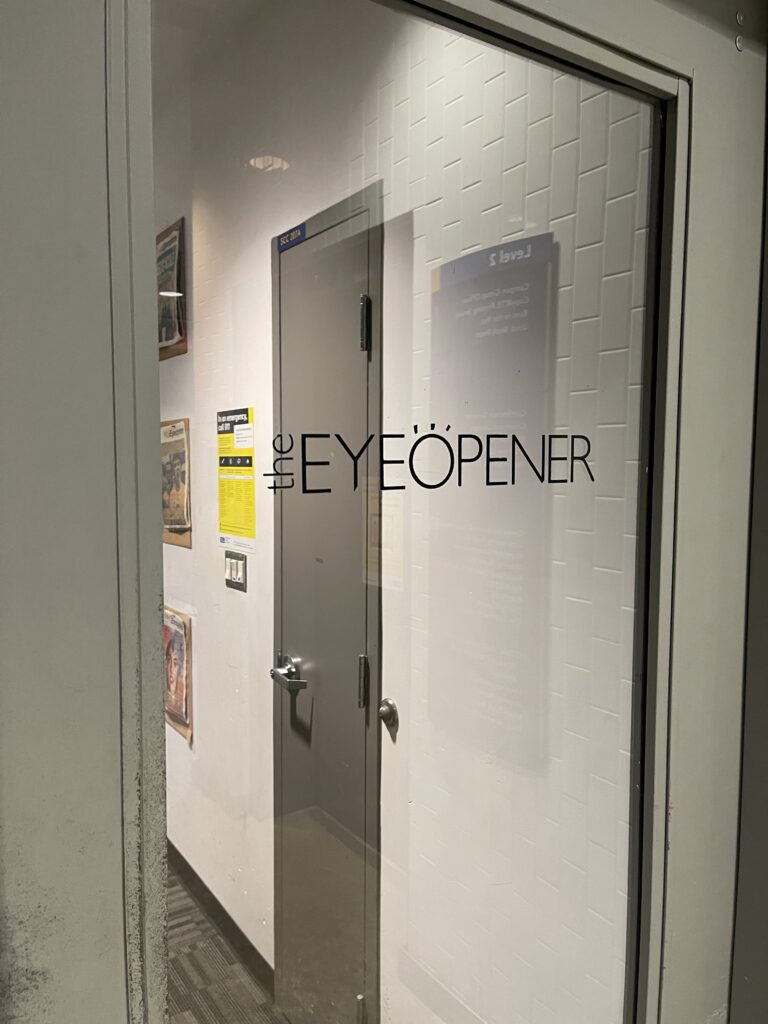 The Eyeopener has issued a letter of regret to Ryerson graduate Jonathan Bradley following a headline-grabbing human rights case, On The Record has learned.
On The Record obtained a copy of the letter, the contents of which were then confirmed by Liane McLarty, the independent student newspaper's general manager and Bradley.
"Rye Eye Publishing Incorporated regrets that it did not have the appropriate human rights policies in place during the spring and summer of 2020, and that you (Bradley) did not have the benefit of those human rights policies," reads the letter, stopping short of an apology.
Bradley, a Ryerson journalism graduate and former volunteer writer for the independent student newspaper, filed a complaint with the Human Rights Tribunal of Ontario against his former editors and colleagues — who were also his classmates in the school's journalism program — in 2020, alleging he was fired for having strict Catholic views, namely, thinking being gay or transgender is sinful.
In its letter of regret, Rye Eye noted new human rights policies were in place as of April 2021. "This has been a learning experience for Rye Eye," it says.
The Eyeopener has not published the September letter on its website. However, McLarty published the letter on her personal Facebook page.
The Eyeopener's lawyer has yet to respond to a request for comment.
When asked why the letter was on her own page, not the newspaper's page, McLarty declined to comment, saying she is "very concerned about stepping out of what I am allowed to say."
The Eyeopener and Bradley reached a settlement last week in a human rights case launched during a school year in which the university's journalism school openly struggled with allegations of racism and discrimination.
The allegations led to numerous contentious meetings and ultimately the resignations of both the chair and the undergraduate program director. Bradley's case proved another source of tension.
"My human rights complaint against the Eyeopener has been settled to mutual satisfaction," Bradley wrote in a Twitter statement last week. "The Eyeopener has issued a letter of regret about this ordeal. I have no further comment."
Bradley declined to comment on whether the letter was in addition to or instead of a financial payout (he asked for $20,000 when he filed the suit). Over tweets, Bradley has said he's wanted to make "plenty of comments" over the last 16 months "because of what I've been through." He concluded: "But some things are better left unsaid."
Janet Deline, a spokesperson for the Human Rights Tribunal of Ontario, confirmed the settlement but stopped short of further comment because settlements "are confidential and do not form part of an adjudicative record."
According to the National Post, Bradley was fired from his volunteer position at the Eyeopener in June 2020, after writing an article a few months before criticizing diversity and inclusion offices at universities for the Post Millennial, a right-wing, conservative online publication.