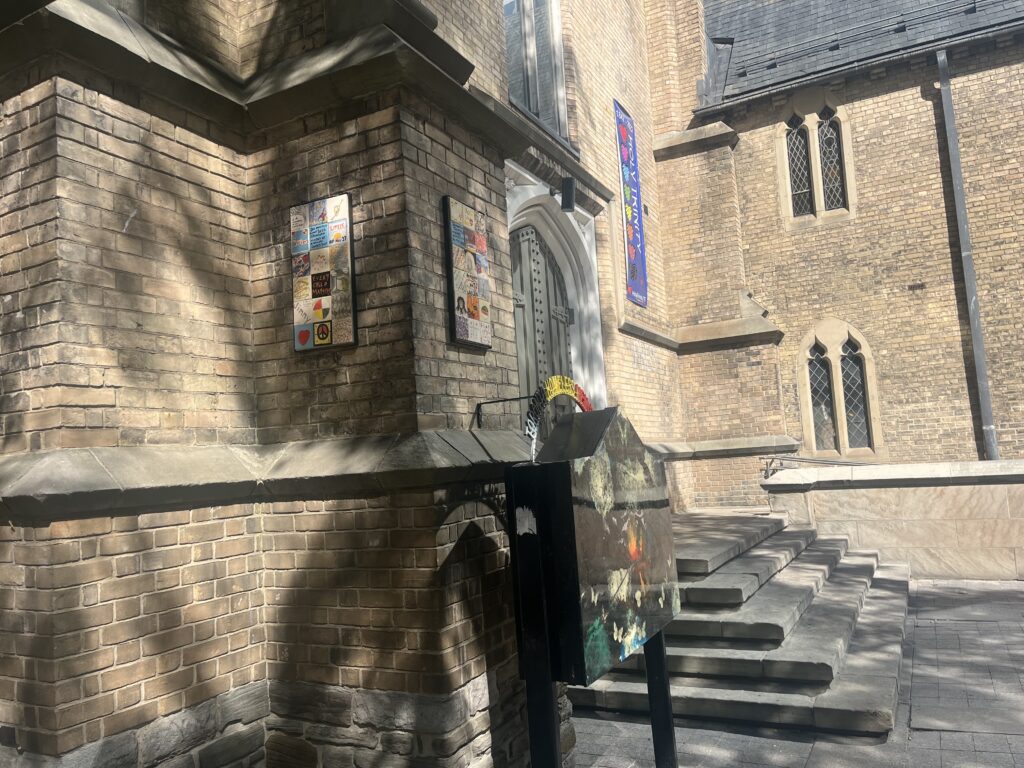 Listen to this article here:
Maggie's, one of Canada's oldest sex worker justice associations, is looking for a new temporary location after a fire that caused major structural damage to the building last week forced it to close.
"We'll be looking to rebuild and replenish our program supplies," said Ellie Ade Kur, executive director of Maggie's Toronto Sex Worker Action Project.
Maggie's offers wraparound services and support for sex workers across Toronto and the GTA according to Ade Kur.
"We do everything from street and indoor outreach, therapy and regular drop-in programming for sex workers," said Ade Kur.
"It is a devastating loss," said Michael Burtch, HIV and harm reduction program manager at Maggie's.
Monica Forrester, program and outreach coordinator says the organization is a sanctuary for sex workers and the LGBTQ+ community. "It allows (Maggie's) people to connect and learn about harm reduction and issues they may be experiencing within their work or in the community."
Jenna Hynes, the manager of Maggie's case management program and the director of the parenting and drop-in program, says many people who use Maggie's services do not get access to resources anywhere else. "It's been a really difficult time, emotionally, mentally, and physically for some of us. You're looking at 1,000+ plus sex workers monthly [who] are not receiving services from us," said Hynes.
The fire broke out in the back alley just behind the 200-year-old Church of the Holy Trinity campus, where Maggie's office is located and it was impacted the most by the fire.
Maggie's staff is still waiting for answers about how the fire started while Toronto police and Toronto Fire are investigating.
Constable Victor Kwong, media relations officer for the Toronto Police Service, said the fire has an "undetermined" cause right now.
The fire caused Maggie's $500,000 in damages according to Ade Kur, making the building completely inaccessible.
"Staff can't go into the workplace," said Forrester. "We can't have community members access safe space, which is very vital."
According to Ade Kur, the Toronto community has been vital in fundraising money for Maggie's redevelopment. " People have been organizing their own comedy shows and drag shows."
Maggie's GoFundMe fundraiser has raised approximately $18,000 out of the $50,000 goal. "It has been surprising to me how generous, kind and loving the outpouring of support has been," said Burtch. "Our work is so heavily stigmatized and criminalized that it wasn't something I was expecting."