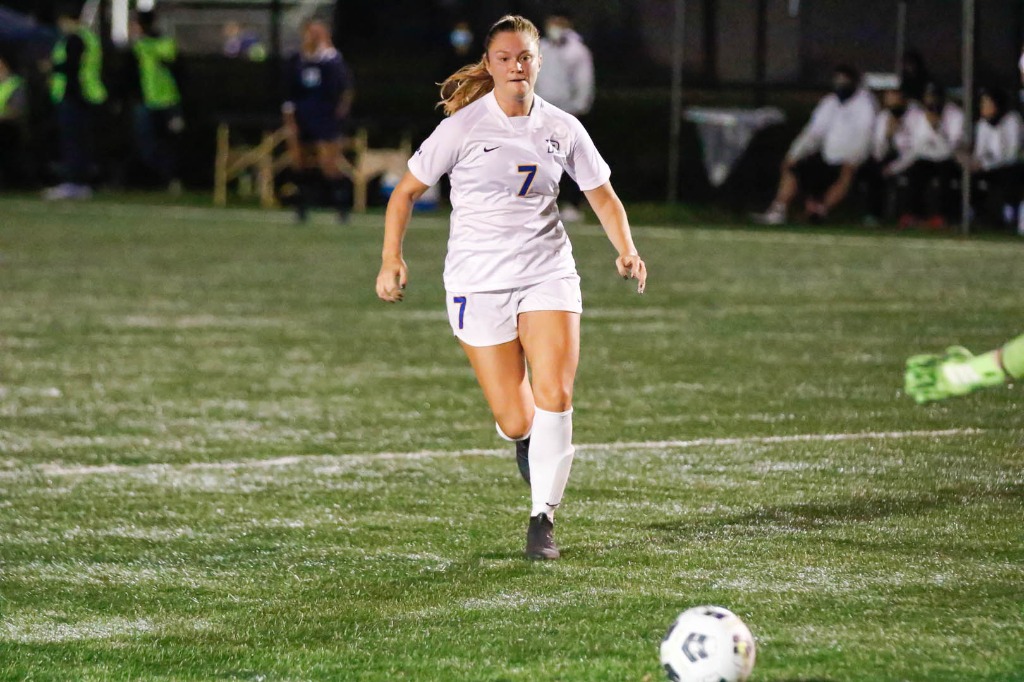 The Nipissing Lakers defeated the Ryerson Rams 1-0 after more than 75 minutes of scoreless play.
The deciding goal was scored by Lakers centre Ashley Mlinaric in the 77th minute.
After a corner kick, the ball was headed by defender Abby Wroe and then quickly kicked in by Mlinaric for her sixth goal of the season.
Ryerson was able to defend well all game against a Lakers team that had just scored 15 goals over their last three games. However, the Rams couldn't get on the same page offensively.
Many of the Rams' passes on the Lakers' side of the field were off target, leading to a big gap in shot attempts: 12 for Nipissing and three for Ryerson.
Nipissing was able to get multiple shots on goal and eventually cracked Ryerson's defense with Mlinaric's goal.
This was Ryerson's second loss on the road, the team is 0-2 in away games this season. The Rams have also yet to score a goal during a road game.
The undefeated Lakers now have a 4-0 record, while the Rams' record fell to 1-2.
The Rams had two late chances to tie the game The first was a free kick by Kiera Kent that went over the goalpost and the second was a free kick by Jade Vyfhuis that also went over the goalpost.
Ryerson goalkeeper Elisa Lapadula was under pressure all game from Nipissing, ending the game with eight saves. In comparison, Nipissing's Mykaela Volpe made three saves.
This was Nipissing's lowest scoring game of the season.
The Lakers and Rams play again on Sunday at Ryerson.