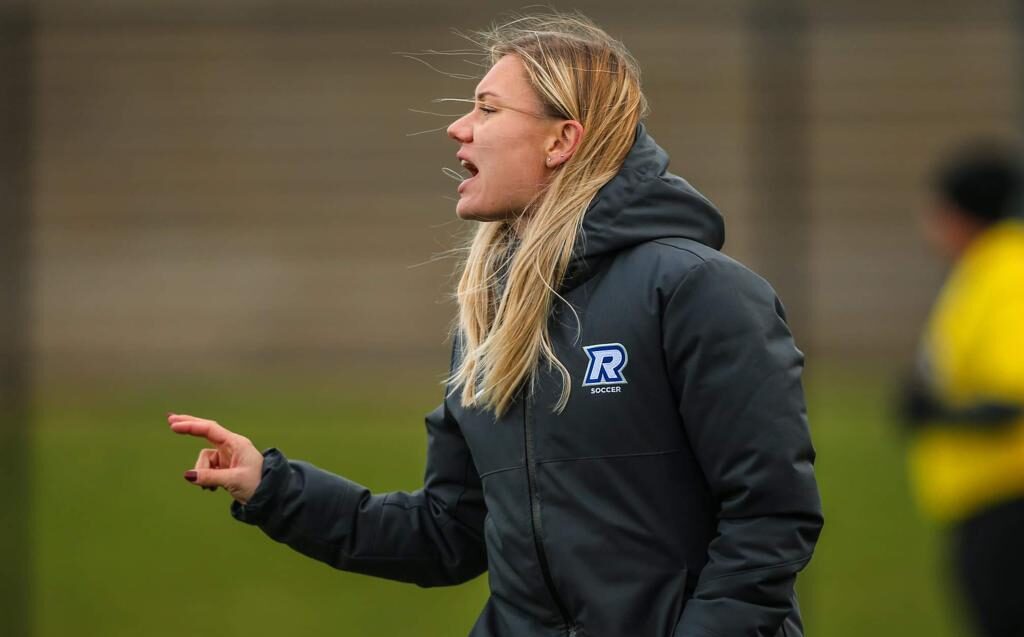 The Rams women's soccer team has lost its second game in a row to the Nipissing Lakers, after giving up four unanswered goals, three of them coming in the second half.
"We just weren't motivated to compete," said Rams women's head coach Natalie Bukovec after the Sunday loss. "Their athleticism definitely made it challenging for us to compete."
The Rams struggled to get the ball under control and out of their own half for the entire 90 minutes.
Seven minutes into the first half the Rams had their first and only chance to score, but Shea Jefferey-Novak scuffed her shot into the goalie.
Just after that, Nipissing won possession in the midfield, followed by first-year midfielder Jessica Emmerton settling the ball on the edge of the box. She fired into the top right corner of the goal and, after only eight minutes, the Lakers were up 1-0.
The Rams back four defensive unit played valiantly for the rest of the first half as Nipissing only had two more chances. One goal was ruled offside after it was initially saved by fifth-year goalkeeper Elisa Ladadula. The second chance came off a great through ball by second-year defensive right back Rylee Traicoff to first-year forward Jennifer Milligan who fired the ball off the outside of the right post.
It took Nipissing another 24 minutes of domination in the second half before they were able to double the lead. A cross from first-year midfielder Alanna Delle Monache was flicked by a Rams defender, leading to a goal from Nipissing's Sabrina Chabot.
Things went from bad to worse for the home team as they switched to a back three and conceded a goal again, 10 minutes later. Nipissing's midfielder Ashley Mlinaric played a cross to the feet of Delle Monache, who powered the ball through Lapadula's hands.
To finish the game off a bouncing ball found its way through the Rams defence and was finished competently by Milligan across the face of the goal into the far corner. Nipissing is now 5-0 on the season.
"We're a team that is very technical and tactical, (we) like to keep the ball on the ground and they limited our spaces," said Bukovec.
The Rams also lost 1-0 at Nipissing Friday night. Bukovec said that game's late start in North Bay, at 5 p.m., coupled with not arriving back in Toronto until 4 a.m. and the early start at Downsview at noon, made it tough for the players to get adequate rest.
The Rams, who now have one win and three losses on the season, play the Algoma Thunderbirds next weekend in Sault Ste. Marie.
"In their (Algoma's) history they're not necessarily a program that's had a lot of success," said Bukovec. "(But) based on today's performance, we can't take anything lightly."