Universities are beginning to solidify their esports teams for the brand new first-person shooter from Riot Games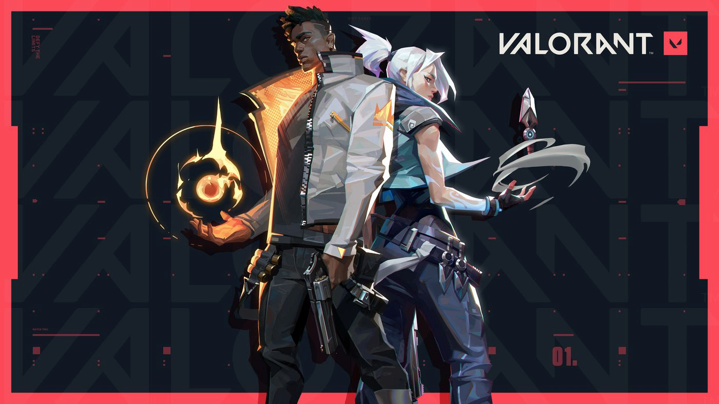 After winning a handful of collegiate Valorant tournaments, Ryerson's newest esports teams are looking to maintain their momentum going into the new school year.
The newest game from Riot Games – the company behind League of Legends – was released in early June. The first-person shooter (FPS) is described as a combination of its predecessors – particularly the widely popular games Overwatch and Counter Strike: Global Offensive. 
"I think it's nice to play a game that people can have experience in but also something completely fresh at the same time," said Antony (jay) Xia, a fourth-year business technology management student and veteran esports athlete.
Unlike more established esports including League of Legends and Overwatch, competitive Valorant is still in its beginning stages. Collegiate teams still participate in a grab bag of different tournaments staged by universities, competition sites and independent sponsors.
Xia, who comes from a background playing competitive Overwatch for the Ryerson team, doesn't mind losing the rigidity of playing in a weekly league with irregular tournaments. He and teammate Kyle (Kylus) Choo Mang were happy to make the jump from Overwatch to Valorant.
"Coming from an Overwatch perspective, (Valorant) is a lot less overwhelming," said Choo Mang. "The mechanics are simpler."
Despite coming from a number of different FPS games and having almost no prior experience playing together, the Valorant teams quickly found early success. The teams continuously placed well in East Coast collegiate tournaments, racking up hundreds of dollars in prize money. They found more difficulty in the open tournaments, which fielded a wider variety of competition, including semi-professional teams.
"For me at least, it wasn't really something that I had to give up," said Xia. "Overwatch was getting really stale…so it was a really welcome change that Valorant came out and we could start playing something more rewarding."
Though he's happy to move past Overwatch and dive headlong into the Valorant competitive scene, Xia still looks forward to Riot putting in place a system comparable to their well-established collegiate League of Legends scene.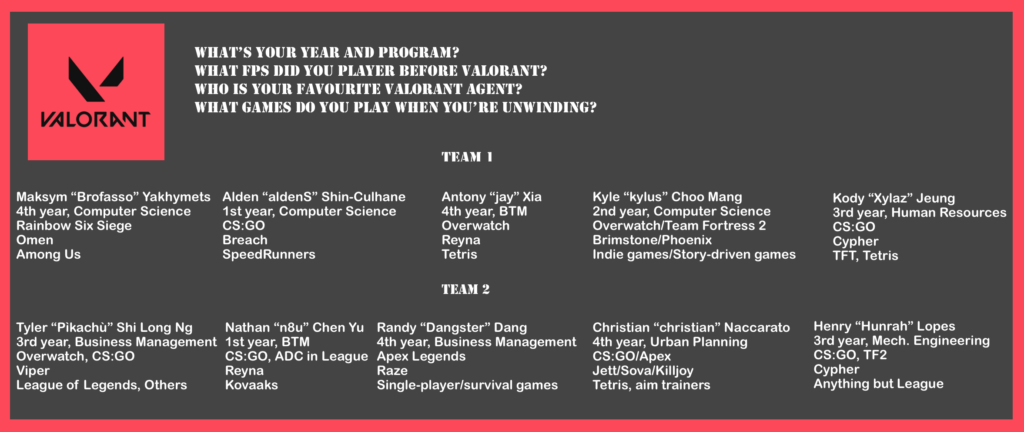 As the school semester begins, the teams have some concerns about maintaining their momentum. There is uncertainty over how the team dynamic will survive through the trials of balancing schoolwork and commitments to Valorant.
"Before school we had (scrimmages) almost every day and we'd participate in a lot of tourneys," said first-year, Nathan (n8u) Chen Yu.
"Now it's different, I think a lot of us are in difficult programs. (Scrimmages) are more rare now. If we're lucky, it's once a week."
Despite the decrease in practice sessions, the Valorant teams prepare to take on the University of Waterloo's End of Summer Showdown tournament this weekend, Sept. 18-19.