Since getting COVID-19, industrial engineering student Tasnim Lachemi says that she isn't as scared of the virus, but recognizes her choices could put others at risk. "I really want to take the mask off, and I really want to be free again but…I don't want to put people at risk," she said.
According to an announcement by the Council of Ontario Universities, Ryerson University will continue to require masks on campus until the end of the winter 2022 semester.
Ryerson president Mohamed Lachemi says this was done to help minimize uncertainty and disruption to those coming to campus. "Our top priority of all is the health and safety of our community members," he said.
The school's decision comes after the Ontario government announced that masking mandates would be lifted in most settings on March 21. This included schools, restaurants and gyms.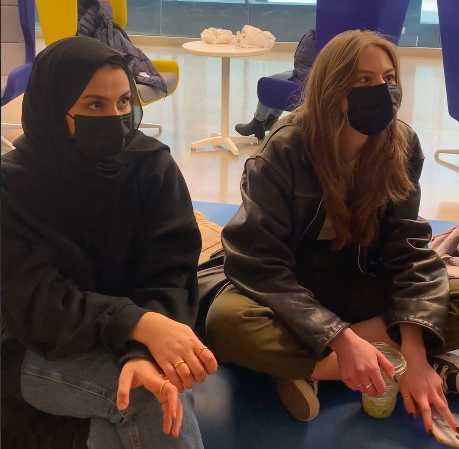 Biochemical engineering student, Ella De Filippis, is happy that Ryerson will be keeping masks despite the province's announcement.
"I think it's a good idea, since we're really packed in the lecture halls like the movie theatres and big auditoriums," said De Filippis. "But if you had taken [your mask] off in your seat at the library, I wouldn't mind."
Emily Louden, an undeclared arts student, agrees. "Personally, I think that for classes that are quite populated, the masks need to stay on so everyone can feel safe while getting an education," she said.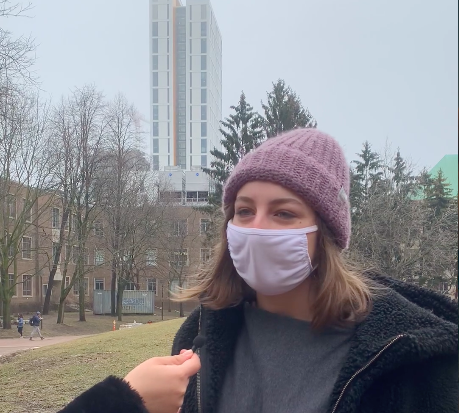 Ronald Chen, a media production student who also got COVID-19, said since getting sick, he's been taking masking and cleaning his hands more seriously. "I feel a bit uncomfortable lifting the mask mandate," he said. "I just hope people will take the proper precautions if they choose to take off their masks."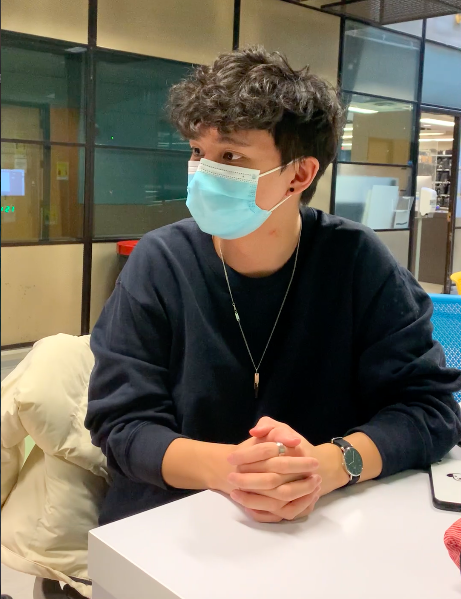 Despite the desire to keep masks on, De Filippis also expresses her frustration with lockdowns and online school.
"I'm really tired. I'm really over it," she said. "But, if it'll keep people safe, you gotta do what you gotta do."
Those coming in-person to Ryerson's campus will continue to be required to physically distance, wear masks and complete the daily health screening in the RyersonSafe app. Individuals coming to campus must also be fully vaccinated or have an approved exemption from the university.
— with files from Didhiti Kandel and Ruby Asgedome
March 18, 2022, 11:10 a.m. EDT. This story was updated with a paragraph listing Ryerson's latest health and safety measures.