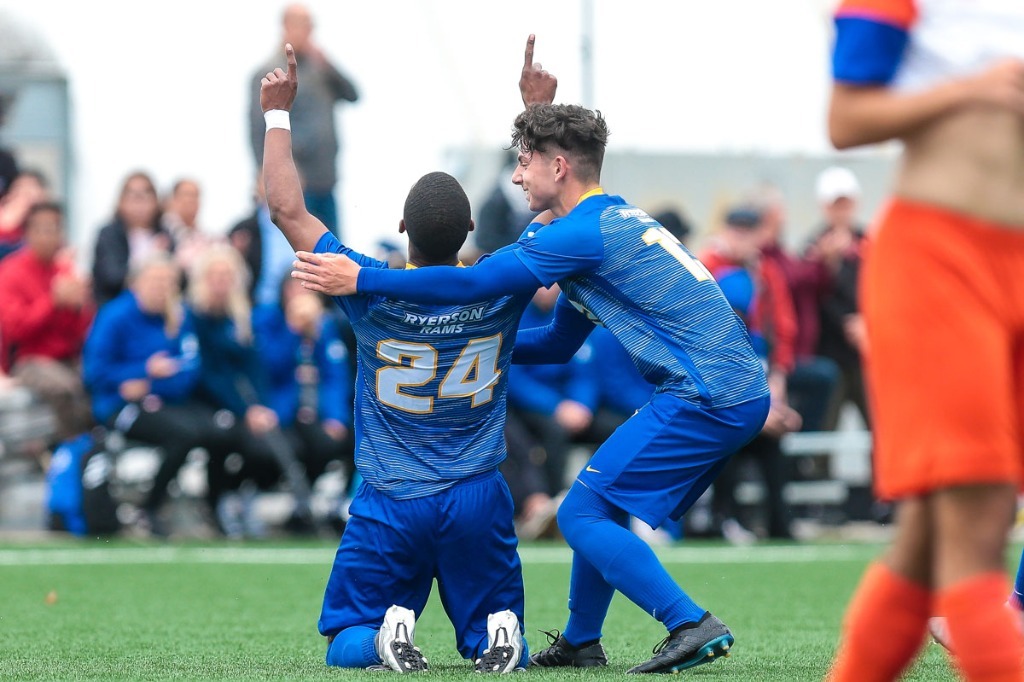 Fans of the Rams will be allowed to watch in person the men's and women's soccer home openers against the University of Toronto Varsity Blues at Downsview Park on Oct. 2.
"The community is invited to Downsview Park to cheer them on," said president Mohamed Lachemi in an interview with On The Record.
According to Ryerson Athletics, the capacity of Downsview Park is 500 people, although they anticipate a crowd closer to 200. Admission is free.
Downsview Park is considered a campus building, so Ryerson COVID policy must be followed. This means masks must be worn at all times and proof of vaccination must be submitted, along with a completed mandatory health screening.
Ryerson Athletics says the policy for spectators that aren't affiliated with the university will be announced later in the week.
There are currently no plans for attendance at home games for other Rams varsity sports, such as men's and women's hockey, basketball and volleyball, which will start in early November.
The university has also partnered with the Good Food Centre — a volunteer group that works to reduce food insecurity on campus — and is asking those in attendance to bring non-perishable food items for a food drive.
"This will be our only home game before Thanksgiving (Day), so it's an opportunity to collect donations and deliver them ahead of that weekend," Ryerson Athletics said in an email statement.
Kickoff time for the women's game is set for 6 p.m. The men's game is expected to get underway at 8 p.m.
In the meantime, the Rams soccer teams will open their seasons against the Varsity Blues at Varsity Stadium on Sept. 25. Kickoff is at noon.
Donald Higney was the Co-Sports Editor & Reporter of On The Record News for the Fall 2021 semester.