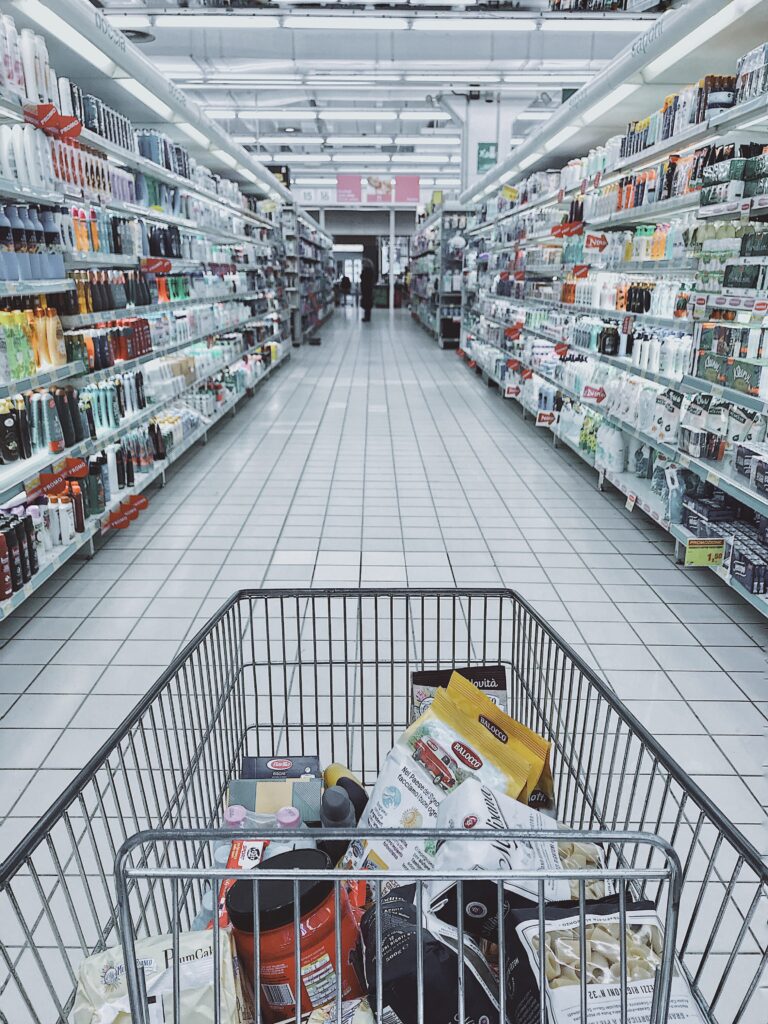 What was once a typical trip to the grocery store is causing stress for some Ryerson students as the cost of groceries is increasing across the country.
Over the last year, food purchased at grocery stores has increased 7.4 per cent, which is the fastest gain since 2009, according to a Statistics Canada report cited by CBC. Agri-Food Analytics Lab at Dalhousie University conducted a survey in 2021 to ask Canadians if they would be making changes in how they purchase food. Sixty-three per cent of respondents said they would be making changes in 2022, such as using coupons more often and buying food in bulk. 
Ryerson students have noticed the change. "I have very similar grocery shops that I do every week and I was just talking about this with a couple buddies the other day…the same grocery trip five months ago was $104. And now it's $147. That's mental," said Jacob Hull, a fourth-year politics and governance student.
"It's getting more expensive every time I go," said Ruby Kawam, a first-year biomedical engineering student.
To combat this, students are being mindful of their spending habits and budgets to fit the new prices. "I do feel like I'm buying less fresh food, like stuff that goes bad. I'm grocery shopping in smaller quantities just to make sure (the food) is not going bad because it's so expensive," said Shayna Lenett, a third-year criminology and politics student.
The most expensive increases have been in dairy and meat products, with the cost of eggs rising 7.2 per cent in February 2022 in comparison to February 2021, and beef rising 16.8 per cent in the same time frame. Fruit prices also rose, with oranges 9.4 per cent more expensive in February 2022 than the previous year.
Due to this, the type of food students are buying makes a dent in the final cost. "Buying red meat lately has been really expensive. I do like eating steak…But I've definitely been eating less meat because of the price," said Lenett.
Kawam agreed. "I try to keep it (each shop) as similar as I can but obviously there are times where I end up spending a lot less money because I buy less healthy food."
If prices continue to increase, which experts believe could happen through the rest of March, students are preparing for the punch. "Living is more expensive. It seems like maybe if I were to do grad school, it might make more sense to live with my parents if things keep on being too expensive," said Lenett.
Budgeting is a concern for some if costs don't decrease soon. "(I) definitely (think) it will be on the minds of a lot of students, (because) budgeting is a big thing and we already have to pay student loans and all of that, so these (prices) wouldn't help," said Kawam.
Other students say they'll try to adapt if price increases persist. "(You) kind of don't have a choice but to pivot, at least a little bit…Maybe buy less expensive produce and meats, maybe change your diet to compensate," said Hull. "It doesn't worry me too much. I think there have been times this has happened before and eventually they'll figure themselves out. So not too worried."
Until prices decrease, there's still student days on Thursday at Metro where students can save 10 per cent on their entire bill if they show their school ID. "It is what it is…I just try to make it work the best I can," said Kawam.