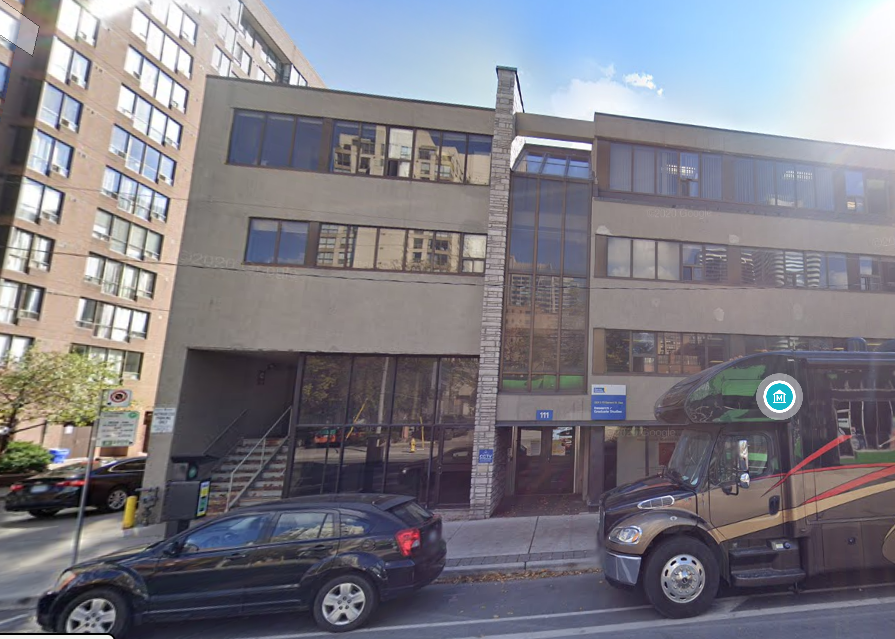 Ryerson University is taking another step in its design process for a new building at Gerrard Street East and Mutual Street.
This comes after closing its requests for proposals (RFP) for building designs on Nov. 17.
The site, currently referred to as Gerrard Street Project, will be the new home for the Lincoln Alexander School of Law.
It will also provide facilities for other university departments, according to the project page.
The site is currently home to two Ryerson-owned buildings: 101 Gerrard Street East, the administrative home to the Office of Co-operative Education and Internship, as well as 111 Gerrard Street East, home to Research and Graduate Studies.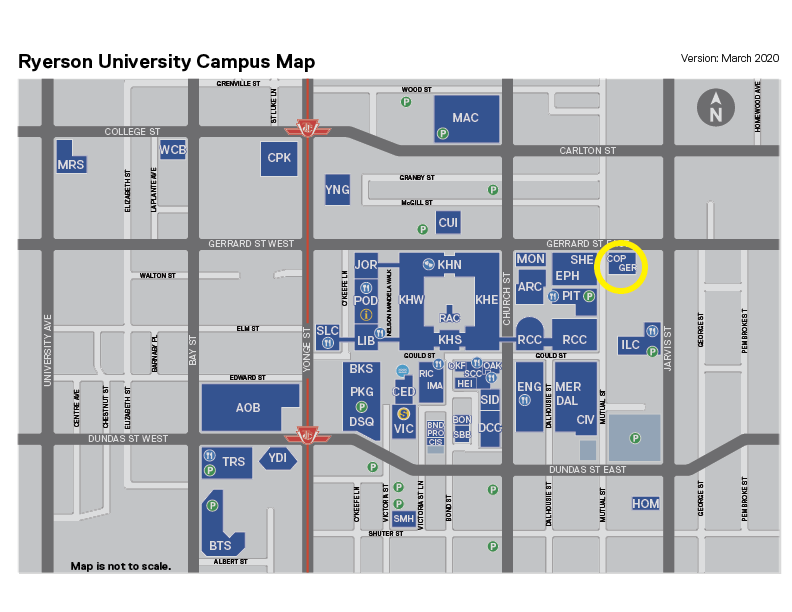 Ryerson opened its RFP for a new building design in October 2021, and is now reviewing proposals.
The university is aiming to announce the winning architect in January 2022 and release design concepts by fall 2022. 
"The Gerrard Project will extend Ryerson's academic footprint to the northeastern limits of its current campus," reads the RFP. "The intersection of Gerrard and Mutual will require an architectural solution that acts as a gateway and reinforces Ryerson's identity."
The university has not determined the size of the new building, but said it will promote one of its campus master plan's key principles of "vertical growth."
The "hard costs" of the new building — expenses related directly to the physical construction of the building — are expected to be $75 million, according to the RFP.
In terms of sustainability, the project page states the proposed building will include sustainable design principles and target Leadership in Energy and Environmental Design (LEED) certification. 
LEED is a widely used green building certification program. 
In the RFP, the university states that building designs must include specific strategies to minimize their carbon footprint and reduce energy consumption in cost-effective ways, both during the construction process and once the building is occupied.
Ryerson has already hired Two Row Architect, an Indigenous-led design firm, to work on the Gerrard Street Project and "assist Ryerson in its commitment to create more welcoming spaces for Indigenous community members."
Two Row Architect has previously worked with Ryerson on the Indigenous art installation "The Ring" on Gould Street.
Two Row Architect's scope of work for the new building includes setting project values and creating key design principles, as well as guiding the consultation and design process.
The university is aiming to occupy the new Gerrard Street building in the 2026/27 school year, and has yet to secure funding, according to the RFP.
Ryerson is also moving forward with the design and construction of 202 Jarvis Street, a proposed 45-floor mixed-use building on Jarvis Street at Dundas Street.
It will include academic space for predominantly Faculty of Science members, residential units and retail space on the ground floor.