Elections Canada says other safety measures will be enforced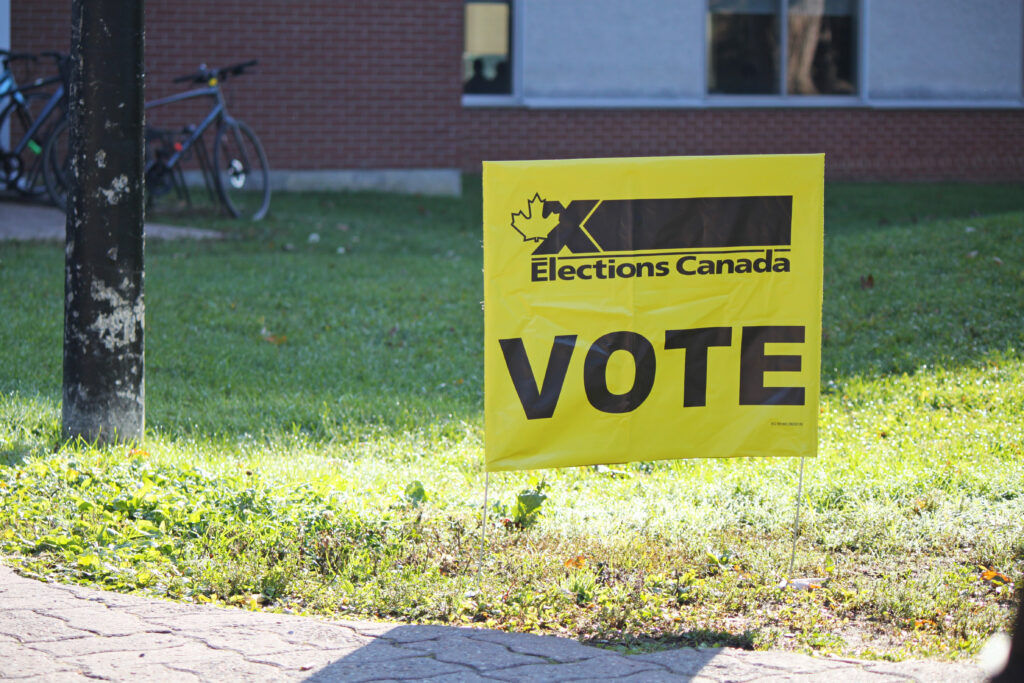 Elections Canada says it doesn't require proof of vaccination for its poll workers, despite rising COVID-19 cases.
While it has put into place other safety measures — such as physical distancing, mask-wearing, and plexiglass within the polling stations — the agency that runs federal elections says in an online posting that it didn't implement a vaccine mandate for workers because of "the timing of the election, recruitment needs and logistical challenges."
However, it goes on to say that it anticipates "the majority of personnel who would be hired … will have been vaccinated as per the provincial or territorial vaccine rollout plans."
In an interview, Elections Canada spokesperson Nathalie de Montigny said that election workers are the same people you encounter in your communities every day.
"Going to vote is no different than going to the grocery store," de Montigny said.
The Elections Canada website says that public health authorities have confirmed that they can provide a safe environment without making vaccination mandatory.
Every person entering the polling station is required to wear a mask and to follow physical distancing guidelines.
Abdullah Hussain is a fourth-year engineering student at Ryerson University who voted at an advanced polling station.
Hussain said he found it comforting that safety measures had been implemented, such as how the pencils used to fill in the ballots were single-use.
"I actually did not know that Elections Canada had not mandated vaccines on their employees," said Hussain. "This is a cause of concern, as thousands of voters filter through the voting centres."
De Montigny said that Elections Canada prioritizes the health and safety of the poll workers and voters. "If an elector refuses to enter the polling station without a mask after being offered one, they are encouraged to vote by mail," she added.
Elections Canada workers are to follow the escalation procedure if any situation gets out of hand, said de Montigny. The supervisor at the polling station will be required to de-escalate the situation for the safety of other voters and election workers.
"If there was an outbreak, I'd be alarmed," said Hussain. "Nonetheless, I believe that the polling stations have accurate data to ensure all parties at risk will be contacted."
Canadians have various methods and times of voting for this upcoming election. If an individual feels uncomfortable heading to their polling station on Sept. 20, they will be able to vote by mail.
In order to vote by mail, Canadians will have to either apply online or at any Elections Canada office before Sept. 14 at 6 p.m.
Electors will not be able to change their method of voting once they've applied to vote by special ballot.