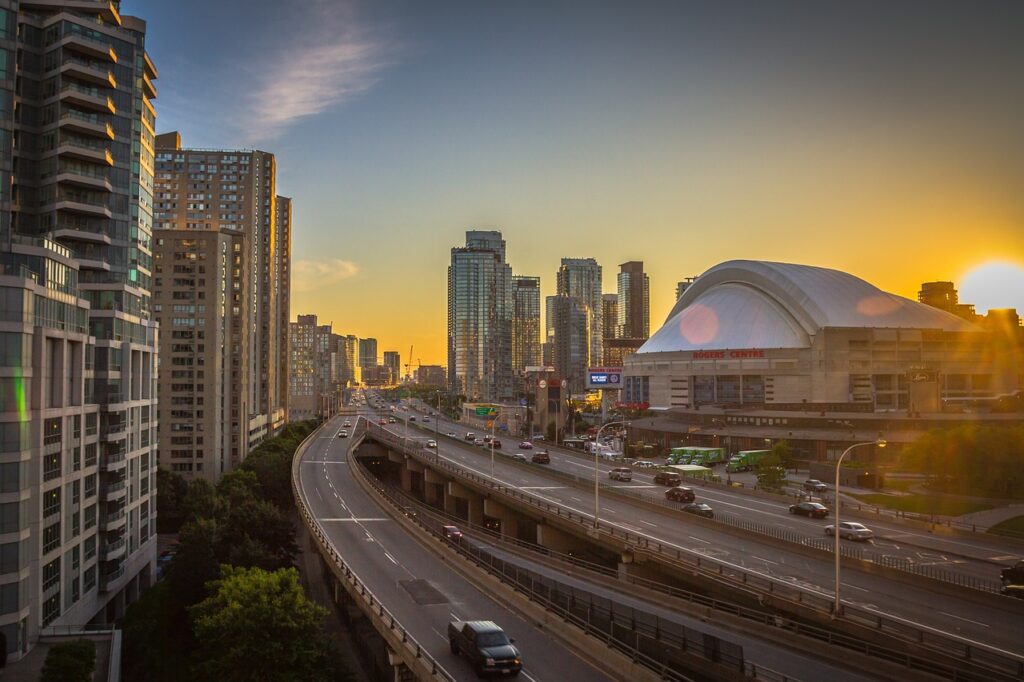 Ali Atallah wants to own a home when he graduates university. But with rising housing prices and student debt, this investment can seem out of reach for most graduating students.
Atallah, who is a fifth-year business management student at Ryerson University, says he has had homeownership on his mind throughout university.
"I have good savings so I'm more confident, but I see my friends and many [others] in our generation still staying with their parents to save up money," he said.
"Although the situation is very hard compared to [that experienced by other generations], I think our generation lacks the investment mindset or the mindset of building wealth."
However, one expert says that even those who are good savers will have trouble, and describes it as "almost impossible" for young graduates to buy a home in Toronto.
"Even if they have a great job. It's very, very, very challenging," said Eamonn Murphy, a sales representative at Avison Young brokerage.
He noted that help from parents may be the only way for students to buy a home.
"You can hardly find anything for under a million in the city," Murphy said. "You then either need to save the $200,000 for a down payment or get a loan from your parents, which is almost always the way it works now."
Without this help, Murphy said that people are stuck browsing the rental market. "If you don't have the resources that can help you out, particularly with the down payment, you are limited to renting."
In 2020, the housing market saw an unexpected growth as a result of the pandemic, causing yet another boom in housing prices. It's been argued that the market has "reached its peak" over and over again, with some experts saying the metaphorical bubble must eventually burst.
These rising costs have left Gen Z in a predicament.
Those who have the option to receive financial help from their parents and live with them to save for a down payment or rent are considered lucky.
While that may not be feasible for all, Murtaza Haider, a professor at Ted Rogers School of Management at Ryerson University, said the pattern of entering the market as a renter may not be a bad thing for new graduates.
Haider said that starting a career may involve moving jobs and sometimes relocating to different cities.
Moving from city to city would be difficult as a homeowner, but Haider said renting offers the flexibility to do this easily.
"I believe that young graduates starting off their lives are better off renting and exploring," he said. "Having this flexibility that renting offers initially is going to be beneficial."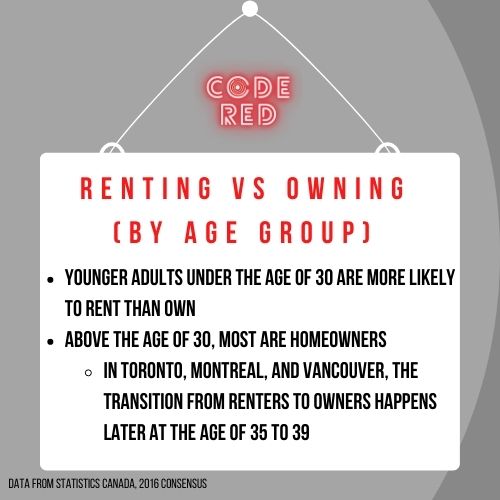 According to Statistics Canada, however, millennials are still buying homes like the generations before them— the difference is that they usually buy them later in their life.
In high-demand areas like Toronto, Vancouver and Montreal, the average age of those who transition from renter to homeowner is 35-39, compared to those over the age of 30 in smaller cities.
Haider said the requirement for a higher down payment in these high-demand areas is likely what is creating the gap between buying homes there versus elsewhere.
However, the rise in housing prices is not the only source of difficulty for the younger generation, said Julian Ricci, investment adviser at Integral Wealth Securities.
"It is getting more expensive to buy a house, but the discipline of saving is not there to begin with to even try to mitigate that," Ricci said.
"I think the younger generation wants to own homes, but I don't think they have the ability, or the discipline, to save the money in order to do that," he added.
He also said there is a lack of high school education in financial literacy that could be playing into this.
"I think the material is outdated and it needs to be more specific," Ricci said. "They don't teach kids how to make a budget and how to control spending, for example."
If people aren't taught these practices at a young age, Ricci said it can feel like too much work when they get older.
Having a savings plan, using a tax-free savings account (TFSA) and making wise investment decisions make a big difference, he said.
Ricci's advice for university students looking to save their money to one day buy a home is to make a plan and be prepared to work hard.
"It's called sacrifice. How bad do you want this house? Are you willing to get a second job to save that extra bit of money each month?"
Maria McCollum was the Co-Commentary and Opinion Editor and Copy Editor at On The Record in the fall 2021 semester.