After just an eight-hour notice to open patio dining in Toronto amidst rising COVID-19 numbers, restaurant workers are confused about directives from the government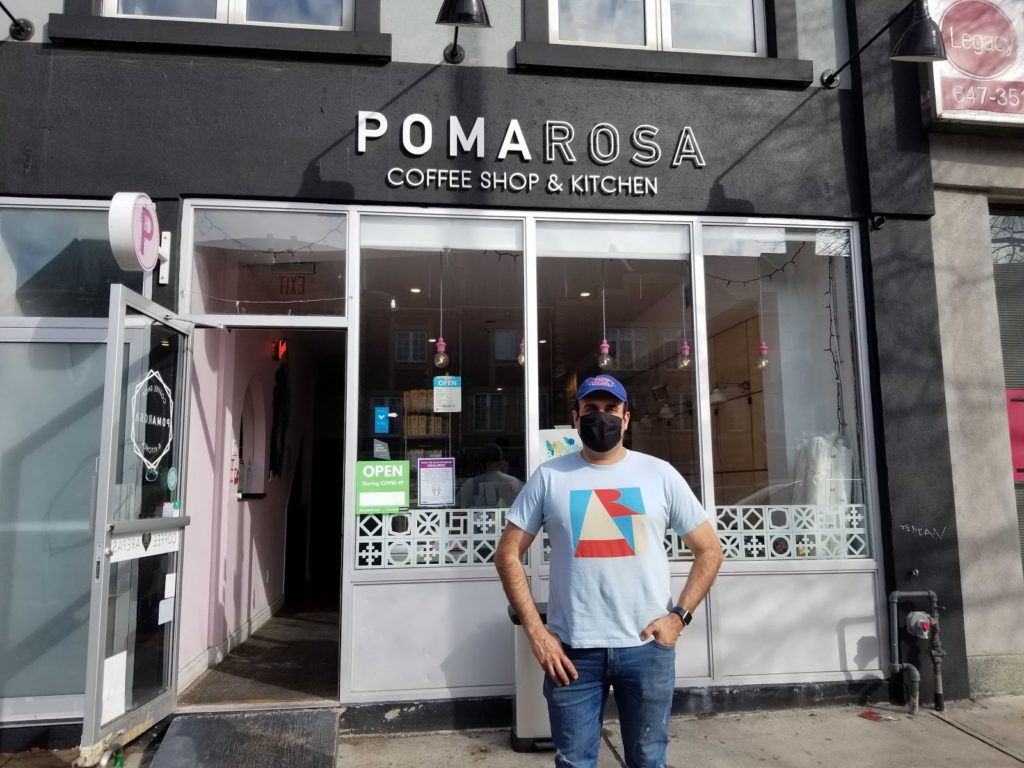 When the Ontario government announced the reopening of outdoor dining in grey zones for last Saturday, restaurateurs were happy, but also a little surprised.
The decision came on Friday around 4:30 p.m., giving restaurant owners less than eight hours to turn around and begin service.
Many restaurant workers across the city were relieved, but frustrated at the short notice given to reopen. Setting up a restaurant requires time to prepare food for service, receive stock from suppliers, rehire staff that had been temporarily laid off and organize the dining area.
"It's all the moving parts that make business planning difficult — if they'd just locked us down fully and said, 'plan to be open in 90 days,' we could have worked with that. (But) telling us with seven hours notice…was the opposite of that. It boggles the mind," said Adrian Ravinsky, owner of popular Queen Street bar, 416 Snack Bar. "The hardest aspect for us over the course of this whole situation has been trying to steer carefully around icebergs while adapting to knee-jerk, mostly politically driven changes to what's allowed. It's felt like a Japanese prank game show at times."
Among the guidelines given for reopening patios is the stipulation that only people from the same household can sit at a table together. One of the criticisms of this rule was that it places restaurant workers in a position of being at the mercy of guests' honesty.
Many commenters in the Facebook group Food and Wine Industry Navigator, a Toronto-based restaurant networking group, decried the idea of enforcing and checking whether or not guests actually did live in a single household. Luca Vitoli, the owner of a café in the Niagara region, posted about making guests at restaurants sign and release the restaurant from liability. According to his post, Niagara Public Health approved it, with even a health inspector calling it "perfect."
Ryerson fourth-year creative industries student Alanna Colaiacovo said that at the restaurant where she works, they use an honour system.
"We ask people if they are (part of the same household) and we kind of just have to take their word for it," she said. "Even if we know they aren't, it's hard to turn people away at this time."
In a media briefing, Toronto Mayor John Tory said, "It's not going to be realistic for us to be sort of checking every driver's licence and interrogating people, nor would anybody want to with respect to whether they live together. People should just decide if they want to help themselves and their own health."
According to an article by Bloomberg, accommodations and food services lost 110,000 jobs in 2020 due to the pandemic, accounting for about a third of all job losses in Ontario that year.
"We just felt like, after everything we've been through, (the government) didn't care. We didn't know what time we were allowed to close, what was the last call, what were the rules," said Enza Ruscillo, a manager at T&M Sidewalk Café, a restaurant on the Danforth. "We just winged it. We're like, 'all right, let's just operate like we did when we opened up the last time, right?'"
In an initial announcement on March 5, the Ontario provincial government said restaurant workers would not be included in the Phase 2 of the vaccination strategy for the province, which meant that in light of patios opening up, restaurant workers would be unvaccinated while serving guests.
The idea didn't sit too well with many restaurant staff. Many front-of-house workers would be dealing with anti-maskers and enforcing public health policy, while in the back-of-house cooks are one of the highest risk worker groups for COVID-19-related deaths, according to a study done in California.
However, the provincial government confirmed on Monday that restaurant workers would be included in the Phase 2 vaccination rollout, which is due to start in April. According to some restaurant workers, it was more a clarification and just another reiteration of the earlier announcement.
"It was an unnecessary and disorganized way of letting us know we'll soon have to worry a bit less about getting sick while staying in business," said Ravinsky, regarding the back-and-forth from the government.
Luis Hernandez, a manager at Pomarosa, said he was more than relieved.
"I'm very happy about it because we are dealing with this issue and we haven't stopped. No vacations, no nothing. Dealing with customers who don't want to use a mask. I think it's very fair that we are in (Phase 2)."
According to a TVO article by Corey Mintz, a Toronto-based food writer, one of the positive aspects of the pandemic has been the focus and awareness of mental health within the restaurant industry. Initiatives such as the Toronto Restaurant Workers Relief Fund have been the result of such awareness and support for the industry.
"I'd be very grateful to be vaccinated," said Amy, a Ryerson student and server at a King Street bar. "I'm not worried about the numbers anymore. I just know that mental health wise, myself and a lot of other young people just cannot handle another lockdown."