People between the ages of 60 and 64 will be eligible to receive the vaccine at select pharmacies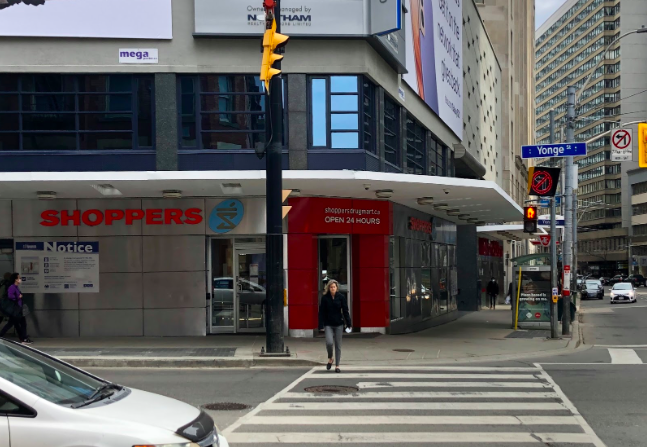 Hundreds of pharmacies in Ontario will begin to administer the AstraZeneca COVID-19 vaccine to those ages 60 to 64 starting on Friday, the provincial government announced this week.
At a news conference on Wednesday afternoon, Premier Doug Ford said Ontario received 194,500 doses of the AstraZeneca COVID-19 vaccine and will be administering them in 325 pharmacies in Toronto, Windsor-Essex, and Kingston, Frontenac, Lennox and Addington as part of a pilot project.
Any eligible Ontarians who are interested in receiving the AstraZeneca vaccine must book an appointment through a participating pharmacy.
On March 1, the National Advisory Committee on Immunizations (NACI) recommended against the administration of the AstraZeneca vaccine to people ages 65 and older.
Both big chains and smaller independent pharmacies have been included in the pilot, the premier said. Gen. Rick Hillier, who is leading the province's vaccine task force, said each pharmacy will get around 40 vaccines a day.
Additional vaccines will go to primary care physicians in Hamilton, Toronto, Guelph, Peterborough, Simcoe-Muskoka, and the Peel Region, where health-care providers will administer them to eligible patients beginning March 13. Primary care physicians will not be taking appointments by request.
Ontario's online booking system and customer service desk will go live this coming Monday, however Hillier urged Canadians who are not over the age of 80 to stay off the site for now.
"Give people who are actually trying to get a vaccination appointment the opportunity to do so," he said.
Toronto plans to open three mass immunization sites on March 17, announced Mayor John Tory earlier this week.
The vaccination sites will only be open residents over the age of 80 for the time being.
"Please be patient," Ford urged Ontarians, "we will get through this."