These measures are being taken to protect Ontario's health-care system and save lives during the third wave of the COVID-19 pandemic.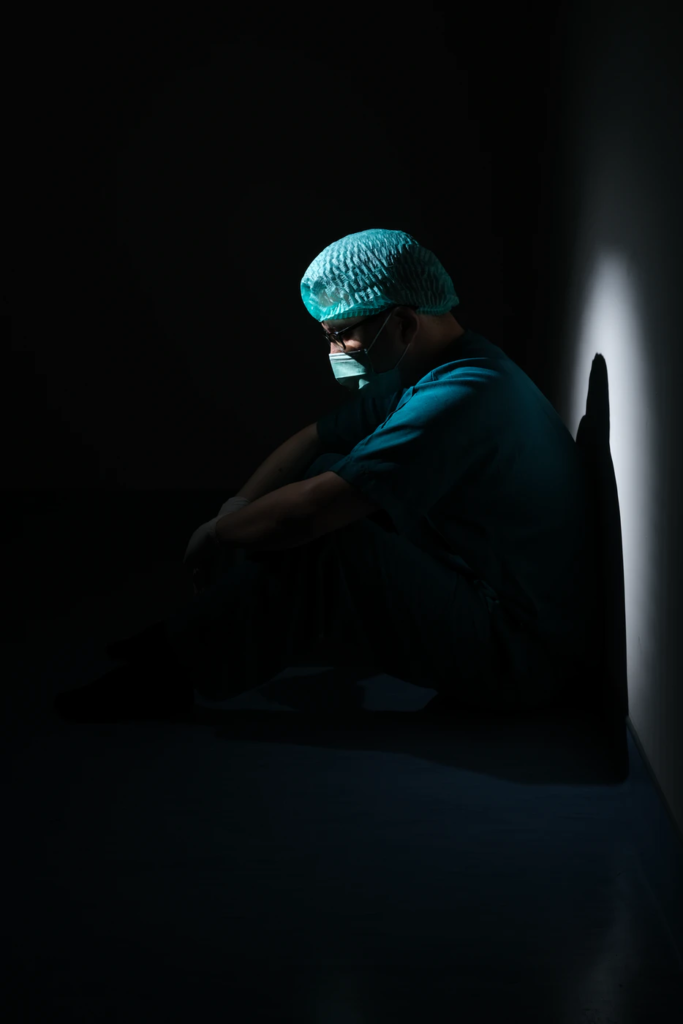 The Ontario government, in consultation with Ontario Chief Medical Officer of Health Dr. David Williams and other health experts, is implementing a third provincial emergency and a stay-at-home order, according to a press release issued on Wednesday.
Premier Doug Ford said in the press release that these measures are being taken because of increasing COVID-19 cases, the threat on the province's hospital system capacity and increasing risks posed by variants of concern.
"By imposing these strict new measures, we will keep people safe while allowing our vaccination program to reach more people, starting with our high risk population and identified hot spots," said Ford. "Although this is difficult, I urge everyone to follow these public health measures and together we will defeat this deadly virus."
Case rates, hospitalizations, and ICU occupancy have been increasing, threatening to overwhelm the health-care system. The number of COVID-19 hospitalizations in the province has gone up by 28.2 per cent between March 28 and April 5. Ontario has seen the number of COVID-19 patients in intensive care escalate by 25 per cent.
Ontario will be issuing a provincewide stay-at-home order effective Thursday. This stay-at-home order will require people to remain at home except for essential purposes. Essential purposes are classified as going to the grocery store or pharmacy, accessing health-care services, outdoor exercise, and work that cannot be done remotely.
These measures are designed to preserve public health system capacity, protect vulnerable populations, allow for vaccines to be distributed, and save lives.
Ontario will be further strengthening public health and workplace safety measures for non-essential retail stores under the provincewide emergency brake.
The majority of non-essential retail stores will be able to operate for curbside pickup and delivery through appointment between the hours of 7 a.m. and 8 p.m. Delivery of goods will be permitted between 6 a.m. and 9 p.m.
There will be restricted access to shopping malls for limited purposes. Access for curbside pickup and delivery will be by appointment, with one designated location per mall.
Discount and big box stores will have to restrict in-person retail sales to grocery items, pet care supplies, household cleaning items, pharmaceuticals, health-care items, and personal care products.
Schools and child care centres will remain open for in-person learning in public health regions where it is permitted, with strict measures in place. Ontario is leaving schools and child care centres open because it is critical to the mental health and well-being of children and youth.
Health and safety inspectors and provincial offences officers will increase inspections and enforcement at essential businesses in regional hot zones. These inspections will ensure essential workers are protected on the job.
Williams said these measures should slow the spread of COVID-19.
"As we continue to see COVID-19 variants of concern drive this third wave of COVID-19, it is evident stronger public health and workplace measures are needed to help interrupt the spread of the virus," said Williams. "By all of us staying at home, while still taking some time to enjoy the outdoors with the people we live with in our local neighbourhoods and maintaining two metres physical distance from others, we can reduce our mobility, minimize transmission, protect our loved ones and our communities, safeguard health system capacity, and save lives."
Ontario implemented its emergency brake to combat increasing COVID-19 cases on Saturday.
The colour-coded zones in the COVID-19 response framework have been paused. People have to follow temporary restrictions and public health and workplace safety measures.
The impact of these measures will be evaluated after one month to determine if it is safe to lift or extend them.