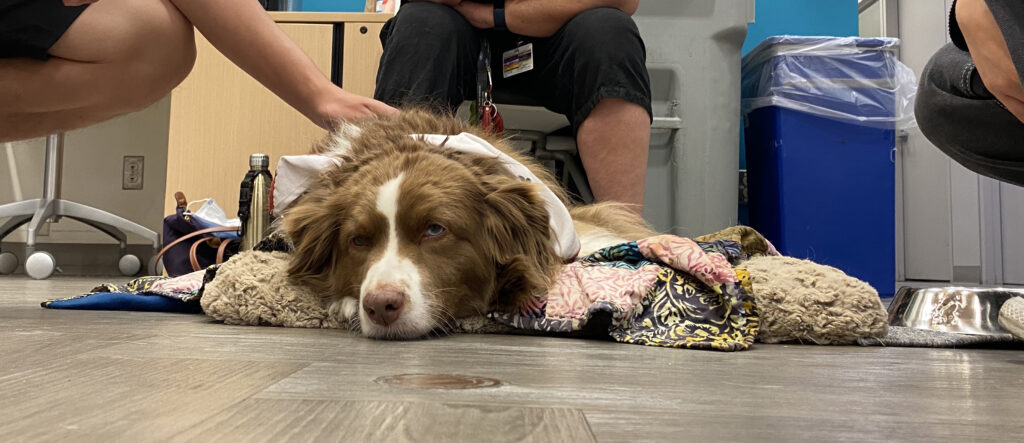 The TMU therapy dog program returned in-person for the first time in two years and students lined up outside POD 60 to get 10 minutes with the dogs on Thursday.
TMU has offered the therapy dog program since 2013, switching to virtual during the lockdowns in Toronto.
The therapy dog program is a partnership between the university and St. John's Ambulance Society that provides the program's dogs and handlers. This Thursday featured two dogs: Dexter, a golden retriever, with his handler Blue, and a miniature American shepherd named Scarlet, with her handler, Allison. Both dogs and handlers are veterans of the TMU therapy dog program who have been going for years. Dexter, in particular, seemed happy to be back in-person after two years of being over Zoom. "It's hard for anyone to pat him virtually…except me," said Blue.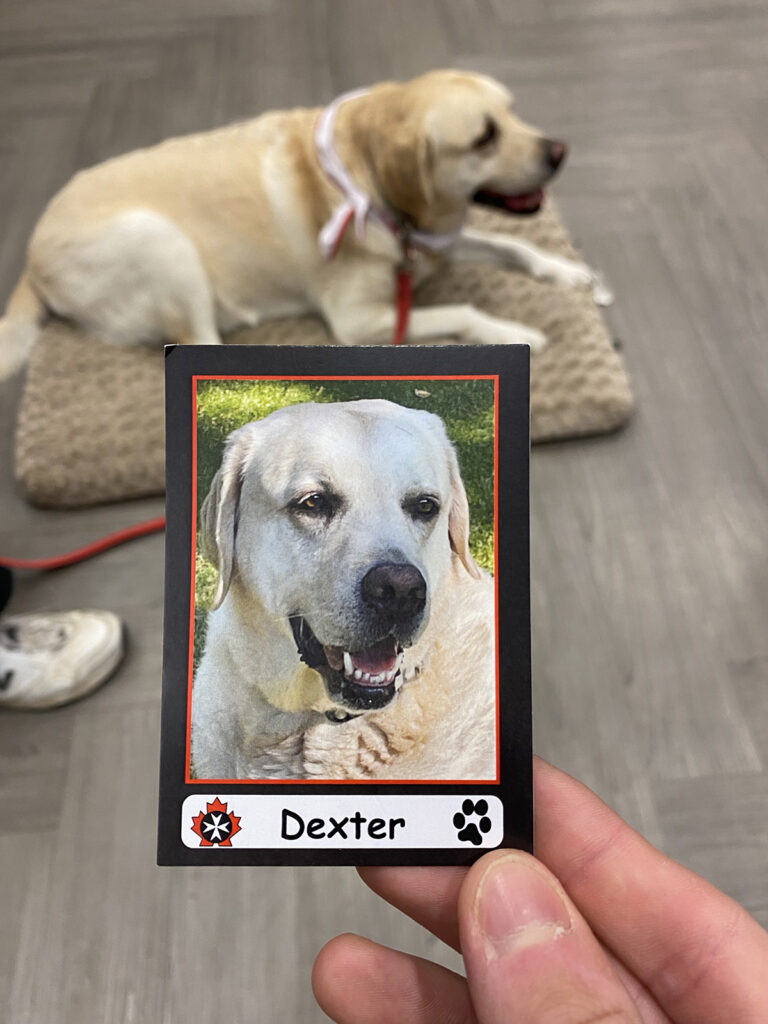 Given the lineup outside the POD to interact with the therapy dogs, students clearly agreed. Many of them came to the program for the first time.
"It was a good experience…I'm an animal lover, and this really helped me relieve stress," said Ashiya, a first-year fashion student. This was a common refrain from students who attended the program, who said how calming it was to be around the dogs.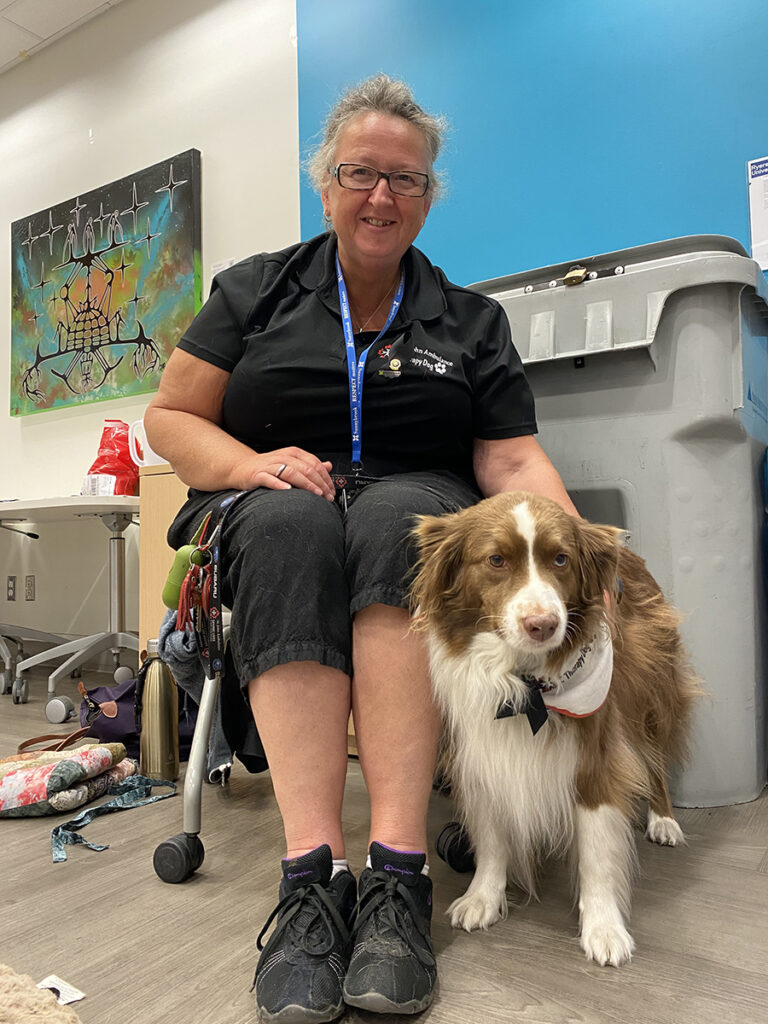 Numerous studies have shown the positive impact dogs have on people's mental health. Psychologist John Tyler Binfet has run UBC Okanagan's therapy dog program since 2012. Surveys on UBC students who attended the program found that "spending 20 minutes with the dogs significantly reduced people's feelings of anxiety and homesickness," said Binfet.
Luckily for TMU students, the therapy dog program will be on campus every Thursday from 1-2 p.m. in POD 60 until Dec.1.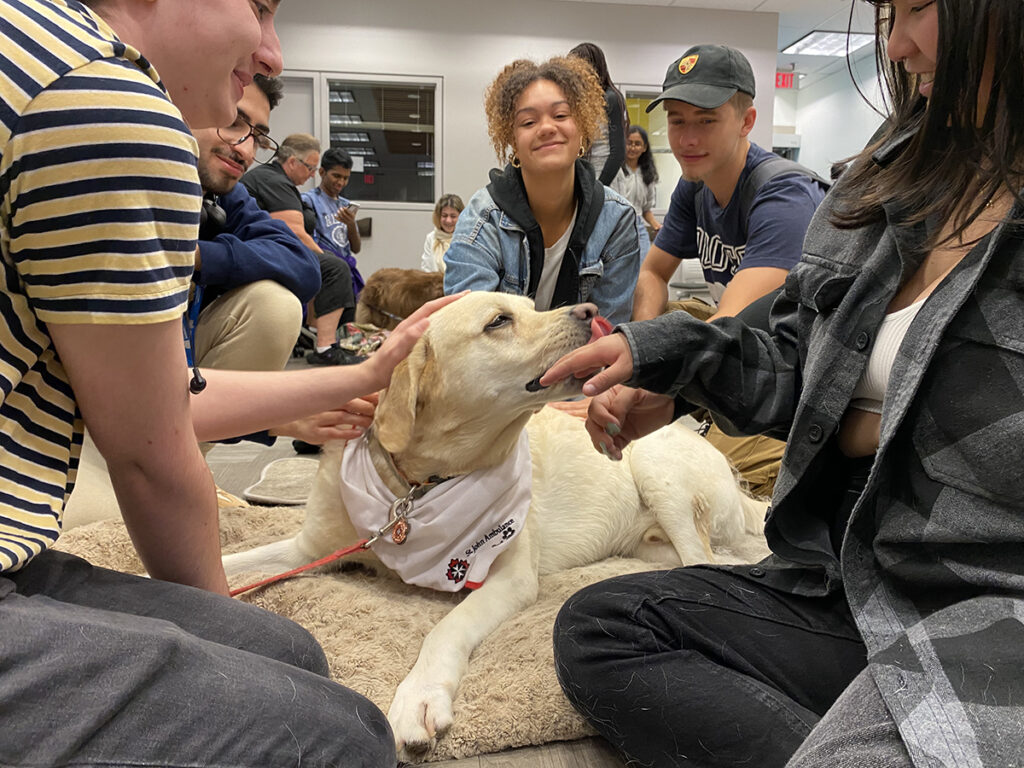 For more on the therapy dog program, visit: https://connectru.ryerson.ca/organization/RU_TherapyDogs