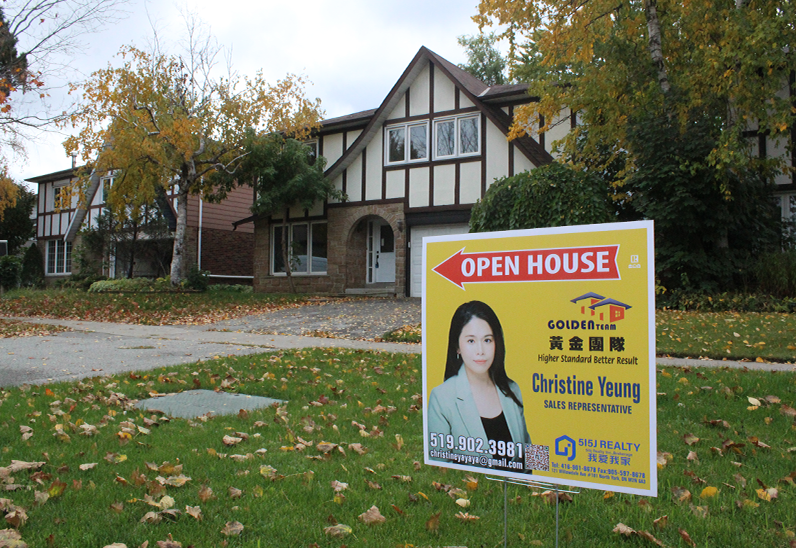 Listen to the audio version here:
Young Canadians are reassessing their future home purchasing plans due to lack of affordability and the rising cost of living, a poll suggests.
Last month, Royal LePage released results from an online survey which found that 29 per cent of Canadians aged 18-34 had altered their home buying plans since the start of the year.
While the prospect of buying a home may seem remote to some university students, others say they are already thinking about how to plan for this in the future.
Kamesha Ramnarine is a fourth-year business student at York University whose primary concern is figuring out how to balance saving for her future with the high cost of purchasing a home in the Greater Toronto Area (GTA).
"Even if there are two streams of income, the general cost of living has increased exponentially," Ramnarine said. "So when you factor that in with your finances, the question remains: how much disposable income do we have left over to put towards savings?"
Josphel Poblete, a second-year civil engineering student from Toronto Metropolitan University (TMU), has similar concerns. He says he fears housing prices will only continue to increase.
"If the market prices remain at this rate by the time I graduate, I am not really sure how one is supposed to manage a mortgage on top of all the student debt I have to pay off," Poblete said.
According to a Toronto housing market report by finance website WOWA.ca, the average price of a home sold in the GTA rose to $1,086,762 as of September 2022 — a 0.7 per cent increase compared to the previous month. That was the second month in a row where the city's average home price increased, after falling 19 per cent from the market's record high in February 2022.
At least one other jurisdiction is trying to attract new residents on the basis of how expensive Toronto has become. This fall, the Alberta is calling ad campaign has appeared in multiple subway stations. It's aimed at persuading skilled workers to move to the prairie province for lower taxes and more affordable housing.
"There is no doubt that the housing prices in Toronto have gotten unreal and unreasonable," said Joel Coburn, a Torontonian in his mid-twenties who hopes to own his own home. 
"But before everyone decides to pack up and move to a different province based on a subway ad, let's not forget that there are other towns and cities in Ontario that have more reasonable housing rates."
Frank Clayton, a senior research fellow at the Centre for Urban Research and Development at TMU, says that young Torontonians don't need to resort to moving halfway across the country.
"Most people believe the city is unaffordable because they cannot buy a house right away," Clayton explained. "However, if residents consider downsizing their initial expectations when entering the market, they would find much cheaper options to begin with like condos, semis and townhouses."
The poll by Royal LePage has a margin of error plus or minus 2.5 per cent, 19 times out of 20.