Toronto Metropolitan University (TMU), formerly known as Ryerson University, recently came out with some new merchandise as a part of their rebranding.
The new line of apparel features new sweaters, shirts and pants. While some of the merchandise is just the same design as the previous with a new embroidery, there are some pieces that took a bolder direction by going with a completely new design.
The new branding brought up mixed reactions from students.
Mikaila Taliana and Alexis Strong are both fourth-year fashion design students at TMU. They opine on some of the new sweaters that were released at the campus store.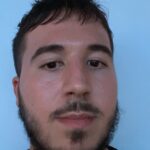 Copy editor, On The Record, Fall 2022