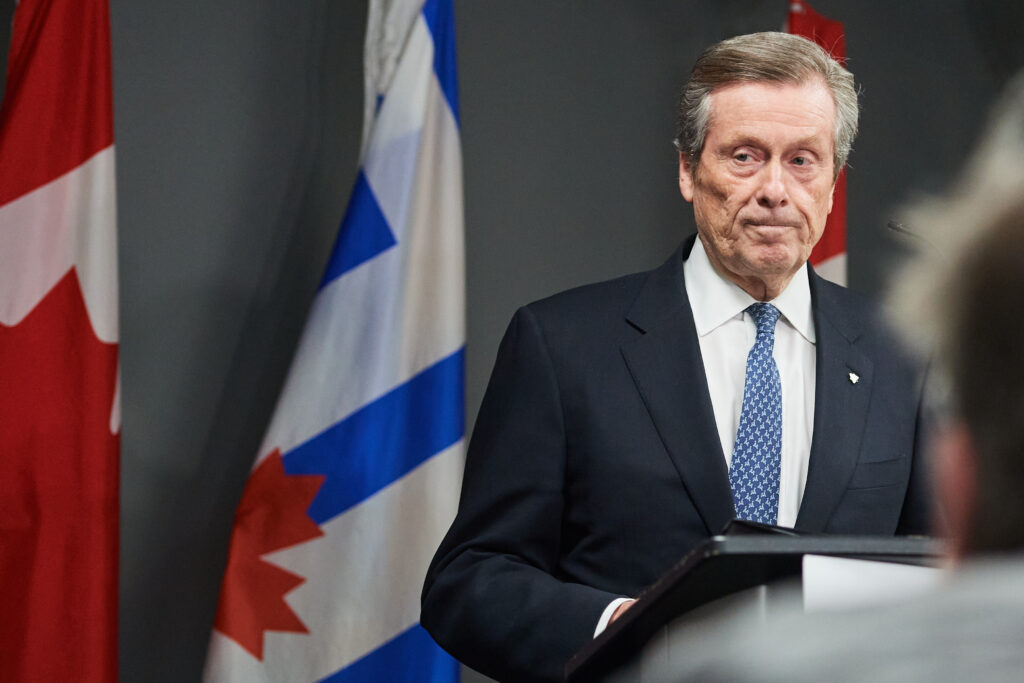 Toronto Mayor John Tory resigned his office Friday evening at a press conference where he apologised for having an "inappropriate relationship" with a former staffer. The press conference was announced shortly after the Toronto Star broke the story of the affair.
"During the pandemic, I developed a relationship with an employee in my office, in a way that does not meet the standards to which I hold myself as mayor and as a family man," Tory said. "The relationship ended by mutual consent earlier this year."
The 68-year old Tory won a third term as mayor of Toronto in October 2022, and has been married to his wife, Barbara Hackett, for almost 45 years.
"I have decided that I will step down as mayor, so that I can take the time to reflect on my mistakes and to do the work of rebuilding the trust of my family. I'll be working with the city manager, city clerk, and the deputy mayor, Jennifer McKelvie, to ensure an orderly transition in the coming days."
Discussing the affair, Tory said, "It came at a time Barb, my wife of 40-plus years and I were enduring many lengthy periods apart while I carried out my responsibilities during the pandemic."
"I am deeply sorry and I apologize unreservedly to the people of Toronto and to all of those hurt by my actions, including my staff, my colleagues on city council and the public service for whom I have such respect."
"Most of all, I apologize to my wife, Barb, and to my family, who I have let down more than anyone else."
According to the Toronto Star and others, Toronto's city council Code of Conduct doesn't specifically address romantic relationships between council members like the mayor and the staff who work for them. In general, the code states that "members should perform their duties and arrange their private affairs in a manner that promotes public confidence and bears close public scrutiny."
"I think it is important, as I always have, for the office of the mayor not to be in any way tarnished and not to see the city government itself put through a period of prolonged controversy."
Tory's resignation comes after his 2014 mayoral run included a promise to restore respectability to city hall after a scandal-ridden administration of his predecessor Rob Ford.
Tory didn't stay for questions but instead asked for privacy for all those impacted, including himself.
"I want to thank the people of Toronto for trusting me as mayor. It has been the job of a lifetime."