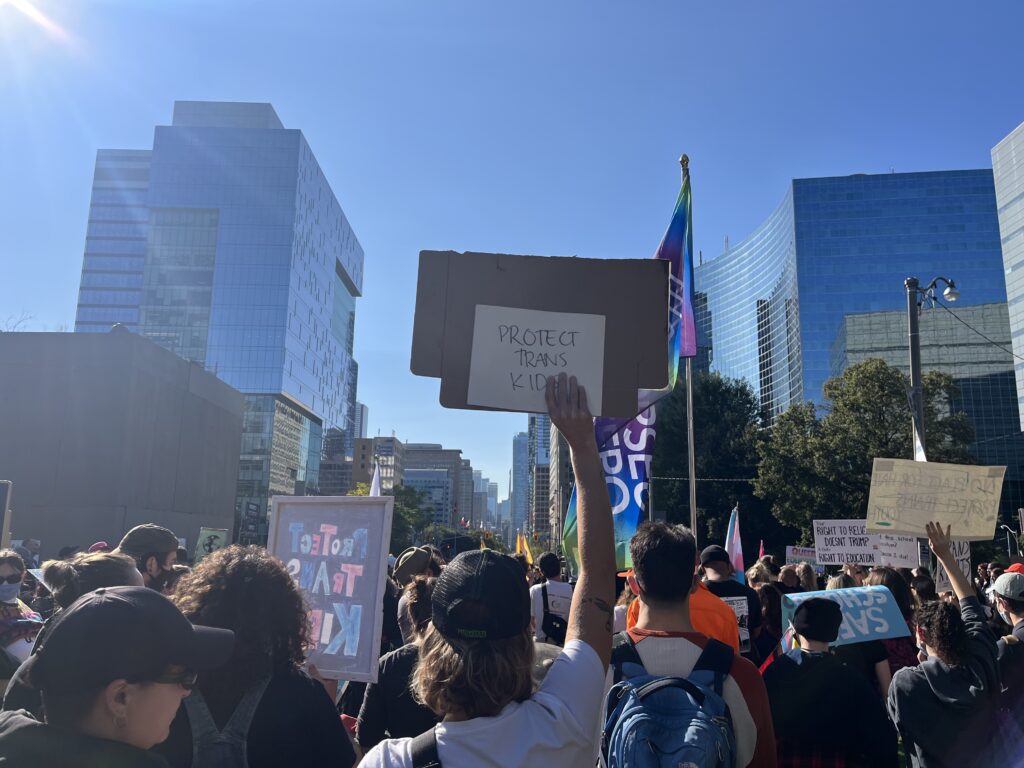 Listen to the audio version of this story below:
Thousands of people across 66 protests Canada-wide planned to gather as part of the "Million Person March for Children" Wednesday, but at the downtown Toronto protest they were quickly outnumbered by counter-protesters who were determined to be the strongest voices.
Organized by the right-wing conservative group Hands off Our Kids, the protests were taking place in an effort to push back against sexual orientation and gender identity teachings in schools. The group has historically been known to denounce queer-inclusive learning, using rebuttals like 'the principles of human dignity,' language that a piece in The Tyee dubbed a thin veil for the nefarious goals.
At Queen's Park in Toronto, outside of the Legislative Assembly of Ontario, protestors amassed with signs and marched across the grounds. The nearly 1,000 person crowd wasn't made up of the expected group, however. Instead, it was a crowd made up entirely of counter-protestors.
While counter-protests had been in the works once word got around of the groups plans, members of the 2SLGBTQIA+ community and its allies managed to cancel out the right-wing efforts almost entirely in Toronto.
"We stand for love, and love always wins. There are more of us than there are of them, and we're gonna shut them down. Everywhere they are, we're going to be," said Melisa Bayon, a participant of the counter-protest. "We're standing here to say hell no, we won't go. We're going to have to fight and put our bodies on the line, and I'm prepared to do that."
Chandra Hodgson, another counter-protester, said she was there to support the community as well as other educators like herself.
"I'm a human being who loves other human beings, and understands that there have always been trans people in the world. It's not a new invention or a decision people make," she said. "I'm here to support other educators and their right to tell their students the truth about the world they live in."
Hodgson referred to comments Ontario education minister Stephen Lecce made in support of a policy that would give school staff the right to tell guardians of students about pronoun choices or if their child came out at school.
"I have a young daughter that I want to be able to go to school, and if she doesn't feel comfortable telling me that they're queer or they need to come out that they can do that in a safe space, in an education system that is set up to give those supports," said Bayon.
The shared sentiment among all protestors and chants was simple: LGBT+ rights are essential to protect.
"It's just really important to me to be able to come and support trans people and all LGBT people as an ally," said Lisa Corzato, another counter-protester. "We need to ensure their rights are protected, and that they feel supported and safe."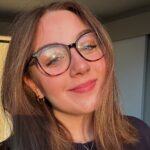 Reporter, Associate Producer for the OTR weekly broadcast, fall 2023. Horror movie connoisseur, coffee mainliner.