Ryerson University has officially confirmed 32 new cases of COVID-19 on campus in 2022 alone, according to information released Friday by the union that represents contract lecturers.
This compares to 70 cases reported throughout the entire pandemic, up until Dec. 31, 2021, according to the email sent to its members by the Canadian Union of Public Employees, Local 3904.
In the email, CUPE 3904 president Laurie Jacklin said the number is "concerning," since the campus "generally remained shuttered" in January.
According to the information compiled by CUPE, cases were spotted over the holiday, with four being confirmed in the first week of January. Between Jan. 10, when the university reopened, and this week, there were 28 confirmed cases.
The union compiles its numbers by monitoring the reports that are made by the university's environmental health and safety office to the joint health and safety committee, which includes a CUPE member.
Based on the information made available, the recent cases were made up of 13 teachers and 12 students, with seven yet to be identified.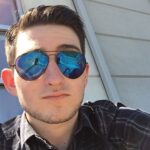 I'm a fourth year journalism student at Ryerson University. Writing has always been my passion. From a young age, I became obsessed with mastering the written word, and looked to journalism as a way of transferring those skills into meaningful employment. My dream is to travel the world as a journalist, soaking up various cultures, which will hopefully aid in my long-term goal of becoming a novelist.