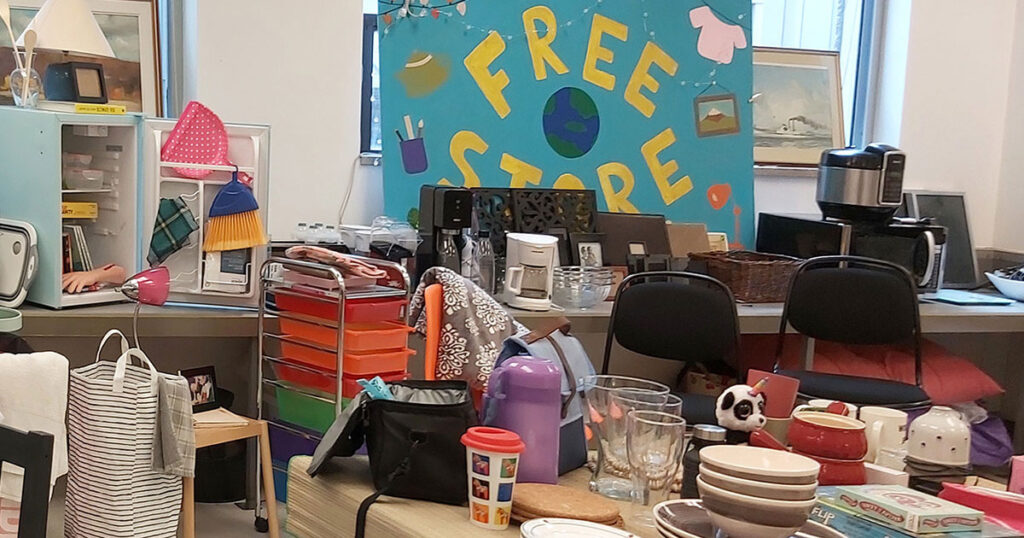 Toronto Metropolitan University's Sustainability Office is hosting a donation drive for its Free Store.
The office is inviting anyone to drop off undamaged, clean, and fit for use items at VIC-800 in the Victoria Building. They accept office supplies, small furniture, home goods, bathroom goods, kitchen items, small appliances and electronics which will then be available at pop-up events for TMU students to take home, free of charge.
"I went to the free store [in] September 2022 because I was interested in getting some free stuff and wanted to see what they offered," explained Erin Doan, now a second-year student. She left with playing cards and a set of Christmas-themed coasters. She is amongst the over 3,400 students to whom over 2,500 items have been rehomed, diverting 1,266 pounds from the landfill.
While students benefit by saving money on home goods, there are also important gains for the environment.
"It takes a huge amount of the planet's resources to create a product. Even if the sales price is fairly low, the item is usually one of thousands manufactured. The process of collecting the raw materials, making the parts and assembling the product is very high in terms of our ecosystem," Paul Madger, the co-founder of Repair Café Toronto, told On The Record. "The longer the item remains in use before it is discarded the less the cost to the environment."
The 2023 Circularity Gap Report found that 7.2 per cent of inputs into the economy are second-use while total material extraction has doubled worldwide since 2000, amounting to 100 billion tonnes. Meanwhile, according to the National Waste Characterization Report, "bulky objects," which include furniture and appliances, made up 2 per cent of all municipal solid waste in 2016 — the last year with statistics available — while electronics made up 1.4 per cent. They total 6.5 per cent and 4.5 per cent of non-degradable items respectively.
The Free Store is part of TMU's larger initiative to operate an "efficient campus that prioritizes reuse and resource recovery," explained Facilities Management and Development in an email to On The Record. Other initiatives include the Ryerson-Branded Materials Transition Project and the Furniture Rehome Program.
"Redistributing items that are still reliable plays a critical part in waste and energy reduction," said Saeed Zolfaghari, TMU's vice-president of administration and operations. "Circularity initiatives like the Free Store provide us with an opportunity to support our student community as we rethink our roles and responsibilities in waste production and waste diversion."
Students will be able to reap the benefits of the donation drive at the one-day Free Store pop-up on Oct. 31 at VIC-403 in the Victoria Building.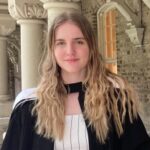 Drew-Anne, or Drew, is a Master of Journalism student at Toronto Metropolitan University. She previously received an Honours BA in International Relations and Peace, Conflict, and Justice Studies. Her freelance work can be found in Ottawa Magazine and Spacing. She previously served as editorial fellow for This Magazine and is now the Head of Research at The Otter.