The Toronto Raptors all-star forward faced racist backlash after the team lost in playoffs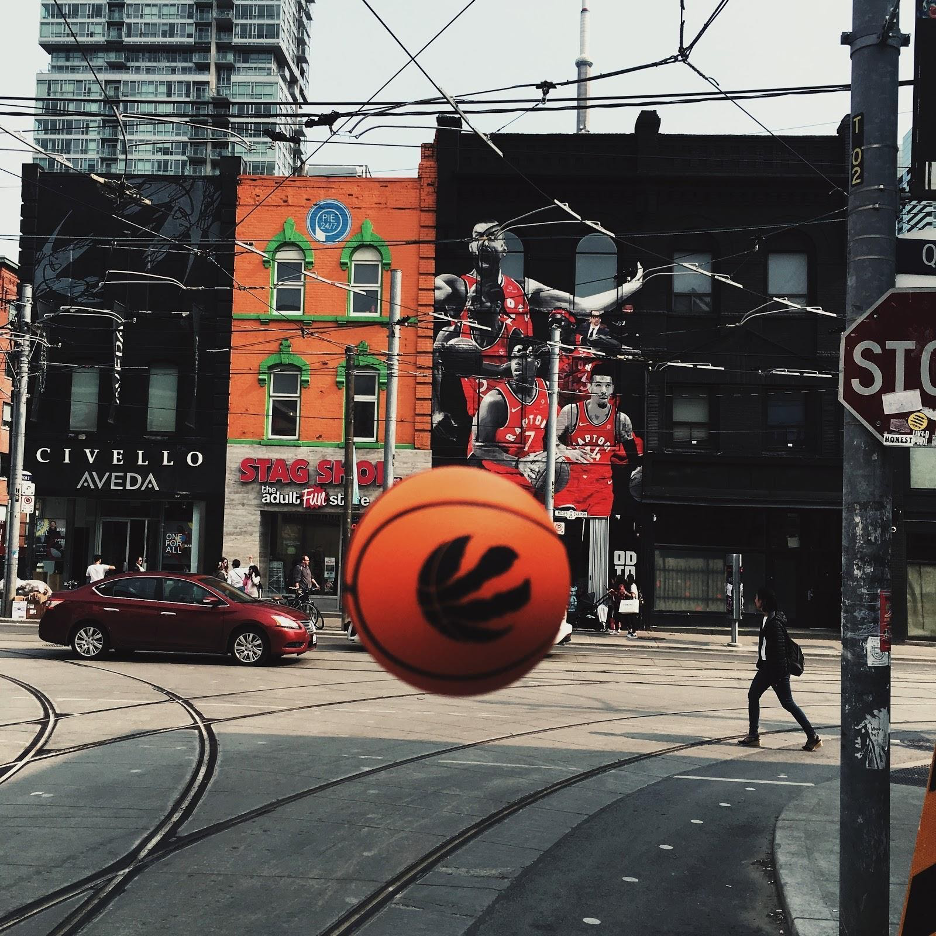 Turnovers, questionable shots and uncharacteristic play from the core players plagued the Toronto Raptors in the Eastern Conference Semifinals series against the Boston Celtics.
However, a bigger story was unfolding on social media. Forward Pascal Siakam, last year's playoff hero who was groomed to be the franchise's new cornerstone, faced a barrage of racist outbursts following his inconsistent playoff performance. After posting numbers well below the ones that made Siakam a first time all-star, some individuals felt validated to criticize the player and use racism as baseless attempts at humour.
On Change.org, users created petitions that called Siakam racial slurs like "gorilla," and urged for him to be sent back to the Congo, even though he is from Cameroon. Before Change.org stepped in to remove these petitions, they were signed by approximately 16 individuals.
These petitions caught the eye of Faiza Amin, a reporter for CityNews. Amin tweeted a photo of two petitions racially targeting Siakam. Her tweet, which garnered more than 6,000 likes and more than 2,000 retweets, was one of the first to reveal the existence of the petitions. 
She captioned her tweet: "They love you when you're winning… but when you're not, you're the target of racists and racism."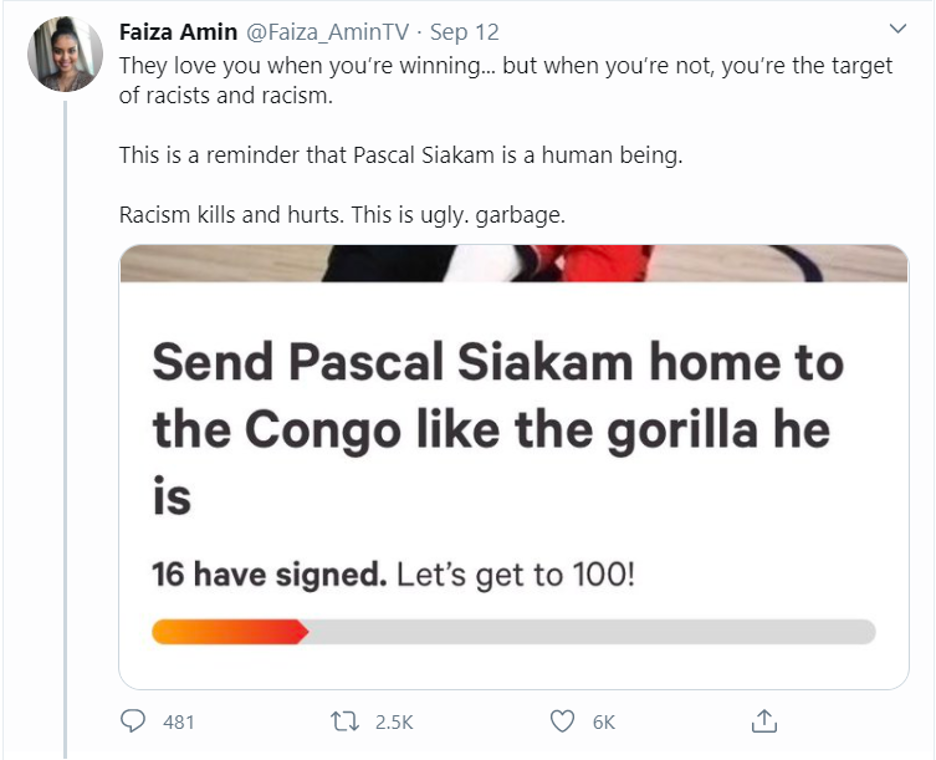 Amin said her heart sank when she first saw the petitions and contemplated whether she should post about them on social media.
"The sports world has been lenient," said Amin. "More work has to be done to protect Black athletes."
Amin's Twitter thread was read by Jamie Biggar, the executive director of the Canadian branch for Change.org. Amin said Biggar had a conversation with her about the organization's failure to filter out explicit content and profiles that use the petitions to perpetuate racism. Biggar ensured that the tech team removed the petitions and updated their policies to prevent future incidents.
While removing the petitions was a positive change, Amin said the repercussions extend beyond seeing the racist content.
"When you see the tweets, people are saying that you have to have thick skin to be an athlete, but at the end of the day, racism still has a lifelong impact on you," she said.
Users may see these petitions, but other racist actions through personal messages directly to the athlete are often unnoticed, according to Amin.
This sense of entitlement from individuals who do not see the human beyond the athlete is not new to Demar Grant. The third-year journalism student said Black athletes are valued for entertainment as "gladiators."
When they perform to expectations, they are celebrated. When they struggle, they are berated and deemed useless. This is not the same standard for white and European players, according to Grant.
"If Nikola Jokić scored zero points in the (Denver) Nuggets vs. (Los Angeles) Clippers game, no one is starting a petition to get him out of Denver," Grant said. Jokić, a native of Serbia, came to the National Basketball Association (NBA) in the 2015-2016 season after being drafted by the Nuggets in 2014.
As a Black journalist with experience covering sports in Toronto, Grant views two realities in basketball. He sees the Raptors home games that are filled with a culturally diverse fanbase, but also an overflow of old-time sports fans that unfairly expect that Black athletes owe them and their city something. The culture around Toronto basketball, according to Grant, has changed since the Raptors became annual contenders. He says now more individuals feel justified to make insensitive jokes and comments as part of the wider fandom.
In a time when the NBA and Women's National Basketball Association (WNBA) are the sports world's leaders in speaking up against racial violence, these petitions are further examples that Black athletes continue to be targeted and that conservations need to continue. For the Raptors specifically, who consistently voiced their support for the Black Lives Matter movement from the NBA bubble to Canadian audiences, it exposes assumptions that racism is solely a U.S. problem.
"Let's not make any mistakes, there is racism in Canada. We know there is a focus on the United States, but this is a global pandemic," said Raptors president Masai Ujiri during his end of the season press conference . "This is something we are facing everywhere, and as an organization we are going to face it square on."
Ujiri, who was pushed twice by an Oakland sheriff deputy last June following the Raptors' championship win in Game Six against the Golden State Warriors, said he was a victim of anti-Black racism. Ujiri was denied access to the court to celebrate with the Raptors despite attempting to show his credentials to the sheriff deputy.
While the acts of racism against professional Black athletes and executives have been called out online and discussed in the media, Ujiri reiterated in his press conference that not every racist act is caught on camera and given the same degree of attention.