The panel put a spotlight on the intersection of social issues and sports for athletes, media members, and the wider sports community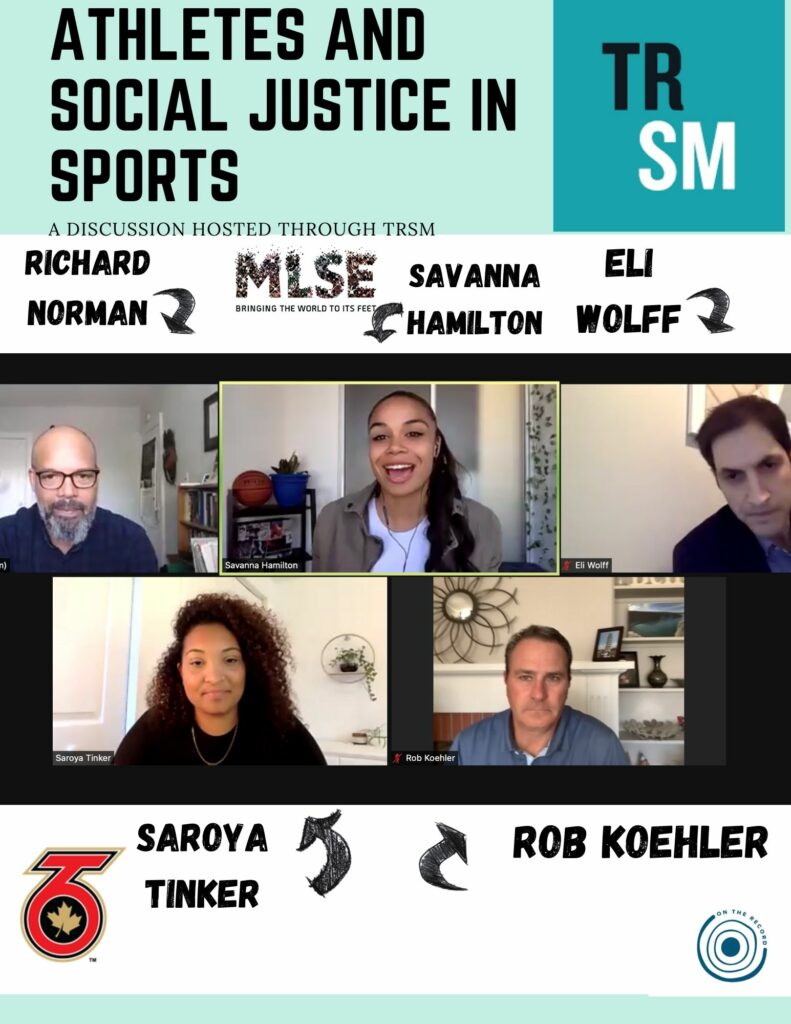 The humanization of athletes is key to progress the conversation of race, gender and mental health in sports, a Toronto Six player advises.
"When it comes to athletes expressing their mental health issues, or something that's gone on at home, these people are husbands or wives, they have kids," Saroya Tinker, a defenceman for the Toronto Six of the Premier Hockey Federation says. "We're more than just your Friday and Saturday night entertainment."
Tinker spoke at the Athletes & Social Justice in Sport panel on Sept. 16, hosted by the Ted Rogers School of Management at Ryerson University. Savanna Hamilton, host and producer at Maple Leaf Sports & Entertainment (MLSE), Eli Wolff, founder of the Power of Sport Lab and Robert Koehler, director general at Global Athlete, also spoke.
The panel discussed the issue of racialized athletes and those who work in the sports industry needing more allies, within the industry and outside of it, to progress the conversation of social issues in sports.
"We need more people, more allies to stand up on all of these social and racial issues and be vocal and not back down when told to sit down and focus on your sport," Wolff said.
"We're more than just your Friday and Saturday night entertainment"
Tinker says that these allies include the male athletes whose small actions that show their support can go a long way in their larger platforms and more popular leagues globally.
"I think having men as our allies is going to be huge," Tinker said. "I think that whenever I see an NBA player repping a WNBA hoodie, I think that that shows their support."
It's not just athletes that are having these conversations. Other members of the sports world like media members like Hamilton, a former Rams women's basketball player, says that a part of progressing the conversation about race and social issues in sports, starts with players simply talking about their personal experiences and journeys with these issues, not only as an athlete, but also in her career in sports media.
"It was overwhelming at first when I had to talk about my journey and share some experiences of what I've had to deal with," Hamilton said. "And it goes all the way back to what I had to deal with at Ryerson, even before Ryerson."
Transitioning from a student athlete into her career at MLSE, Hamilton outlined the issues of race in the sports career market.
"We can't just have a position open all of a sudden looking for somebody with a certain racialized background because are those people even put in positions to be qualified," Hamilton said. "There's so many steps up to these types of decision-making positions. They have to have previous experiences that allow them, but the problem is that a lot of these previous experiences come from a place of privilege."
Richard Norman, the panel's moderator and a post-doctoral fellow at the Sport, Diversity and Race Project in the Future of Sport Lab, says he wants his research on social issues and sport to translate into the real world.
Norman says that having these discussions helps get the research to the audience in a more accessible way.
"The focus is to translate some of this information into the broader audience into the public sector," Norman said. "One of the challenges of knowledge translation is, a lot of times research is done and there isn't a way to coordinate efforts of getting that information to other types of people or people who might benefit, so one of the things about the panel series is really just to have these discussions."
And it's these discussions that The Ted Rogers School of Management is prioritizing. The school has already completed two panels on equity, diversity and inclusion in the sport industry. The first was held this past May, right after the anniversary of the killing of George Floyd, and it focused on topics that reflected on that issue. The second focused on the decolonization of sport and looking at colonial legacies within sport and the disruption of those.
The school has also scheduled an additional two panels, the first to look at youth and sports and the second to focus on women in sport. Norman says the youth and sports panel will address youth perspectives on sport and the future, how sport relates to them and what challenges they're facing. The panel on women in sport will focus on issues specifically related to women and gender.
Both panels, however, will keep a central focus and goal of assessing issues of social justice and sports from a strategic foresight or futuristic lens; one aspect of Norman's academic research.
"Trying to understand the legacy of sport systems in Canada from the position of racialized persons that identify as belonging to marginalized communities or communities that are pushed to the margins by our society," Norman said of the focus.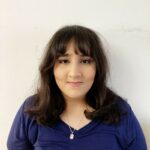 Ambika Sharma was the Co-Sports Editor/Reporter of On the Record for the Fall 2021 semester.