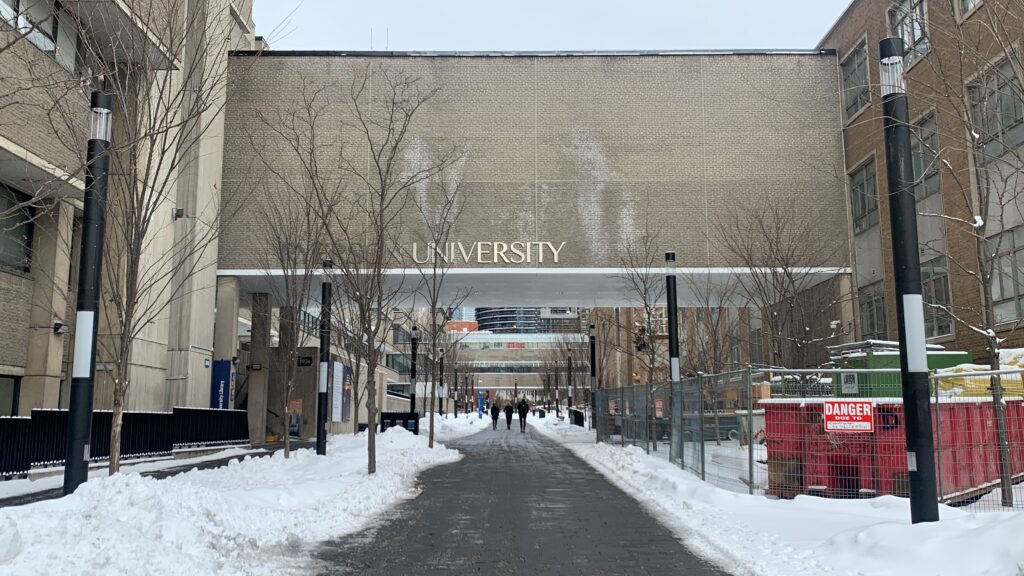 As February comes to an end, so do many of the Black History Month events at Ryerson University. Although there were a few prominent events held by the school, many of the others were organized and facilitated by independent student groups.
"It's so sad that the cultural student groups receive very little help from the institution," said president of the United Black Students' Association (UBSA), Rebecca Thompson.
Thompson says although the UBSA receives funding and support through the Ryerson Students' Union (RSU), the responsibility of planning celebrations and events usually falls on the shoulders of Black students. This is a burden which Thompson says not everyone has time and energy for.
"It's unfortunate because there are a lot of passionate students who sometimes exhaust themselves. In years past there have been students who have failed classes because they're putting a lot of attention into a community they know needs help, and they can clearly see the lack of aid that is provided," she said.
Black History Month, held over the month of February, is a time dedicated to celebrating and honouring Black people in Canada. It is also an opportunity to educate others which, according to some students, is something Ryerson may be lacking.
"When I first got to Ryerson I couldn't find a lot of Black people until I realized that we have associations," says Francis Okoye, a third-year public health student. "We need more activities that can foster community… I get my information through the associations because they are people that I understand," he says.
"If there was more information going out through Ryerson emails or student letters, and letting Black organizations take part in this… I think it would help reach students," he says.
The office of the vice-president, equity and community inclusion (OVPECI) at Ryerson hosted events such as virtual discussions and provided resources such as book lists during Black History Month. None of the resources advertised on the OVPECI's Twitter featured the events curated by Black student groups on campus.
On The Record asked the OVPECI for comment, but did not receive one in time for publication.
Co-presidents of the African Students Association (ASA) Hana Makawi and Khadijah Balogun also confirmed they did not receive any help from Ryerson during Black History Month, saying there are no "formal supports" put in place to connect them with the university. The ASA hosted a game night via Zoom to celebrate Black History Month.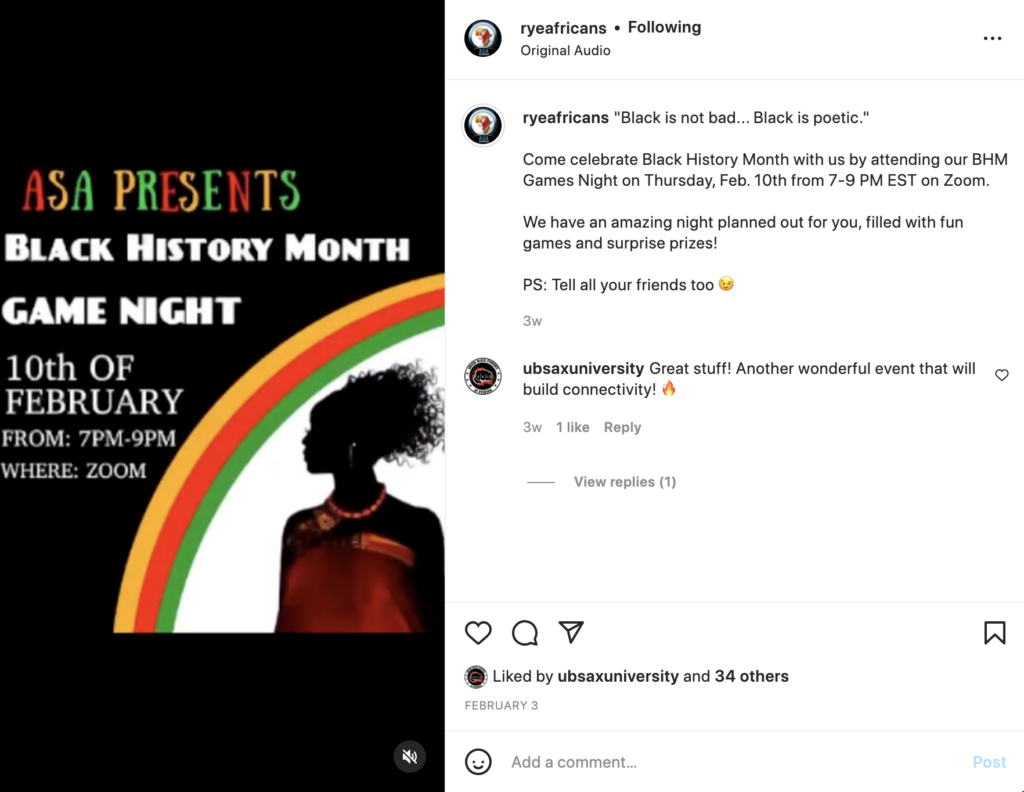 Thompson says this lack of investment from Ryerson, whether that be financial or otherwise, makes it difficult for student groups to run consistently.
"There is a lack of connection between us and the university and it's unfortunate they don't have a stronger presence during this time," she says.
Thompson says what would benefit their association would be to have more connection to the faculty and staff. She says a "manager" or liaison to represent their student group would allow for more collaboration and consistency with resources the school offers.
"We have interest from faculty members who do want to participate and help uplift, but sometimes that does not necessarily happen," she says.