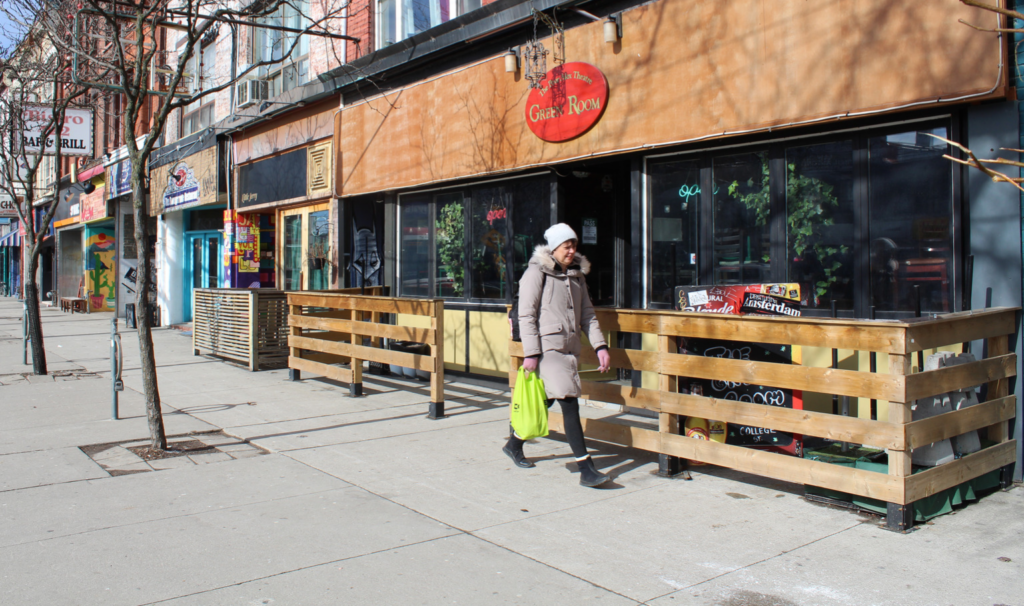 Listen to the full story here:
While the city has adopted a more moderate CafeTO fee schedule, some restaurateurs say the new rules and costs associated with CafeTO are all but forcing them to leave the program.
Born out of the pandemic and aimed at helping the restaurant and bar industry, CafeTO has run at no cost to restaurant owners since its creation in 2020.
"It's a move in the right direction, but it doesn't change much," says Chris Rampen of the scaled-back fee structure. Rampen owns NuNu Ethiopian Fusion with his wife, whom the restaurant is named after.
A Jan. 17 report from city staff recommended the city charge application fees and rental fees based on the square footage of a sidewalk or curbside cafe. Among other modifications to the program, the report recommended restaurants with curbside patios should be required to make the patio level to the sidewalk using wooden platforms for accessibility purposes.
The changes would've cost most restaurants anywhere from $7,000 to $10,000 depending on the size of their patio, according to John Kiru, president of the Toronto Association of Business Improvement Areas (TABIA).
Council ultimately voted to scale up the fees for applications and the space by square footage over three years. That means rather than the $865 application fee, $44.14 per square metre fee for sidewalk cafes and $132.42 per square metre fee for curbside cafes coming into play this year, those amounts will start at one-third of their value this year. The fees will be two-thirds of that amount in 2024 before the full fee amounts are charged in 2025.
The city will also allow businesses until Aug. 1 to have the required platforms installed, as long as they've received a platform plan by July 1 that's designed, signed and stamped by a licensed designer. The restaurant must also use a temporary ramp to make their patio accessible in the meantime.
Rampen says the costs associated with the new rules, such as the requirement to have a platform plan provided by a designer, add up.
"In this particular moment with hyperinflation and so many stresses on small restaurants, it's not worth doing [CafeTO]," says Rampen.
Kiru expects only two-thirds of the businesses that had CafeTO patios last year will run them again this season.
Rampen disagrees with the city's requirement that a licensed designer has to make and sign off on the platform plan given how simple these platforms are. He says the city could have at least developed a pre-approved platform design for restaurants to use, which would have cut down costs.
Rather than the "paternalistic" attitude Rampen says the city tends to adopt, he would like to see the city work with restaurateurs more.
"What I hope is to see change at city hall where, instead of their highly bureaucratic way of doing things, [they have] actual dialogues with real people with solutions in mind," says Rampen.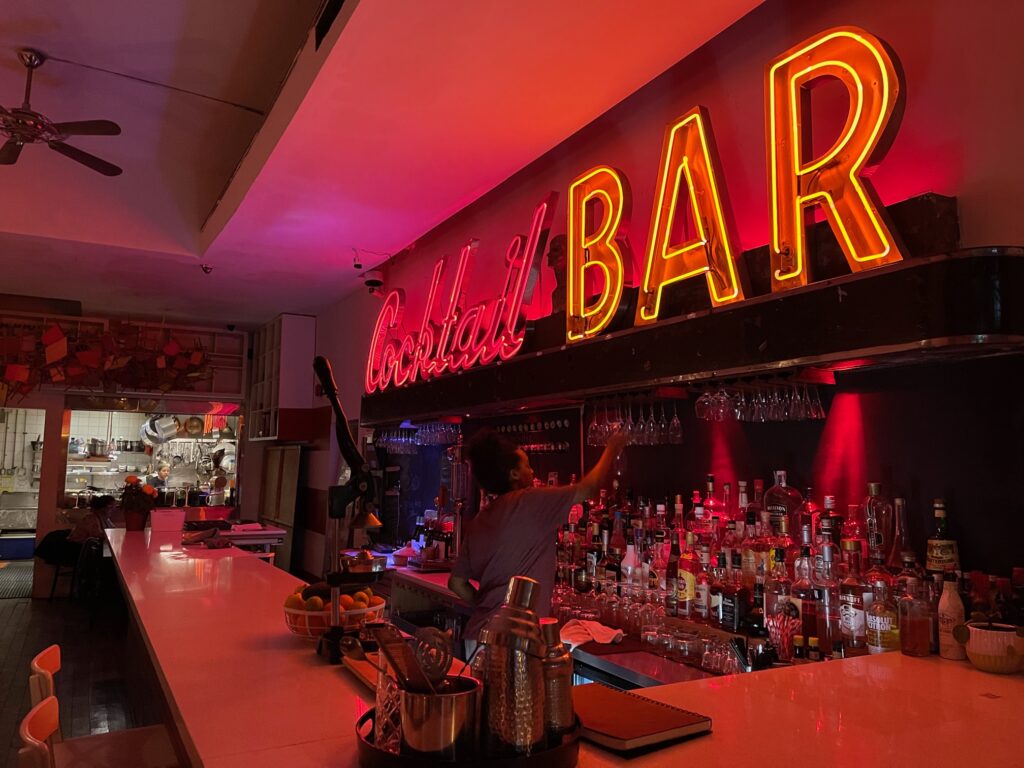 In an emailed response, a city spokesperson said they "recognize the challenges faced by small businesses."
"This year's program changes are necessary to ensure the program is accessible, equitable [and] financially sustainable," read the emailed statement.
The city encouraged restaurateurs to apply for the CafeTO Property Improvement Program, which matches 50 per cent of a restaurant's "eligible space improvements," including costs associated with buying or renting platforms, up to $7,500.
While such grant programs are helpful, Rampen says they take a lot of time to apply for and tend to be retroactive, meaning the restaurant still has to foot the bill up front.
Unlike Rampen, W Burger Bar owner Sean Woolf says the costs weren't his biggest concern, though he's glad to see them come down.
Utility access points line College Street in front of W Burger Bar, preventing Woolf from covering the curb lane with platforms. Woolf initially worried he'd be "shut out of the program altogether."
The city has posed Woolf two workarounds: a creative design plan that allows access to those city access points, for example including access hatches in the platform design; or getting special permission in writing from the utility company saying its OK to block those access points.
With no place to store platforms of his own, Woolf was planning on renting them through a company his BIA had already made arrangements with. He doubts they'll want to cut the platforms at all, and there's no guarantee the utility company will agree to let Woolf block their access points.
A city spokesperson said in an email that the city will be providing CafeTO operators with a "comprehensive guidebook" next week that outlines design requirements. If the guidebook doesn't cover an operator's specific situation, the spokesperson said they should contact the city's CafeTO staff — which Woolf did weeks ago.
Woolf worries his patio will be granted later into the season if he and the city can't find a solution quickly.
"My concern is that these delays cut into my opportunity to have a patio for the summer," says Woolf. "It doesn't impact the city, they're just pushing paperwork. For me, every day has a dollar amount."
Woolf says he's used StopGap, a rental ramp program, in the past to make his patio accessible and doesn't see why a ramp couldn't be used in exceptional circumstances like his.
However, according to a city spokesperson, the platform design "improves equality and navigability of curb lane cafes for all users and is the only way that accessibility can be completely achieved for this cafe type."
Kiru says he knew the city wouldn't be able to waive the accessible platform requirements, but hoped they'd waive the fees entirely for one more year before scaling them up over five years given the expense of the platforms on business owners.
Nevertheless, he thinks he and others advocating on behalf of restaurant owners did the best they could.
"You negotiate to pull the best deal that's out there," says Kiru. "I think we held council to account."