A diverse set of page turners ranging from memoirs, to literary fiction, to young adult stories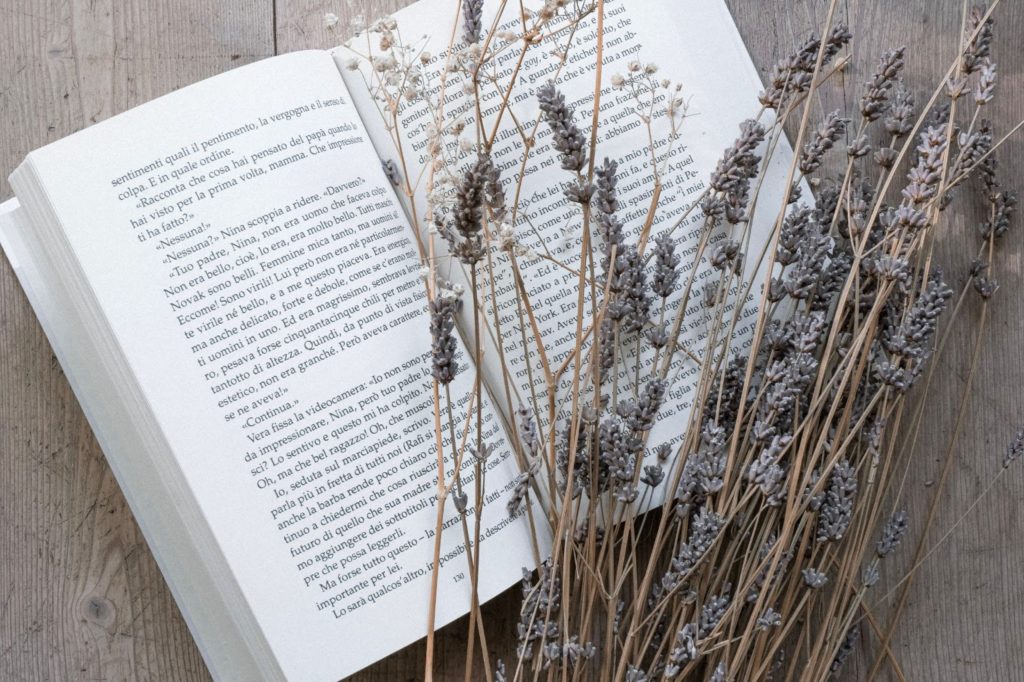 At the start of every new season, I find myself trying to replicate the outdoors inside my room. For spring that means fresh yellow tulips on my nightstand, a lavender and sage candle and, of course, a stack of new books.
Spring is often associated with new beginnings, fresh growth and new bloom. These books are ones that hold change and growth as a central theme, where you can quite literally feel yourself transforming alongside the characters — books that will make you press them into your friend's chest, begging them to read, to experience the same transformation.
The Vanishing Half by Brit Bennett
The Vanishing Half is a novel that I sped through, and when it was over I found myself aching for the characters. The book follows the lives of two Black twin sisters, and the separate lives they both chose to live. One sister lives her life in a small town as a Black woman and the other abruptly moves away, never to be seen again, while she puts on a facade of whiteness. Throughout the novel, there is a deep sense of longing between the two of them as they try to navigate their relationship at a distance. The plot is thick, the writing is colourful and the characters are gritty and real.
The Inexplicable Logic of My Life by Benjamin Alire Saenz
This is a young adult novel that has a little bit of a slow start, but once you get into the body of the story, you won't be able to put it down. The story follows Salvatore, a boy just graduating high school with his best friend Sam, as he copes with the concepts of identity and grief. His adoptive father, a gay painter from Mexico with the softest smile, gives him a letter from his mother who died when Salvatore was three. The plot isn't constantly moving in this novel, the writing isn't luscious and descriptive; you simply follow the characters as they go through the motions of life. If you like the found-family trope and are looking for a novel that focuses on friendship instead of romance, this book may be for you. I cried for at least an hour after finishing.
In the Dream House by Carmen Maria Machado
Carmen Maria Machado is a visionary. Her first memoir, which focuses on an abusive queer relationship between her and her former partner, is brave and genre-breaking. Machado uses the imagery of a safe house throughout the book to illustrate her fear and longing for their once seemingly perfect relationship. This book highlights the way that queer woman are exposed to physical and mental abuse just like those in heterosexual relationships, yet they lack the resources necessary in order to recieve the support they need.
On Earth We're Briefly Gorgeous by Ocean Vuong
Told as a letter from a boy to his mother who cannot read, this book navigates the identity of the writer, Little Dog, as a Vietnamese immigrant living in America and explores drug addiction, overdoses and trauma. The book is written in beautiful prose, and follows a fragmented, non-linear style of writing that depicts the writer's recollection of important moments and people in his life. This story feels unpolished due to the irregular pacing, but the scattered style feels like you're living inside of Little Dog's brain, and it's beautiful.
The Death of Vivek Oji by Akwaeke Emezi
This novel follows the grieving family of Vivek Oji after he tragically dies. The novel uncovers the shame and guilt of people who come to terms with their sexuality and gender identity if it does not fit within their societal norm. Family and identity are key factors this novel explores, and it's best to go into this book as blindly as possible. After reading, I felt a deep sense of melancholy, so only go into this novel if you are prepared for an emotional roller-coaster.
The Astonishing Color of After by Emily X.R. Pan
This novel is young adult literature at its finest. It follows the main character as she copes with her mother's suicide, and also attempts to understand her Taiwanese heritage to become closer to her mother after her death. There are elements of magical realism in this novel, where it's difficult to distinguish between reality and fantasy. For a debut novel, this was stunning, and although I read it over a year ago, I'm left thinking about it often.