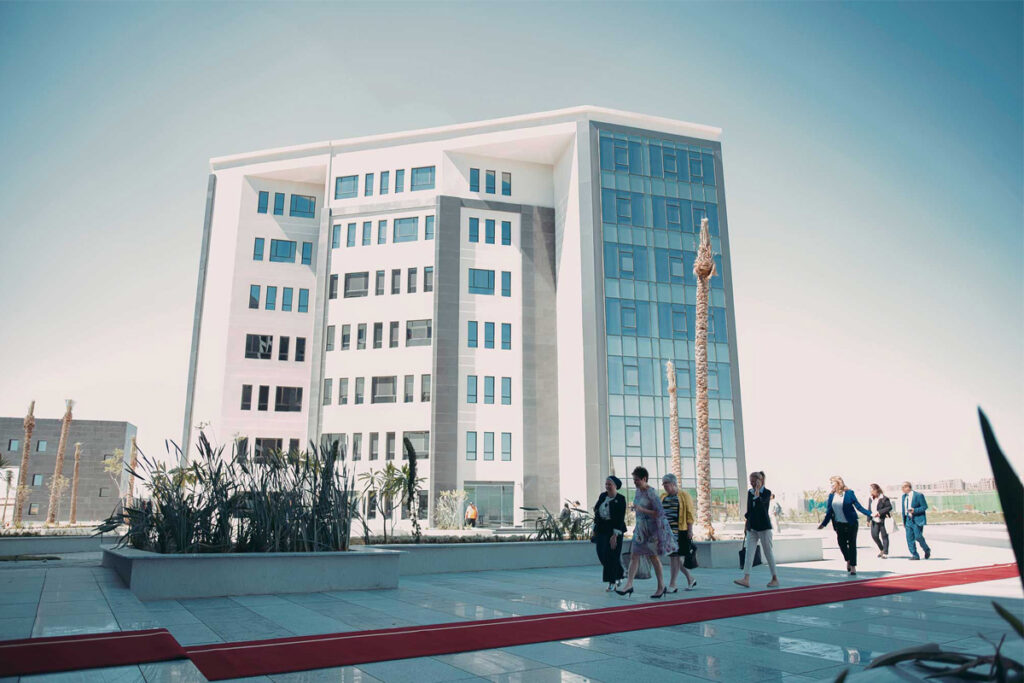 Post-secondary students will be able to start earning a Ryerson degree without leaving the Egyptian capital as early as next fall.
Ryerson's satellite campus in Cairo is scheduled to open in September 2022, offering three degree programs through The Creative School.
"Students in Egypt and the MENA region (Middle East and North Africa) are enthusiastic about exploring the creative fields and programs offered by a reputable Canadian institution and faculty," said Tania Ulrich, a representative of the Creative School, in a statement to On The Record.
The Ryerson Cairo campus is the university's first expansion overseas. It will be located in the Universities of Canada in Egypt (UofCanada) a facility established to host branch campuses of Canadian universities.
Ryerson is the second university to join the UofCanada umbrella following the University of Prince Edward Island, which has been operational in Cairo for two years. 
U of Canada was not available for comment.
The Creative School currently plans to offer programs in media production, sport media and fashion.
The faculty is aiming for a total student body of 150 in the first year of operation, with staff composed of both local and Canadian academics and personnel. Instruction will be in English.
Ryerson president Mohamed Lachemi toured Ryerson's new satellite campus alongside
The Creative School dean, Charles Falzon, on Oct. 26.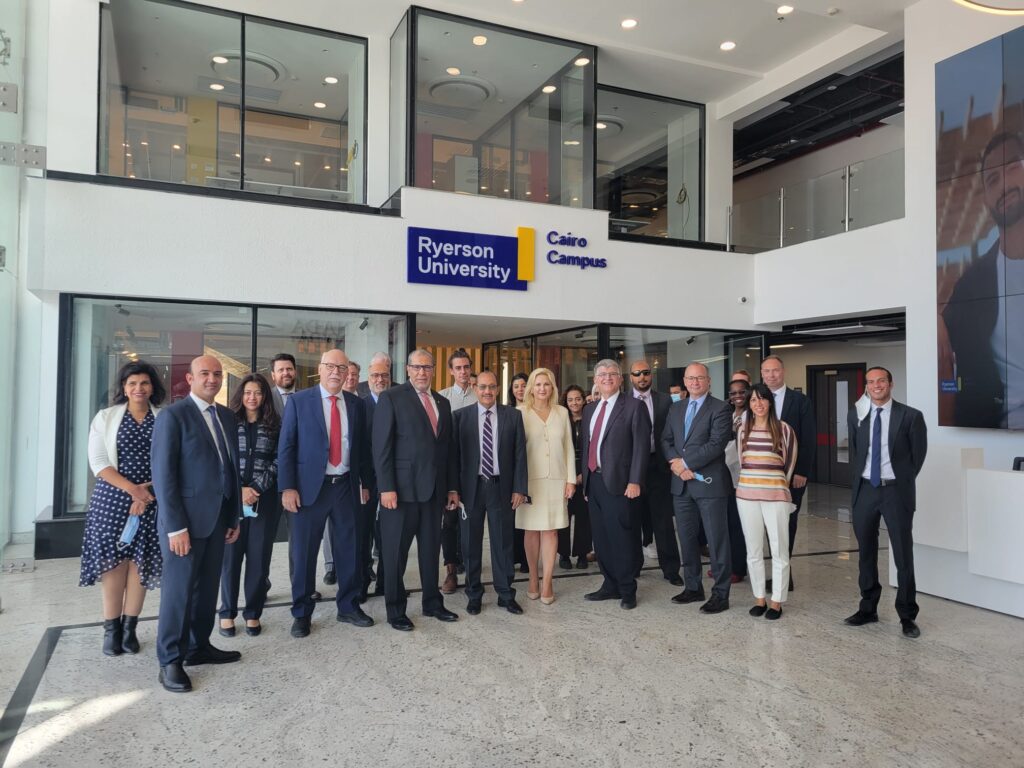 The university says it also aims to offer programs through other faculties outside of The Creative School, such as civil, mechanical and electrical engineering through the Faculty of Engineering and Architectural Science.
"The idea is this campus could be a gateway not only to Egypt [and] consumers from Egypt, but also the rest of the African continent. Offering our programs can [encourage] students from the entire continent to access quality programs while staying in their local communities," Lachemi told On The Record last Monday. 
Approximately 43,718 students have left Egypt in recent years for post-secondary education, according to a 2020 UNESCO report.
Lachemi highlighted the importance of obtaining a degree close to home.
"I would say [staying in their local communities] is a big advantage for many students. We will definitely make sure to offer the same quality programs that we have here."
Ryerson promotional video for Cairo campus: