The Responding to Hate Toolkit aims to help individuals recognize and report hate acts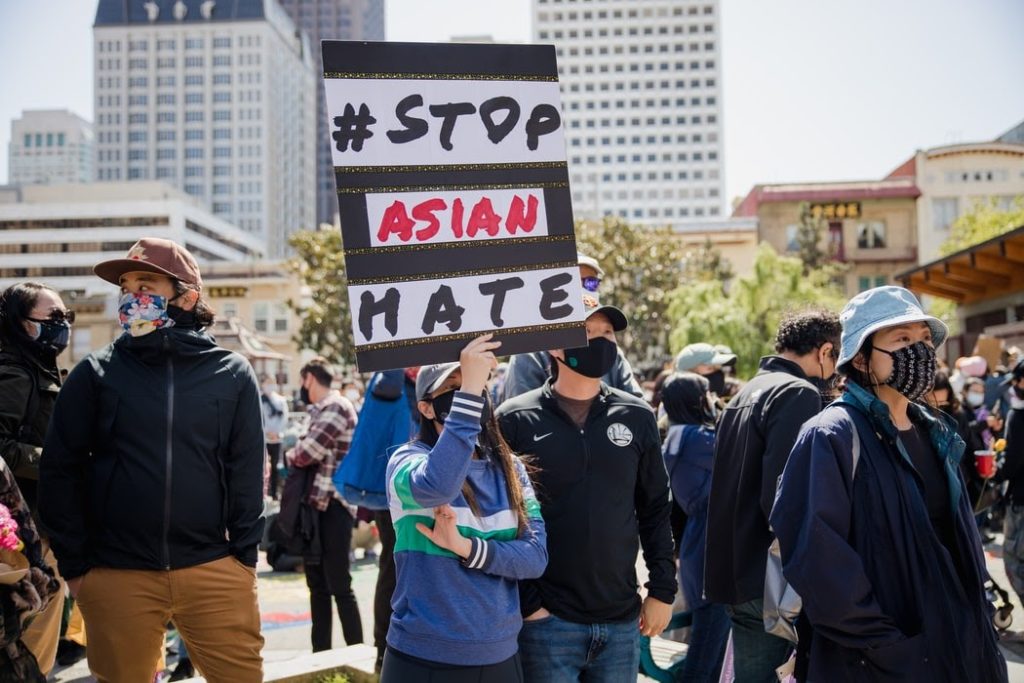 Following the Georgia shootings that targeted and took the lives of six Asian women on March 16, Ryerson University put out a statement condemning racist and misogynistic acts of violence.
"As a leader in equity, diversity and inclusion, Ryerson University cannot be complacent," the statement reads. "We must come together as a community, united and vigilant and act on our values. We must hold each other accountable for the racism and misogyny that motivate these violent acts."
According to a report put out by the Chinese Canadian National Council Toronto Chapter and Fight COVID-19 Racism, there were at least 1,150 racist attacks across Canada between March 10, 2020 and Feb. 28, 2021.
Forty per cent of the cases were reported in Ontario. Attacks consisted of violent physical assault or unwanted physical contact, including being coughed or spat on. Women made up 60 per cent of reported victims.
"Individuals who suffered racist attacks and incidents wanted more public education, collective action against racism, policy changes and more individual support," per the report.
Last September, Ryerson University launched a Responding to Hate Toolkit aiming to provide information on different types of discrimination and how to report hate acts. The toolkit was put together by chancellor Janice Fukakusa, judge Maryka Omatsu, dean Pamela Sugiman, and general counsel and secretary of the Board of Governors and university privacy officer Julia Shin Doi.
Doi said that the decision to launch the toolkit was due to Ryerson's unique position in terms of "values, supports and senior leaders."
"No other university has a chancellor, dean and executive member who are all Asian Canadian women," she wrote in an email to the Ryersonian.
Sugiman recalled a moment at convocation when the four women were taking a picture together and they realized how rare it was for four women of colour to be in positions of influence like they were.
"There was a connection between all four of us and then when we started to hear about more and more incidents of violence against… Asian Canadians and Asian Americans, we thought we should really do something," she said.
"I thought we should draw on our resources and our networks and our knowledge and this is part of education. So it seemed like the right thing to do and something that had a lot of meaning and purpose."
The toolkit was the right response because it helps victims process the incident and gives them resources on how to deal with it, Doi said.
In addition to the toolkit, Ryerson moved to help address anti-Asian racism by organizing a panel, hosted by Toronto city councillor Kristyn Wong-Tam, that discussed violence against Asian women. The "Not Your Exotic: East and Southeast Asian Women Addressing Gender-Based Violence" panel was held in early March and available to the public.
Sugiman said these panels can be effective since people can use these discussions as a way to share their experiences and educate others.
"It just brings these issues to the forefront and keeps them on the table. It's also very affirming, I think, for people out there who are participating in the panels … they say 'oh yes that happened to me and now you're talking about it as well,' you know it means a lot to people," she said.
Sugiman said she believes that panels can also help to legitimize issues of racism, something she thinks educators should be doing to further support students.
"As educators we can make issues of racism legitimate, (tell students) your concerns are legitimate," she said.
"The other way we can make the BIPOC (Black, Indigenous, people of colour) students feel safer, or create an environment in which they feel safer, is by having more people who look like them in teaching (at) the front of the classroom," Sugiman said. "That's something that I think is absolutely essential."
President Mohamed Lachemi told the Ryersonian that the anti-Asian racism and violence in Georgia was "distressing" and he encouraged community members to utilize the resources available on campus.
"Ryerson stands with and supports members of the Asian community and anyone affected by these tragic events. We share in the pain and grief," he said. "I'm shocked, and we'll do everything possible to support our Asian community here on campus."
Community members who have experienced anti-Asian racism can reach out to Human Rights Services, Consent Comes First and the Centre for Student Development and Counselling for support.