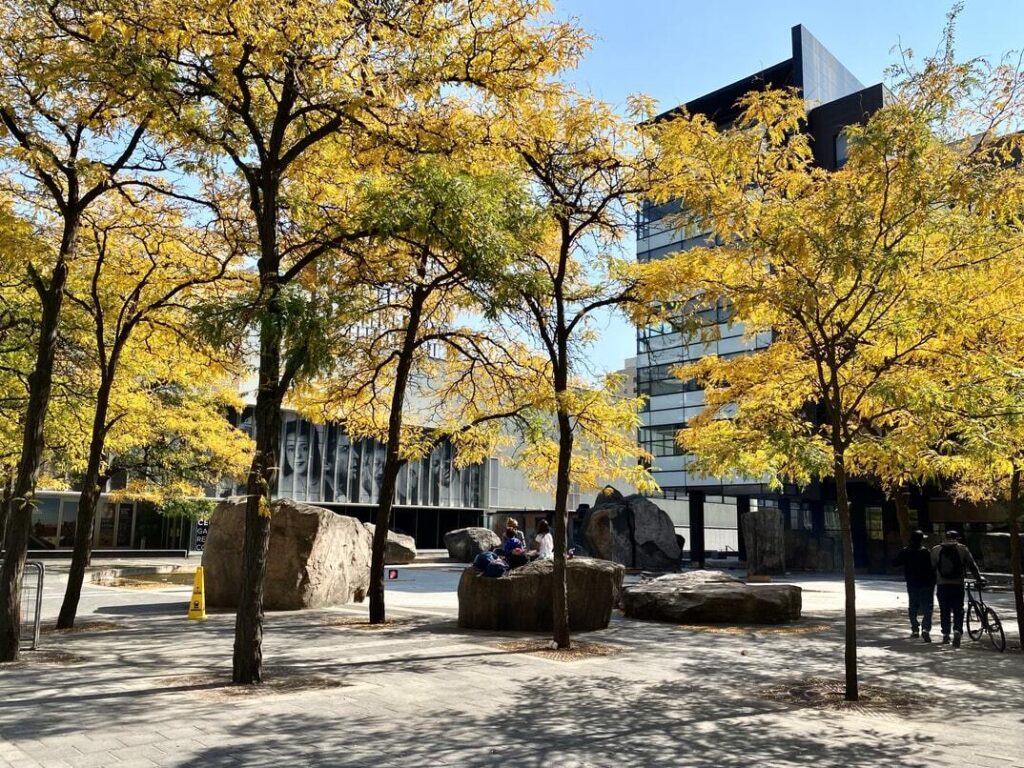 Ryerson community members have three weeks to weigh-in on the university's new name, the university's vice president academic and provost told On The Record on Monday.
Jennifer Simpson says the school is on track to have a new name by the end of the academic year.
"Our mandate is to provide a shortlist and that's what we're working on now," she said. "I can very quickly confirm that we anticipate that a new name will be announced by the end of this academic year."
Simpson said the renaming committee has launched a survey asking community members for potential new names, following a tumultuous year of debates and protest over the university's namesake.
Egerton Ryerson was involved in the creation of the residential school system, which operated for more than a century, causing countless harms to generations of Indigenous children.
In September, president Mohamed Lachemi announced the university would be getting rid of Ryerson's name, following recommendations from a task force struck amid a campus reckoning which saw Ryerson's statue toppled. 
Feedback and name ideas can be sent to the University Renaming Advisory Committee via a survey, but Simpson said the committee will accept emails and written letters.
"It's a three-week period in which all community members can share their ideas, opinions and perspectives on a new name for the institution," Simpson said. "What people can share includes both ideas for new names, and also information about what's important, like what are the kinds of values and priorities that individuals in the community want this new name to represent for the university."
When the three weeks are up, Simpson said the committee plans to compile a shortlist of prospective names, each accompanied with a rationale, to submit to Lachemi and the university's board of governors, which will make the final decision on the university's new name.
"The [new] name offers an opportunity to say yes, we acknowledge that our current name, the existing name, has done harm," Simpson said. "Let's go forward with a commitment to finding a new name that does not do further harm and that reflects our aspirations as a university community."
Toni De Mello, assistant dean for student programming, development and equity at Ryerson's law school, said the committee has already received suggestions via email, written letters and social media.
"Lots of people are really engaged and curious about the new name and want to see if they can make a contribution to the shortlist so that's been really exciting," she said.
The university is hoping to hear from historically excluded community members, prospective students, and employees and their families.
Submissions can be made between Nov. 16 and Dec. 7 through this anonymous online survey or by emailing renaming@ryerson.ca.