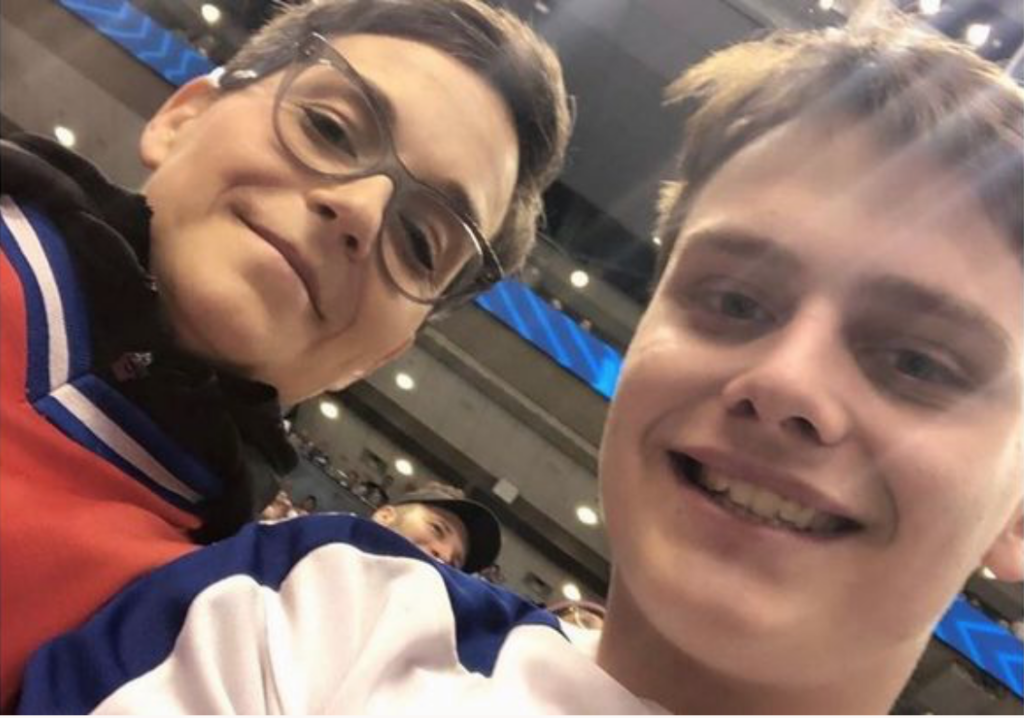 Olivier Dundas, or 'Oli' as he preferred to go by, was born Oct. 18, 2001. He enrolled at Ryerson's School of Journalism in 2019 with a strong interest in sports, particularly hockey and basketball. Oli was a goalie, and played hockey for much of his life, before deciding to pursue his passion of sports journalism. Tragically, Oli's life ended; when he was fatally shot on Jan. 8, 2022.
His friends note that he was an avid fan of both the Toronto Raptors and Maple Leafs, frequently discussing sports with anyone around him. Oli's large network of friends and peers remember him as always being cheerful, sociable and kind to anyone he met.
Oli achieved many great things in his life. He won several minor hockey championships, and even played competitive 'A' hockey in the Greater Toronto Hockey League. Oli was also a founding member of a student publication, Over the Line Sports. Friends stated how Oli was an excellent communicator in any medium, but that his dedication to writing was particularly admirable.
A fellow classmate, Curtis Martin, said, "He was very driven when it came to what he wanted to do. He had his goals and he would work hard to get towards them, whether that was writing or whatever else he was doing. He was a great guy too, and if you were having a rough day, he'd be there to give you a little laugh and help you think about the positives."
Brittany Boston, a friend and classmate, explained that from the first day they met, Oli radiated a compassionate and open-minded personality. She said that he could relate to anyone about anything, and fondly remembers having long conversations, sometimes to the point where they would get booted from their Zoom calls. Boston proudly admits that she quickly developed a crush on Oli, and looked for extra ways to spend time with him.
"I started having a crush on him; he was a really cool guy," said Boston. "I'm not sure if Jagg-Carr-Locke [one of Oli's former professors] told you the story, but in our class, we were broken into groups. And I actually approached her outside of class and asked if she could please put me in a group with Oli — like, please be my wingman!"
Boston wishes they had the chance to hang out in person, and says that his passing has been quite difficult on her.
Another classmate, Alex Baumgartner, also recalls that Oli was constantly smiling, and brought a positive energy wherever he went. Oli would consistently brighten other's days, and helped his peers whenever possible.
"Oli was always there with us, and we'd always be cracking jokes," said Baumgartner. "I think he was just honestly happy being in the company of other people … and I was happy being in the company of him."
Oli's outgoing personality and genuine kindness were recognized by both students and staff. Carr-Locke, Oli's former professor, stated there was an immediate bond. She was blown away by his observational skills, and how they pertained to the sports he loved to cover.
"He was very, very clever," said Carr-Locke. "His mom told me that as a goalie he was terrific at analyzing hockey, and could see the play coming down the ice towards them. Once he spotted a play, he'd instantly remember it."
Oli will be forever remembered by his family: Basile Dundas, his brother, and his parents, David Dundas and Annie Bergeron, a Ryerson interior design alumna. He will also be missed by his pets, including his blue point Siamese cat, Baloo, who Carr-Locke recalls making multiple appearances during Zoom meetings. Oli loved his friends, and they will dearly miss him.
The night of Jan. 8 is a horrific example of how gun violence can cut short a great person's life prematurely, and cause a ripple effect to those around them.
A GoFundMe campaign has been launched to assist Oli's family through this difficult time. In a few days, it's already exceeded its original goal, and has currently raised over $70,000. The family has also asked that in lieu of flowers, people should donate to CAMH, Canada's largest mental health teaching hospital. Bergeron said this charity was picked to honour the empathy Oli showed to others. 
Ryerson has counselling available to students and employees who need assistance in the wake of this tragedy. These services can be found through the Ryerson Centre for Student Development and Counselling, along with the Keep.meSAFE service, which provides 24/7 support through telephone and text.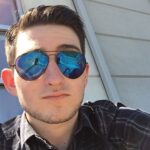 I'm a fourth year journalism student at Ryerson University. Writing has always been my passion. From a young age, I became obsessed with mastering the written word, and looked to journalism as a way of transferring those skills into meaningful employment. My dream is to travel the world as a journalist, soaking up various cultures, which will hopefully aid in my long-term goal of becoming a novelist.