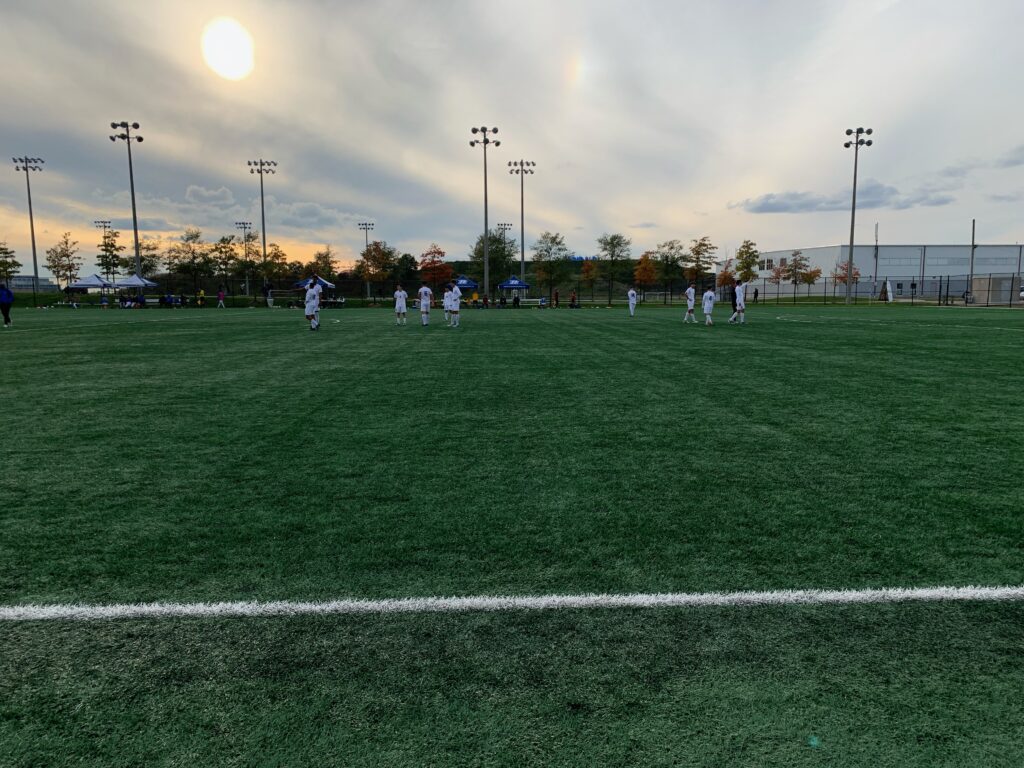 The Rams men's soccer team improved its record to 7-1 on the season and stayed top of the table with only two games left in the regular season, with a 4-0 win Sunday over the Laurentian Voyageurs.
The Rams dominated the entire first half as all goals scored came during the first 45 minutes. The visiting team never had the ball under control for an extended period of time.
Eighteen minutes into the game, fifth-year midfielder Abdallah EL-Chanti opened the scoring after a poor clearance from a Laurentian centre back fell to his feet at the penalty spot. EL-Chanti finished calmly in the bottom left corner.
Rams kept scoring from crosses, as in the 33rd minute when first-year forward Zakaria Abdi settled a cross and laid it off for second-year forward Luca Di Marco, who promptly scored. On the brink of halftime, EL-Chanti scored from another cross from third-year defender Kai Martin.
There was just enough time after El-Chanti's second goal for Di Marco to pick up his own second goal after the Rams pressured a Laurentian defender into a mistake.
Rams fourth-year midfielder Sean Fafinski controlled the tempo of the game, receiving and distributing the ball masterfully from the centre of the park.
"That's how I've grown up playing, that's how I was taught to play. I just try to play my role on the team," said Fafinski.
The Rams made seven changes to their lineup at the start of the second half, including taking out fifth-year goalkeeper Praveen Ahilan for first-year Dante Ferraro. The game play reflected the changes as the Rams were unable to create any clearcut scoring chances.
The defence remained solid in the second half as they didn't allow a goal from an opponent for the fourth time this season and third time in a row.
"The closer you get to the end of the season you realize how important being first in the conference is," said head coach Filip Prostran.
Prostran said that it's crucial not to give the other teams a "sniff" back into the game and that he's happy with how the substitutes played.
The Rams next series is against the McMaster Marauders. McMaster are ranked ninth in the nation and are the Rams' main competition in their division. The Rams are ranked seventh in the nation. 
"We've been doing well, but we haven't played the top teams yet," said EL-Chanti. "That's going to be a big game for us. We have to win the game at home so we can secure first place in our conference. That's the goal."
The win gave the Rams a sweep of their weekend series against Laurentian. On Friday, they won 2-0 in a game played in Sudbury.
The Rams next game is at home at Downsview Park against the McMaster Marauders Thursday night at 7:30 p.m.