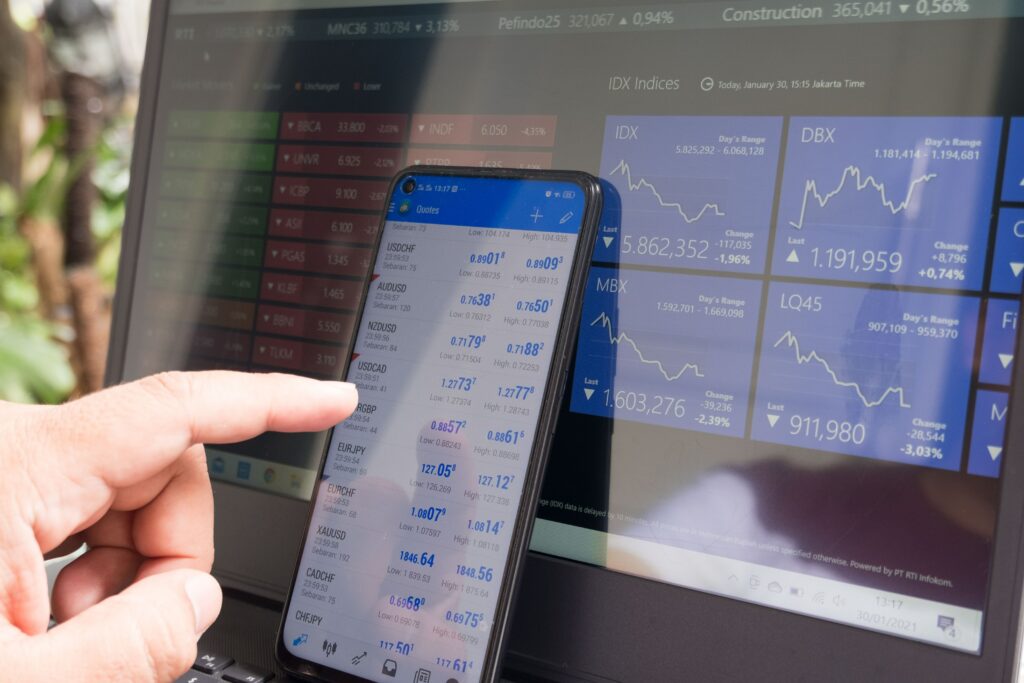 Once seen as a quick way to make some extra cash, trading apps now hold addictive qualities and can be perceived more like gambling than investing, especially if used incorrectly.
Since the onset of the COVID-19 pandemic, the use of trading apps has become increasingly popular for new investors. The growing interest in the stock market first began in April 2020, around the same time as Canada's stay-at-home orders came into effect.
As the economy kept dropping, any doubts that first-time traders previously had disappeared. At a low, the stock market became accessible to young investors, who had been wavering hesitantly on the sidelines. Now, with nothing but boredom and time on their side, many willingly downloaded their first trading apps.
Dan Hallett, a financial planner for Highview Financial Group, explains just how good of a job these apps do at luring young people in.
"Social media marketing campaigns often offer 'free stock' when you sign up for an account or refer others," Hallett said. "[These companies] play on themes that excite users, dangling large-brand names like Tesla in front of them to make a big score to build wealth quickly."
Hallett emphasizes the addictive nature of Robinhood, a popular zero-commission trading app that became increasingly known last year when it paved Gamestop's way to success.
In 2020 alone, Robinhood gained over three million new customers while other public trading firms have confidently doubled their trading volume in the same amount of time.
"Robinhood uses the tactic of 'gamifying investing'— simply put, the market is built to lure people to open accounts and build wealth. Mobile apps are easier to navigate if built well. The easier an app is to use, the more likely people are to make frequent trades. The more people trade, the poorer their outcomes," Hallett explains.
Western alum Mackenize Parker turned to trading at the beginning of the pandemic. "I'm a big believer in trading; I opened my account with WealthSimple at the beginning of COVID when the market went down."
WealthSimple is a safe app that allows you to buy and trade stocks as you please.
Parker says that he prefers WealthSimple because that is what he used to open his tax-free savings account. "Additionally, they also add different crypto currencies incrementally, which is a bonus."
Ryerson alum Humza Ali prefers the app Interactive Brokers to WealthSimple.
"With Interactive Brokers, I pay $1 to execute a trade and $1 to sell— the application does it at high speeds," Ali said. "WealthSimple doesn't charge you any money to make a trade, however I don't think it's the best option for short-term trading. Since it's a Canadian app, WealthSimple charges a high fee for US stocks, which isn't favourable."
Interactive Brokers does however require a minimum payment of $100 to open an account, and Ali describes it as not being very 'user-friendly.'
Despite there being hundreds of different electronic trading platforms, the risk remains the same throughout. Trading apps allow new investors to enter the market with little to no knowledge of how investing works.
Many young investors have been influenced by the presence of social media, with a large contingent of people bragging about getting rich from a variety of trades. This can make it easy to want to risk it all in the moment, however some are focusing on the bigger picture.
Third-year student Luke Comeau worries about how easy it is for the stock market to fluctuate.
"I have someone who manages my money and if I didn't, I'd definitely lose it," he said. "You can wake up one morning and all the money you've made could be gone—it's not an easy game to play."
That's not the only factor worth considering, however.
"These platforms are so easily accessible as they allow virtually anyone to put as much money down as they'd like with no knowledge of the risk or the volatility of the market," Comeau adds. "The result might be uncalled for and no one is prepared for that."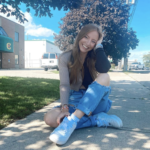 Madison Dolman was a Co-Business Editor/Reporter for On The Record during the Fall 2021 semester. She enjoys learning about the world of business as much as she enjoys black coffee, which definitely says something.