Raising awareness of the Holocaust through the lens of an Israeli Druze artist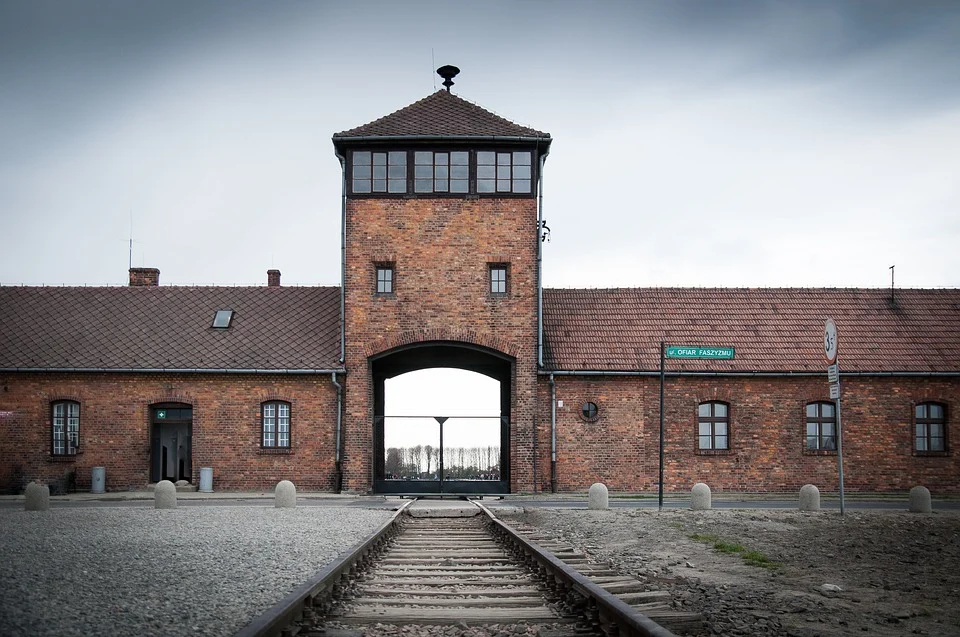 Visual artist Bothaina Halabi spoke about the importance of learning about the Holocaust at the virtual event "Love Thy Neighbour" on Tuesday, as part of Ryerson's Holocaust Education Week.
"I have a message that I want to share with the next generation and the world," said Halabi at the event. "In order to change the world, we need to change ourselves and educate our children. We need to love and not hate, respect others and, lastly, be tolerant towards one another." 
Halabi's work focuses on using art as a medium to share knowledge on the Holocaust to ensure such human atrocities are never repeated. She said she uses art to raise awareness because the medium allows her to "draw from emotion" and pass on messages to the next generation. 
"Through art, I can connect with the pain and suffering of others, allowing me to express my emotions effectively," said Halabi.
Due to a lack of knowledge in the Druze community about the Holocaust, Halabi said she started her own exhibitions in memory of Holocaust victims in Daliat Al Carmel's community centre in Israel.
After starting out in community centres, Halabi took her work to schools and museums in cities across Israel. She has also been working with the Beit Theresienstadt museum on a co-existing project called "Dialogue with Neighbours," where students from sixth to 10th grade are taken to the museum to learn more about the Holocaust. 
Halabi's other projects include initiating the instructive educational program, "Windows for Memory," which commemorates the one-and-a-half million children who perished during the Holocaust.
In this project, Druze students in Grade 10 learn about Polish-Jewish educator Janusz Korczak and create presentations that express how they feel about the children who lost their lives in the Holocaust. 
The Druze are a religious and ethnic minority who live across the Middle East, including in Israel.
How Halabi's artistic journey commenced
Halabi started her artistic career 16 years ago, after her eldest daughter started kindergarten. With no prior artistic experience, she volunteered to paint in schools in Daliat Al Carmel, a town located near Haifa.
A few years later, her interest in the Holocaust began to grow.
"Around 14 years ago, I saw a picture of the death march in the newspaper and read stories of the Holocaust survivors," said Halabi. "As a Druze woman, I did not know much about the Holocaust. All I knew was that six million people perished during that period."
Her resolve to spread awareness of the Holocaust grew further after joining the March of the Living in Poland five years ago. This was the first time a Druze woman joined the March of the Living, according to Halabi. It was also her first visit to the extermination camps.
Halabi said many thoughts were going through her mind as she walked around the camps: "How can it be that a human being loses all of their humanity and their only goal is to destroy and kill?"
The stories and pictures of the Holocaust affected Halabi to such an extent that she decided to paint about the Holocaust and express the suffering she saw on the faces of the victims.
"It was a very emotional experience for me, but I never felt like I was different from anybody else partaking in the march. I was also able to connect with others who understood the pain and suffering of past victims, like I did." said Halabi.
Her identity as a Druze woman played a part in deciding what ideologies she included in her paintings.
"In the Druze community, we believe in reincarnation. In most of my paintings, the viewer will notice that I draw a lot of souls that symbolize a new life after death. I draw things that I believe in into my artwork," said Halabi.
While most people who visit Halabi's gallery in Daliat Al Carmel are receptive to learning about the Holocaust, not all of them are.
A few years back, she said a group of people came to the gallery and were open-minded in educating themselves about the Holocaust. However, there were a few who denied the existence of it and told her it was all a lie, with some even going as far as to call her a "traitor."
Halabi said their words did not affect her, as she believes in her project and initiative. She said that she's doing all of this out of humanity and not for any ulterior motives. She also mentioned that she does not sell any of her paintings and keeps them in her gallery at home. 
"I do not want to sell these paintings because I'm connected to them," said Halabi. "I make paintings of other topics as well but when it comes to the Holocaust, I draw from emotion and it's very hard to sell emotion."
Halabi said she hopes this emotion reaches as many people as possible so there is no repeat of the past.
"It does not matter whether you are a Jew, Muslim, Christian or even a Druze," she said. "We are all human beings and we must ensure that history is not repeated again."