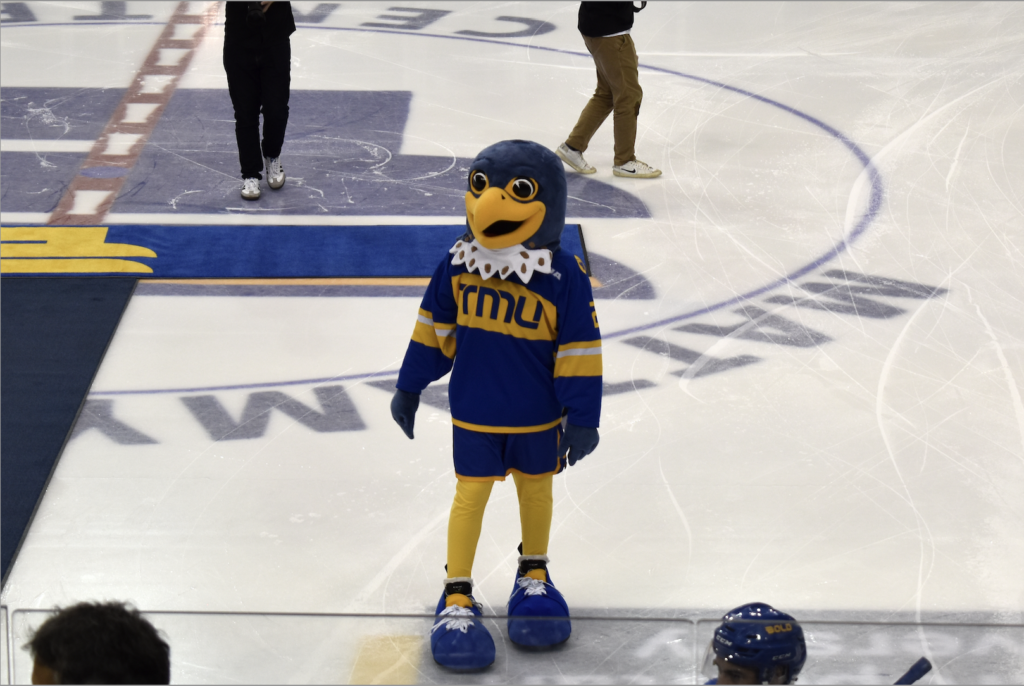 Listen to the story here:
Frankie B. Bold was introduced right before puck drop at the Mattamy Athletic Center on Friday night as the TMU Bold took on the McGill Redbirds at the men's homecoming hockey game.
"Last year, we renamed our athletics team the TMU Bold, and we chose a falcon, which is the symbol of strength and determination, to represent all of our fine student-athletes who put on the blue and gold," TMU vice-provost Jen McMillen said at the game.
From Aug. 28 to Sept. 5, students had the opportunity to vote on the falcon's name and were given a three-option short-list: Frankie, Sky and Talon.
"I like the name Frankie, and it suits it," said Sami-Lynne Bulgin, a second-year TMU student in creative industries who attended the game. "I also feel like a falcon is high up in the animal chain, and TMU is like that, at the top of the food chain."
While third-year sport media student Sophia Roy voted for Sky, she wasn't too disappointed with Frankie.
"After thinking about it, I think Frankie the Falcon actually fits better, and a lot of people seem to like it," she said. "I think the falcon is a good choice that represents Bold. I don't love the name, but it goes well."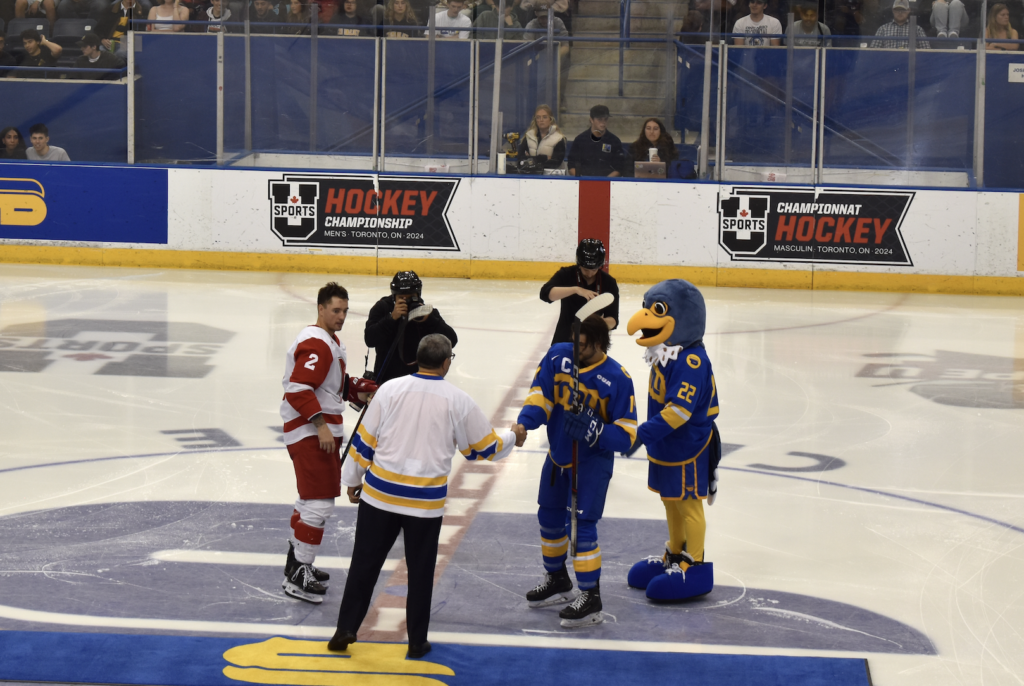 In August 2022, TMU announced that they were replacing Eggy the Ram with a falcon, accepting the recommendation from the Standing Strong Task Force about changing the mascot in line with changing the name of the university earlier in April 2022.
The Mascot and Team Name Committee went through numerous project phases to collect ideas from the community, create shortlists, and review and research suggestions.
Before deciding on the Bold, the committee released a shortlist of team names last summer, which included The Meteors and The Towers. Options for a mascot at the time included a bee, caribou, meteor, moose, squirrel and tower, but not a falcon.
Frankie (and the rest of the crowd at Mattamy) cheered the men's hockey team on to a 4-2 victory.